Crockpot Pork Carnitas
This post may contain affiliate links, meaning that I may receive a commission at no cost to you if you use a link provided. All opinions shared are my own. You can review my full disclosure policy here.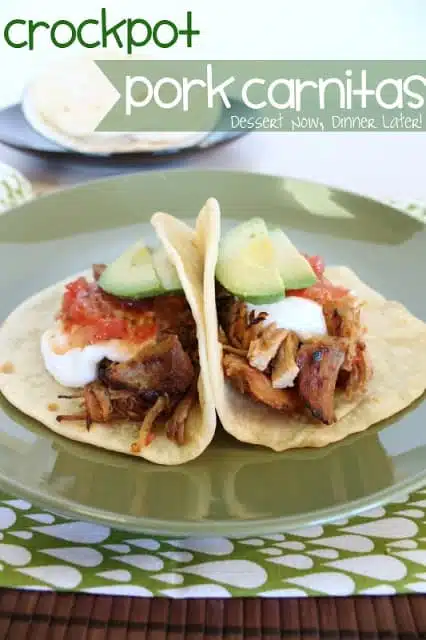 Cinco De Mayo is coming up next month & I have got you covered! Between my last post of Homemade Flour Tortillas & these Pork Carnitas, you just need to grab some Piña Coladas & you are set! I love Mexican food! Whenever we go visit my husband's family in California we have a plethora of Taquerias to choose from. Of course my husband will take us to the ones that he likes the best, because let's be honest, they are not all created equal, but they are almost all authentic.
I have to say, these pork carnitas, are absolutely wonderful! They are dang easy to make & taste bold, yet tender. Plus, with the weather warming up, you can always use a great crockpot recipe & this one is perfect. You do need to do a quick broil at the end if you want a slightly crisp char that you would get with an authentic carnita, but you can skip that if it is too hot in your house already. Either way, make these soon! You will not regret it.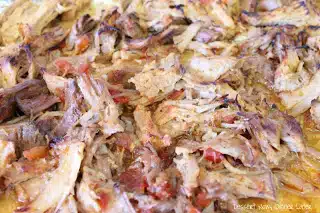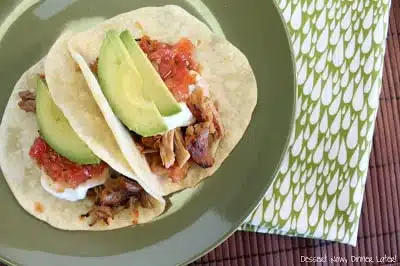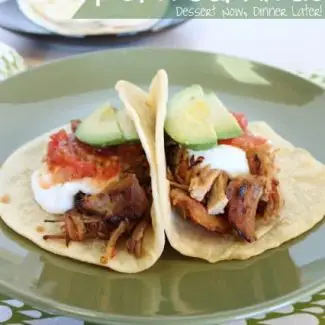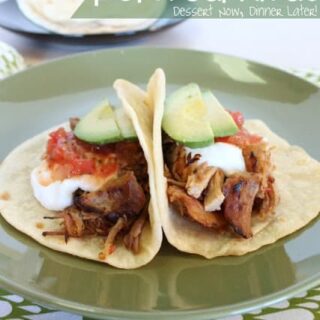 Crockpot Pork Carnitas
Ingredients
3.5 lbs boneless pork roast
1 tsp kosher salt
1/2 tsp ground black pepper
1/2 cup orange juice
6 Tbsp lime juice (approximately 2 limes)
1 cup salsa
3 cloves garlic, minced
1 tsp cumin
1 tsp garlic powder
1 tsp paprika
1 tsp chili powder
1 tsp oregano
1/2 tsp cinnamon
1 Tbsp brown sugar (cuts the acidity of the juices & salsa)
Instructions
Trim any big pieces of fat off the roast, season with salt & pepper & place in the crockpot. Optional: For faster cooking, cut roast across the grain into large chunks-this helps with shredding as well.
Combine orange & lime juices, salsa, minced garlic, & spices in a bowl. Pour over the roast.
Cook on low for 4-6 hours or high for 2-4 hours (depends on size of roast & if you cut it into chunks or not.)
Pre-heat broiler. Remove roast when meat is tender & shreddable. Shred meat & place on a foil lined baking sheet. Pour juices from the crockpot over the meat mixture.
Broil (with the oven door slightly opened to prevent catching fire) for a few minutes until lightly browned & crispy. Turn meat over & repeat until desired char/caramelization is achieved. Serve on fresh flour tortillas with extra salsa, sour cream, avocados, freshly squeezed limes, etc.
Nutrition Information:
Yield: 12
Amount Per Serving:
Unsaturated Fat: 0g
Recipe adapted from Seasoned Cooking by: Amber (Dessert Now, Dinner Later!)