Grilled Romaine Hearts with Caesar Vinaigrette
This post may contain affiliate links, meaning that I may receive a commission at no cost to you if you use a link provided. All opinions shared are my own. You can review my full disclosure policy here.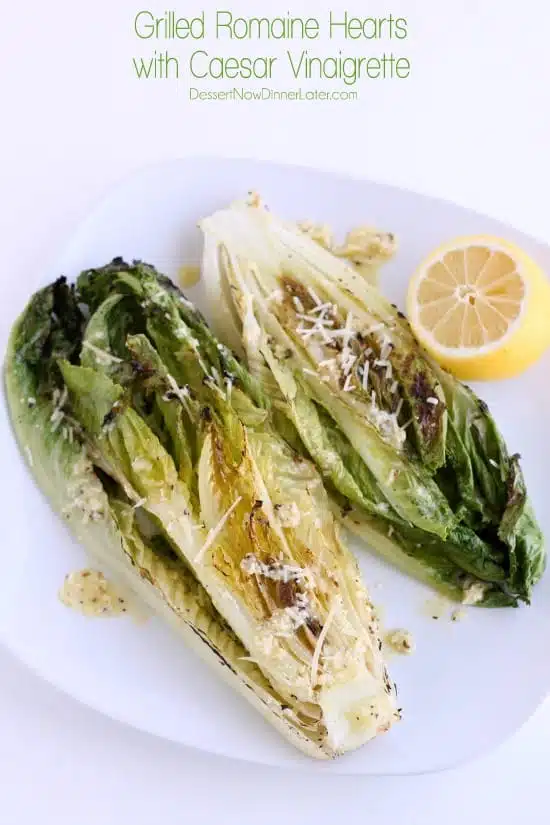 I think I already told you guys this, but we like to grill once a week or more when the weather gets nice and it's always fun to try new things. We recently were talking to my in-laws via skype because they live in California and we are in Utah. Well, they raved about this grilled lettuce that they had, so I went looking for a recipe for us to give a try, and we liked it a lot, so I am sharing it with you!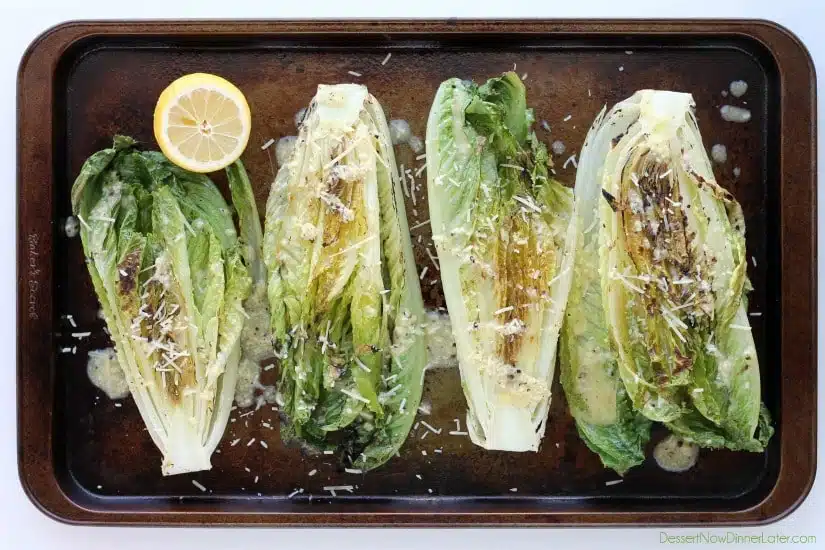 Who says grilling is just for meats? Well, it's not! We enjoy grilling fruit with honey and cinnamon or even grilling pizza! It was just a matter of time before we tried something this unique!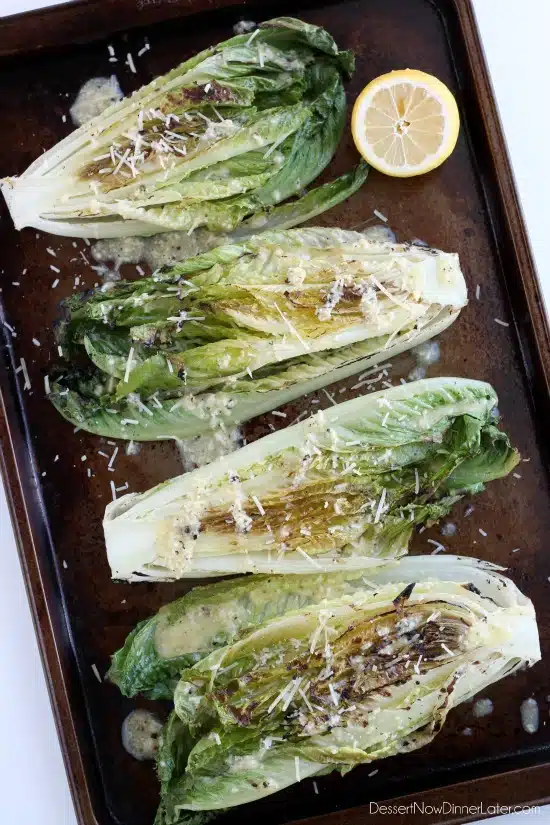 The texture isn't much different from a steamed vegetable; warm and tender with a little bite to it. We really liked the dressing with it too. Maybe it was all the parmesan cheese, but it was perfect with the warm, grilled romaine hearts.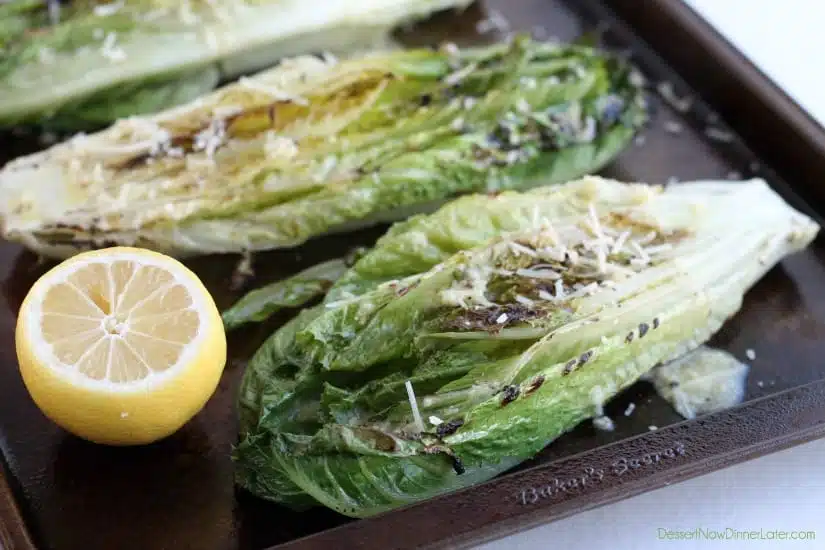 This is a great light dinner option for those counting calories or trying to eat healthier. We actually served ours with grilled chicken, which made it the perfect meal! I hope you decide to give this dinner a try!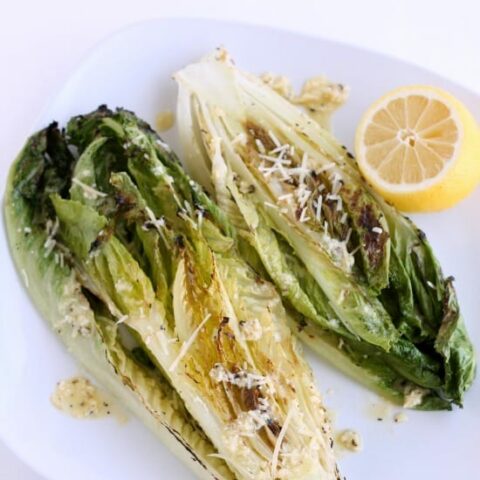 Grilled Romaine Hearts with Caesar Vinaigrette
Ingredients
2 Tbsp extra-virgin olive oil
1 Tbsp fresh lemon juice
1 small clove garlic, minced
1/2 tsp Dijon mustard
1/4 tsp freshly ground black pepper
2 Tbsp freshly grated Parmesan cheese
salt to taste
Olive oil spray
2 hearts of Romaine lettuce
Instructions
In a small bowl, whisk together the oil, lemon juice, garlic, mustard, and pepper. Stir in the Parmesan cheese and season with salt to taste. You can alternately blend the mixture, parmesan cheese included, in a small food processor.
Preheat the grill over medium-high heat. Oil the grill's surface. Remove any wilted outer leaves from the romaine hearts, then cut the hearts in half length-wise leaving the end intact so each half holds together. Spray them lightly all over with the oil spray.
Grill until grill marks or charring forms and the lettuce wilts slightly, about 6 minutes, turning once or twice. Serve drizzled with the vinaigrette.
Nutrition Information:
Yield: 4
Amount Per Serving:
Unsaturated Fat: 0g
Recipe lightly altered from Ellie Krieger