Strawberry Lemonade Squares
This post may contain affiliate links, meaning that I may receive a commission at no cost to you if you use a link provided. All opinions shared are my own. You can review my full disclosure policy here.
Summer is practically over, but I had to get in at least one more dessert that has summer written all over it.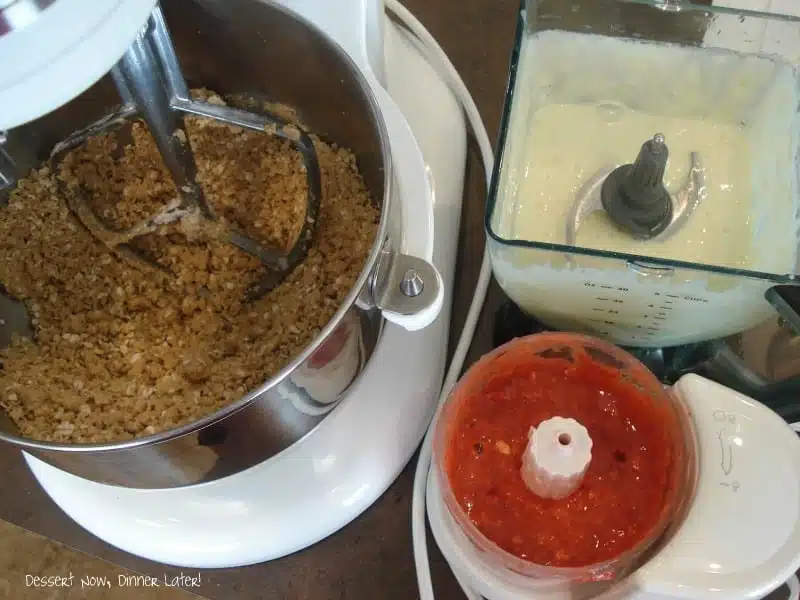 These bars are divine! I was so pleased with how they turned out. The sweet strawberries compliment the tangy lemon filling perfectly!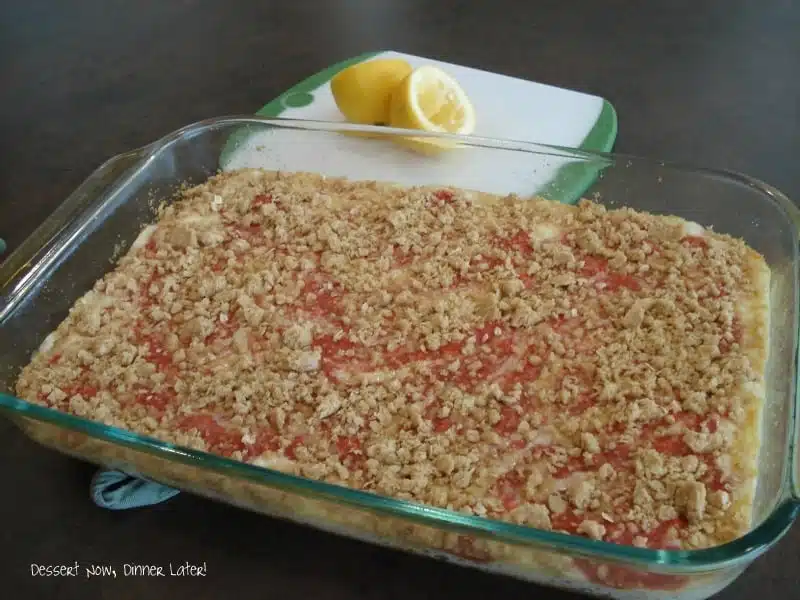 If you are sad to see summer end, whip up a batch of these squares & you will forget all about it.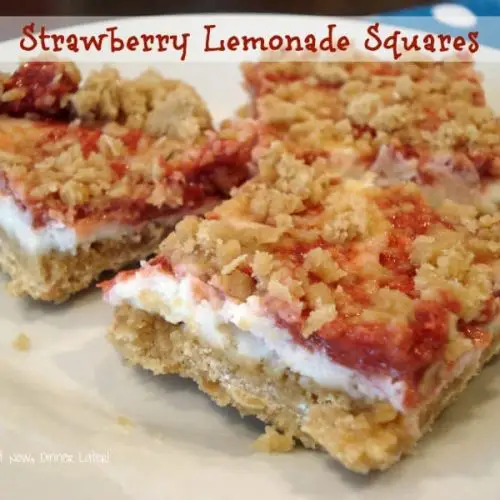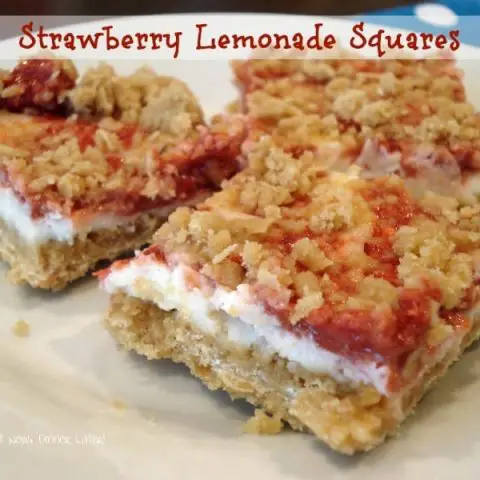 Strawberry Lemonade Squares
Ingredients
1/2 cup butter, slightly softened
1 cup brown sugar
1 1/3 cup flour
1/2 tsp salt
1 tsp baking powder
1 cup oats
1 (14oz) can sweetened condensed milk OR 1 recipe homemade
Zest of 1 lemon
1/2 cup lemon juice (2-3 lemons)
1 1/2 cups whole strawberries
1 Tbsp sugar
Water
Instructions
Mix butter & brown sugar in a stand mixer. Scrape bowl. Combine dry ingredients & mix with butter/sugar mixture until combined.
Lightly spray a 9x13" pan. Press ¾ of the crumb mixture into the bottom. Set the rest of the mixture aside.
In a separate bowl, combine condensed milk, lemon zest, & lemon juice. Whisk until thickened. (If you do the homemade version like I did, just pulse the zest & juice in your blender after you have made the sweetened condensed milk.)
In a small food processor, blend whole strawberries with 1 Tbsp sugar (or more depending on the tartness of the berries.) Add water 1 Tbsp at a time until you have a thick, but pourable texture. (I actually used freeze dried strawberries, reconstituted them, & then pureed them in the food processor. I probably needed way more water than you would if you use fresh, so I won't guess the amount you would need for fresh berries; just don't water it down too much.)
Pour lemon mixture over prepared crust. Using a spoon dollop strawberry mixture on top of the lemon mixture & then swirl the mixture together to create a marbled look.
Sprinkle the remaining crumb mixture over the top.
Bake at 350*F for 20-25 minutes or until edges bubble & lightly brown. Let cool completely before cutting into squares & serving. They are best served chilled from the refrigerator.