Chocolate Panna Cotta
This post may contain affiliate links, meaning that I may receive a commission at no cost to you if you use a link provided. All opinions shared are my own. You can review my full disclosure policy here.
This Chocolate Panna Cotta is super simple, gluten free, and fun to eat.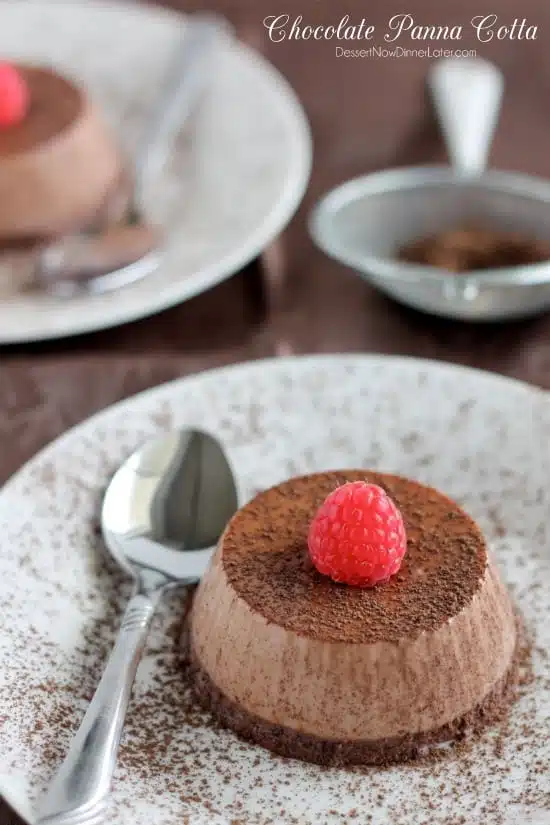 I'm totally part Italian. Have I told you that before? I think I have. Anyway, I never really had a lot of Italian meals in my home because my Dad didn't ever cook. My Dad's grandparents are from Italy, so I'm like 1/8 Italian amongst a lot of other things, but it's still fun to create some dishes that come from my heritage. This Chocolate Panna Cotta is super simple, gluten free, and fun to eat. My son kept commenting on how cool it was that it jiggles. Haha! Also, you can see from my pictures that my fine mesh strainer must not have been fine enough for the chocolate, since there is a darker layer on the bottom (which is the top when it's refrigerating in a mold), but it made for a fudgy layer, so it's all good.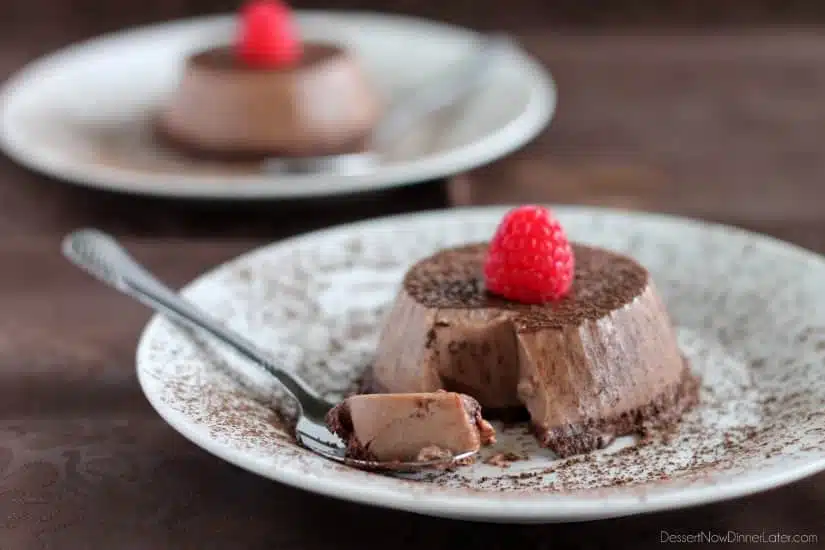 This kind of dessert is great after a heavy meal because it's light in texture, yet creamy and satisfying. And since it's made with dark chocolate, it's not overly sweet. And I knew when I decided to make panna cotta, it had to be chocolate because, well, who doesn't love chocolate?!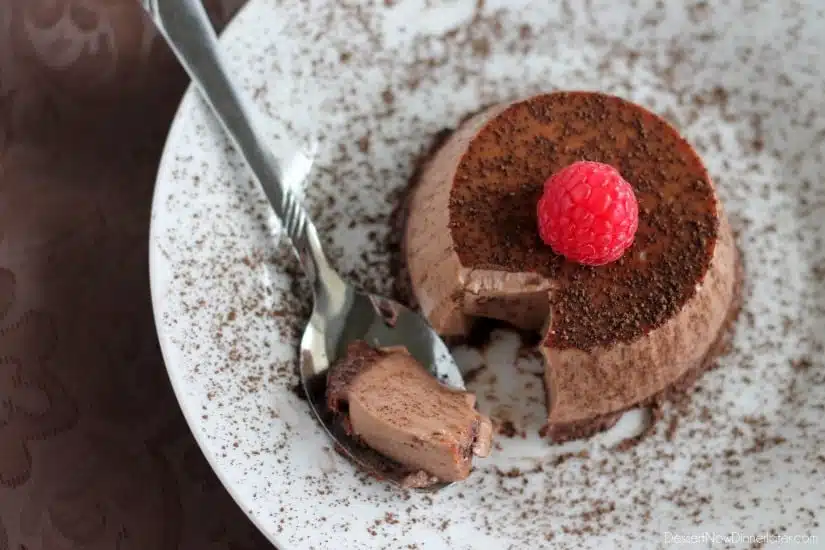 I also love that these desserts are in individual servings, because then I can savor my little round chocolate panna cotta all to myself! Enjoy!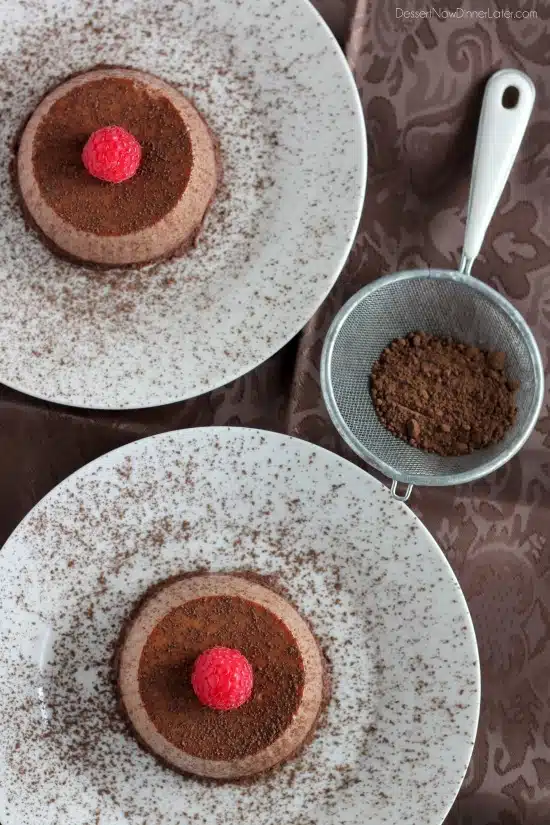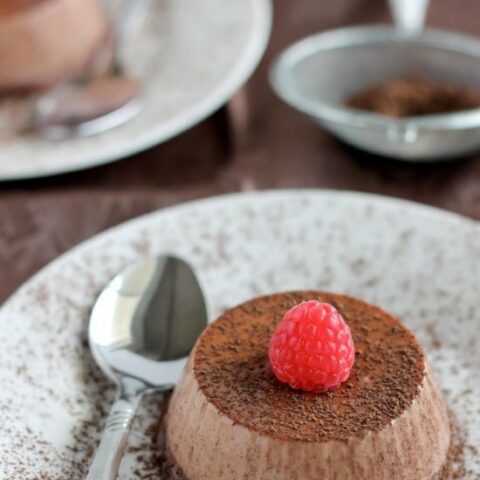 Chocolate Panna Cotta
Ingredients
1 1/4 cup heavy cream
1/2 cup 2% milk
1/2 cup sugar
1 (3.5oz) high quality dark chocolate candy/baking bar (Dove, Cadbury, Ghiradelli, etc.) broken into squares or roughly chopped
1/2 tsp pure vanilla extract
2 tsp (1 packet) Knox unflavored gelatin
1/4 cup cold water
Instructions
Sprinkle the gelatin over ¼ cup cold water; allow to gel up for about 10 minutes.
Put the cream, milk, and sugar in a pot. Cook on medium-low heat, stirring constantly, until the mixture boils. Remove from heat and add the chocolate and vanilla extract. Mix until melted.
Add gelatin and mix until dissolved.
Strain the mixture into individual molds or ramekins with a fine mesh strainer. Cover with plastic wrap touching the surface of the panna cotta so it doesn't create a nasty film.
Immediately refrigerate for 4 hours to overnight. Un-mold and decorate with cocoa powder and raspberries for a touch of color.
Nutrition Information:
Yield: 5
Amount Per Serving:
Unsaturated Fat: 0g
Recipe lightly altered from Manu's Menu