How to Freeze Avocados
This post may contain affiliate links, meaning that I may receive a commission at no cost to you if you use a link provided. All opinions shared are my own. You can review my full disclosure policy here.
I'm sharing another tutorial today! Do you ever have avocados sitting on your counter that need to be used before they get too ripe? Or you want some avocados to use in a recipe later on, but the only ones available in the stores are ready to use right then? This was my dilemma a couple weeks ago. I wanted some avocados for my Chipotle Chicken Taco Salad and to use on sandwiches for lunch. There was even a super sale (2/$1.00) so I stocked up, but they were ripe that second and needed to be stored, so I froze them! You have to puree them up with some lime/lemon juice to keep them green, but I used the avocado puree like guacamole for our salad and spread it on my bread for sandwiches like I would miracle whip or mayo. Worked out great!
Here's how you do it: Slice avocados in half and remove the pit. Prepare your food processor or blender and have some lime or lemon juice handy.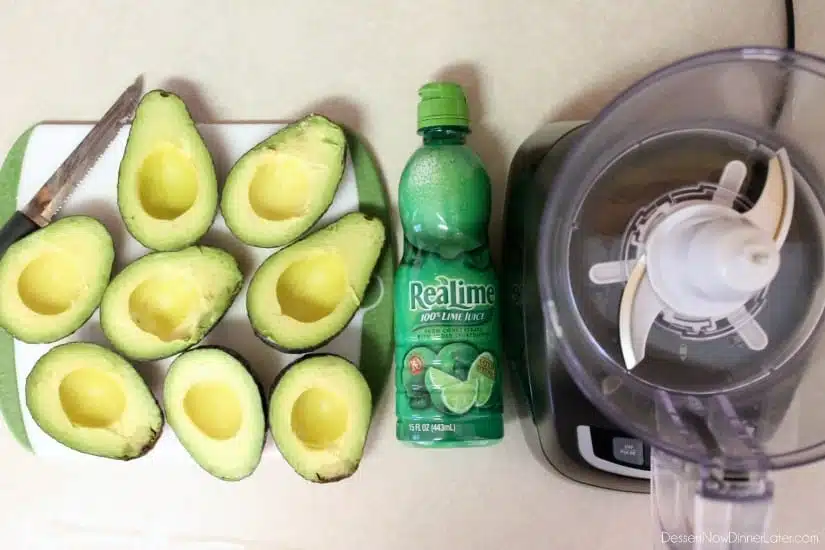 Scoop out the avocado flesh and place it into the food processor/blender.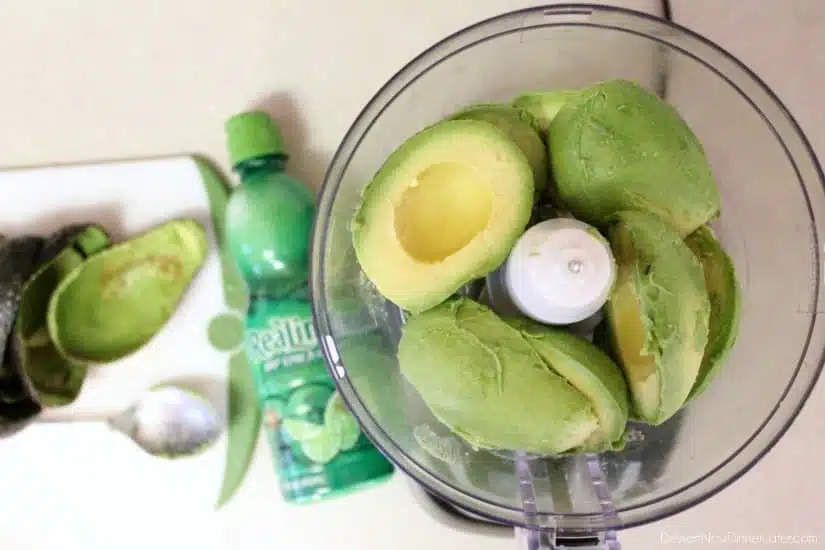 For each avocado, use 1 Tbsp of lime/lemon juice.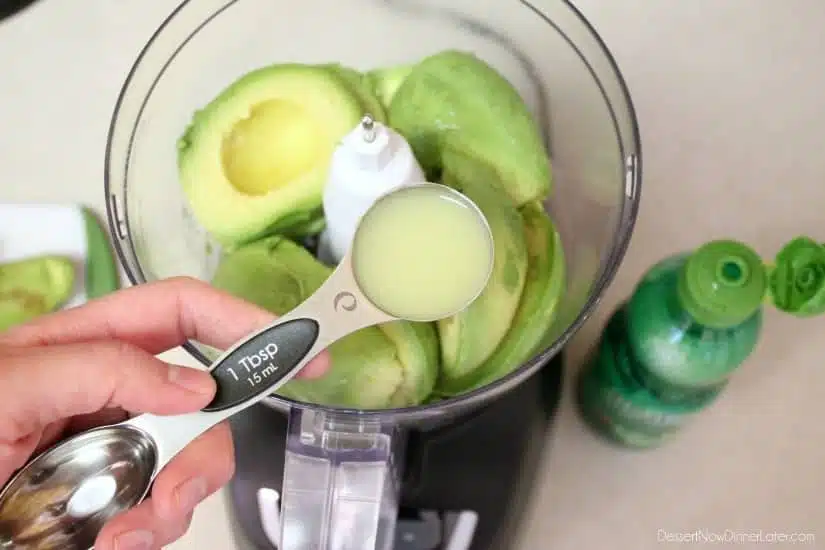 Puree until smooth and then freeze in freezer jars with lids, or in an ice cube tray for smaller servings. Once the ice cubes are frozen, pop them out and place them in a freezer bag that has been labeled with the date.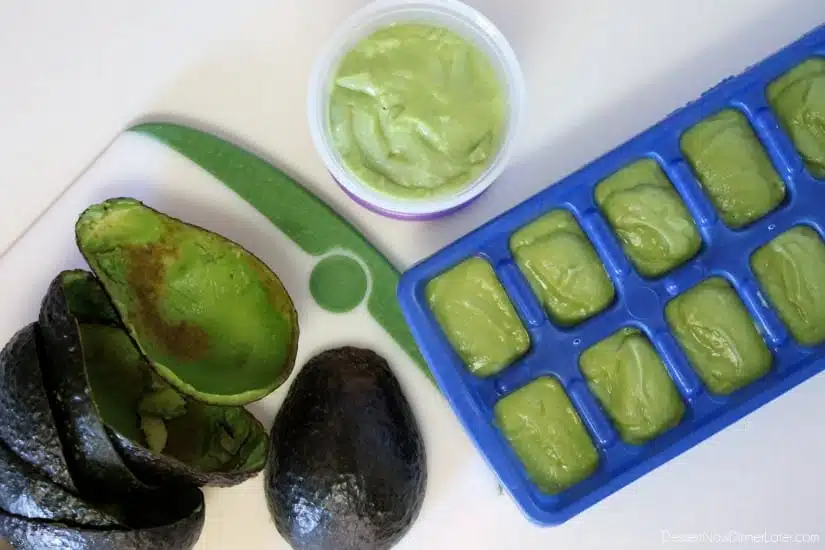 To use the avocado puree, pull the desired amount of avocado cubes out of the freezer and let them thaw in a container with a lid in the refrigerator overnight or zap them in the microwave for 30 seconds or so. For larger quantities like the freezer jars, thaw in the refrigerator overnight. Use thawed avocados within a day or two. Freeze up to 1 month.