LIBBY'S Pumpkin Roll…slightly altered
This post may contain affiliate links, meaning that I may receive a commission at no cost to you if you use a link provided. All opinions shared are my own. You can review my full disclosure policy here.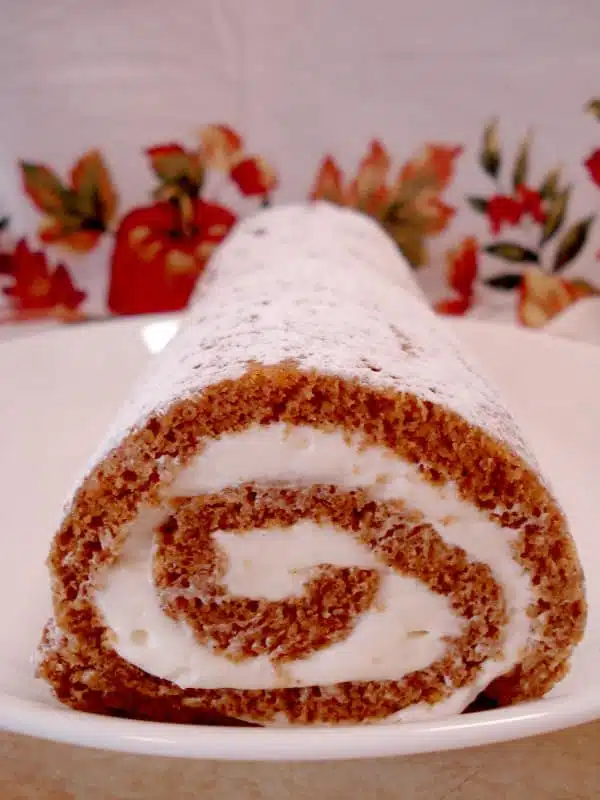 Everyone loves a good jelly roll! A pumpkin roll, in particular, is my favorite Thanksgiving dessert, because I will admit I am not a pumpkin pie kind of gal, but any other pumpkin treat, I usually love. This recipe is one my family uses the whole holiday season. I use LIBBY's recipe, with just a few alterations.
I prefer the flavor of pumpkin pie spice in the cake & my filling is slightly altered to make it a little lighter in texture (not calories) so after that big, heavy Thanksgiving or Christmas meal you can enjoy a treat without feeling like your dessert is sticking to your insides from a dense filling. Plus, this is such an easy dessert to make ahead of time & freezes really well too. I actually prefer to eat it slightly frozen (BONUS: it's easier to cut that way [frozen] too.)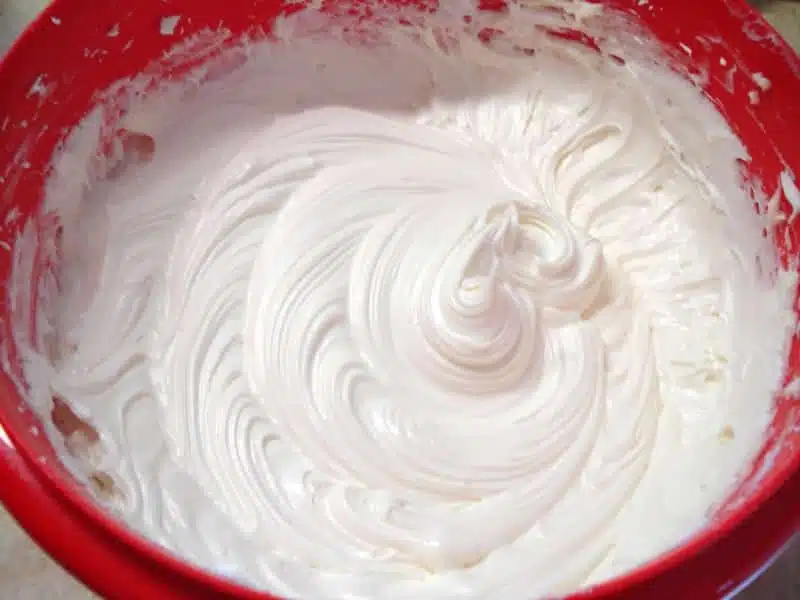 This is a recipe worth altering, I promise! The flavors from the pumpkin pie spice come out a lot better than the cinnamon/cloves, & the filling is so light & refreshing making this pumpkin roll a great asset to top off your fabulous holiday meal (or any meal) with.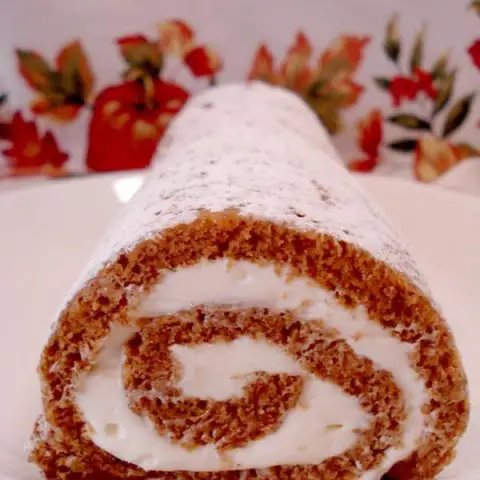 LIBBY'S Pumpkin Roll…slightly altered
Ingredients
Cake:
1/4 cup powdered sugar (to sprinkle on towel, extra for decoration)
3/4 cup all-purpose flour
1/2 tsp baking powder
1/2 tsp baking soda
1 Tbsp pumpkin pie spice
1/4 tsp salt
3 large eggs
1 cup granulated sugar
2/3 cup LIBBY's 100% Pure Pumpkin (not pie filling)
Filling:
8 oz pkg. cream cheese, at room temperature
3 Tbsp butter, softened
1/2 cup granulated sugar
1/2 (8oz) tub light cool whip
Instructions
CAKE: Preheat oven to 375*F. Grease 15x10 inch jelly-roll pan; line with wax paper (I prefer using parchment paper.) Sprinkle a thin, cotton kitchen towel with powdered sugar.
Combine flour, baking powder, baking soda, pumpkin pie spice, and salt in small bowl. Beat eggs & granulated sugar in large mixer bowl until thick. Beat in pumpkin. Stir in flour mixture. Spread evenly into prepared pan (I like to use my offset spatula to spread it.)
Bake for 13-15 minutes or until top of cake springs back when touched. (If using a dark-colored pan, begin checking for doneness at 11 minutes.) Immediately loosen & turn cake onto prepared towel. Carefully peel off paper. Roll up cake & towel together, starting with narrow end. Cool on wire rack.
FILLING: Beat cream cheese & butter until light & fluffy, with no lumps. Add sugar & mix until incorporated. (The regular recipe has you mix powdered sugar with your cream cheese & butter, but cream cheese frosting can be real finicky if you don't do it right. If you do it like the original recipe says, you may end up with a sticky, stringy, very soft frosting that won't hold it's shape well.)
Add cool whip & beat until everything comes together. Your whipped topping should stiffen/peak up with the beaters, but on RARE occasion, it could possibly get stringy (due to the type of whipped topping you use), so keep an eye on it; stop mixing when the beaters leave ripples in the frosting.
ASSEMBLY: Carefully unroll cake. Spread cream cheese mixture over cake (Love using my offset spatula for this as well.) Re-roll cake. Wrap in plastic wrap & refrigerate at least one hour. Sprinkle with powdered sugar before serving, if desired.
*If you are going to freeze the roll, go ahead & wrap a layer of foil over the plastic wrap. Remove from freezer 30 minutes before cutting & serving.