Tropical Trail Mix
This post may contain affiliate links, meaning that I may receive a commission at no cost to you if you use a link provided. All opinions shared are my own. You can review my full disclosure policy here.
This Tropical Trail Mix is salty, sweet, and full of Sunsweet tropical flavors! A great on-the-go snack!
**This is a sponsored post written by me on behalf of Sunsweet Growers. All opinions are 100% mine.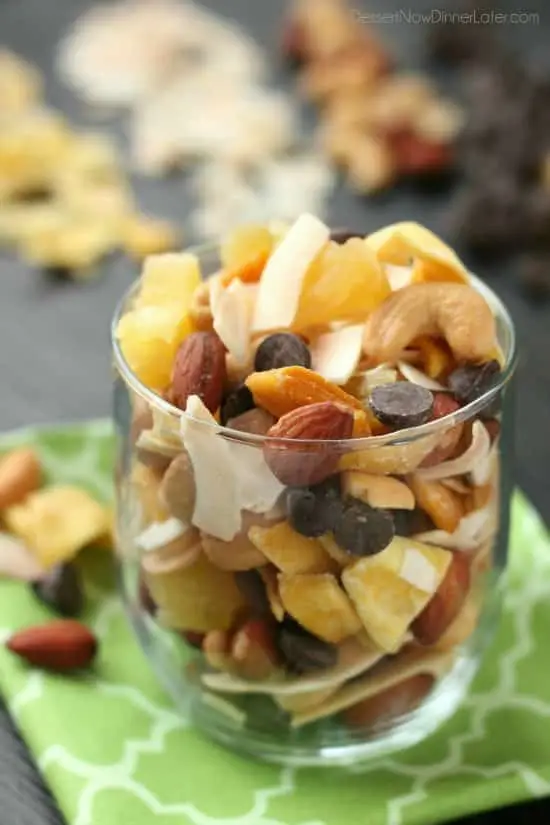 It's still crazy cold and snowy here in Utah, and I am just dreaming of summer, and sun, and all things hot! And since I'm stuck here until the snow melts, probably in May, I'm going to just munch on some of this tropical trail mix and pretend I'm on a tropical getaway with my taste buds.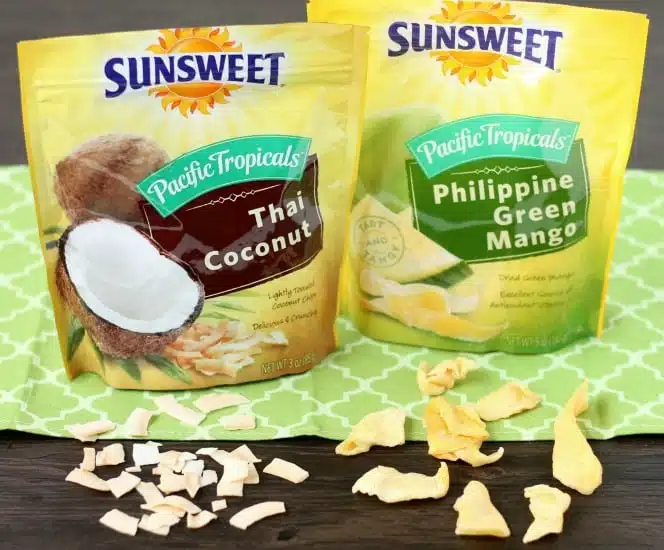 The best part about this trail mix is the Sunsweet Philippine Tropicals fruits. Sourced from unique climates with ideal growing conditions, these fruits are succulent and sweet! The two newest flavors, Thai Coconut and Philippine Green Mango are a real treat! The Thai Coconut Chip is probably my favorite. They are crunchy and just the right amount of sweet, with a hint of vanilla. I literally can't stop munching on them. So good!  
The Philippine Green Mango is a close second for me. They are sweet, but have this tang to them because they are picked early, just as they are beginning to ripen. Delicious!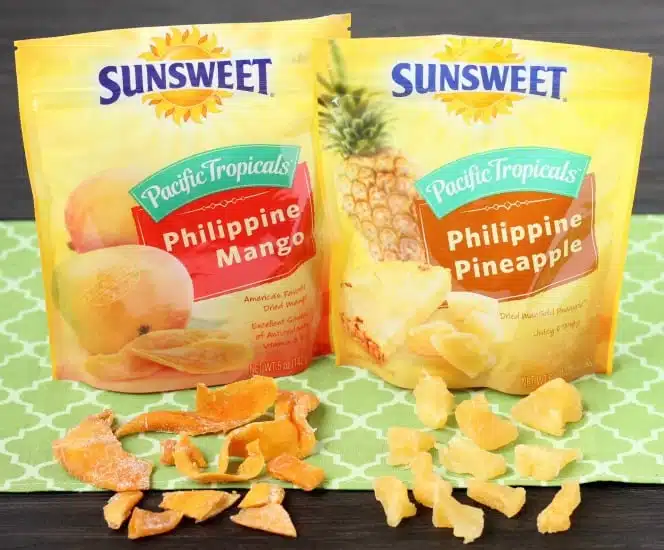 The other two Pacific Tropicals included in my trail mix are the most delicious Philippine Mango and Philippine Pineapple. I can't even begin to tell you about how amazingly thick, soft, and sweet the Philippine Mango is! The mangoes are found in a less traveled island of the Philippines, Marabella, and even the locals rave about them. This is my husband's favorite of the 4 Pacific Tropicals.
And last but not least is the Philippine Pineapple, which are perfectly large chunks of delicious dried pineapple. The quality of these Sunsweet dried fruits really make this Tropical Trail Mix over-the-top delicious. All I had to do was cut up the fruits into smaller pieces, add some nuts (macadamias, almonds, cashews), and semi-sweet chocolate chips, because I love a little chocolate with my fruit and nuts. Voila! Snack mix ready to go!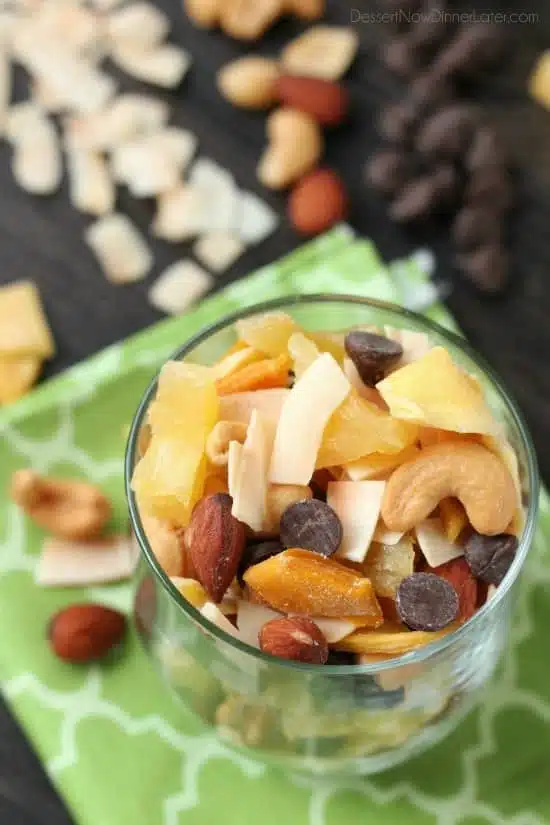 I'm telling you, a handful of this Tropical Trail Mix will satisfy your taste buds and make you feel like you are on a tropical island!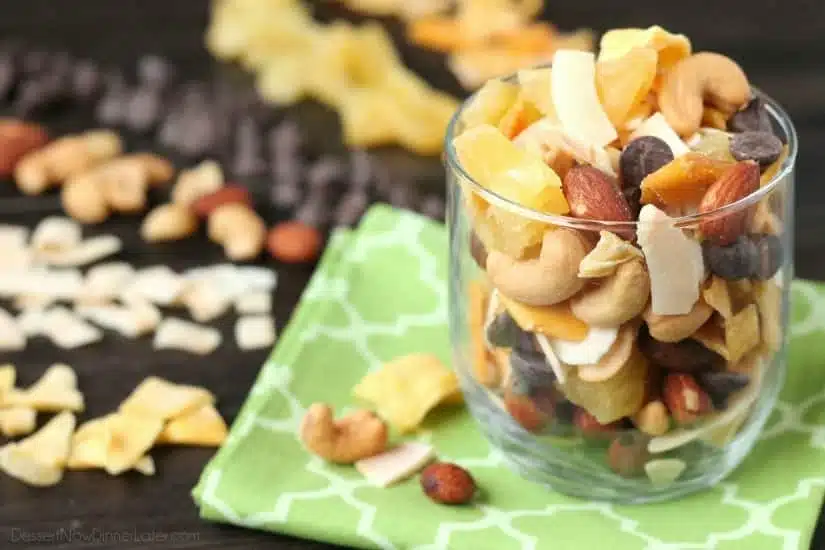 Tropical Trail Mix
Ingredients
Sunsweet Pacific Tropicals Thai Coconut
Sunsweet Pacific Tropicals Philippine Green Mango
Sunsweet Pacific Tropicals Philippine Mango
Sunsweet Pacific Tropicals Philippine Pineapple
Lightly salted Macadamia Nuts, Almonds, and Cashews (I bought a nut mix)
Semi-Sweet Chocolate Chips
Instructions
Using scissors or a knife and cutting board, cut up the Sunsweet Pacific Tropicals Mangoes and Pineapple into smaller, pieces to mimic the size of the Thai Coconut Chips and mixed nuts.
Add the mixed nuts and chocolate chips. Toss to mix the fruit, nuts, and chocolate chips evenly.
Scoop ¼ cup servings into snack size bags for a delicious snack on-the-go.