Banana Bread Overnight Oats
This post may contain affiliate links, meaning that I may receive a commission at no cost to you if you use a link provided. All opinions shared are my own. You can review my full disclosure policy here.
Bananas, cinnamon, and pecans combine in these overnight oats to create a delicious banana bread inspired, protein-packed breakfast.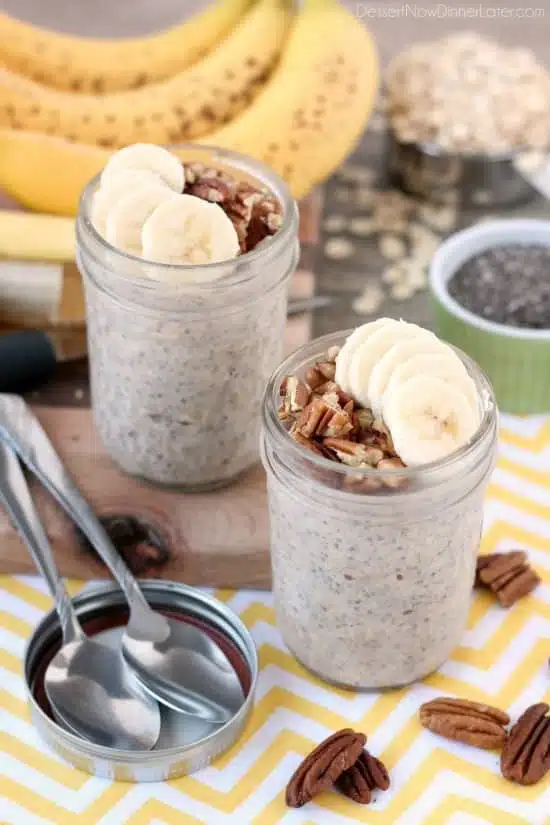 It's been a while since I've created some yummy overnight oats. Last time I made these Tropical Overnight Oats with pineapple and kiwi. They were so delicious! Well, I've been on a banana kick lately and thought, I should totally make some banana bread overnight oats. I don't typically have nuts in my banana bread, but I love the crunch and extra flavor it gives to these oats!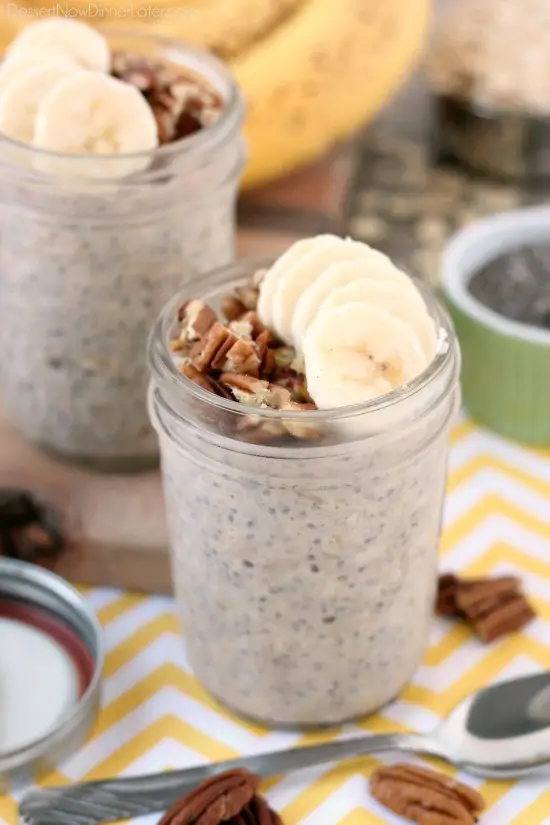 I am one of those people who, if I start snacking, I can't stop snacking. So, it's best for me to have 3 protein-packed meals rather than, 3 meals and a couple of snacks. Luckily, this breakfast has about 15 grams of protein, depending on the milk and yogurt that you use, and I always find oats super filling. So for me, these banana bread overnight oats are a great way to start the day!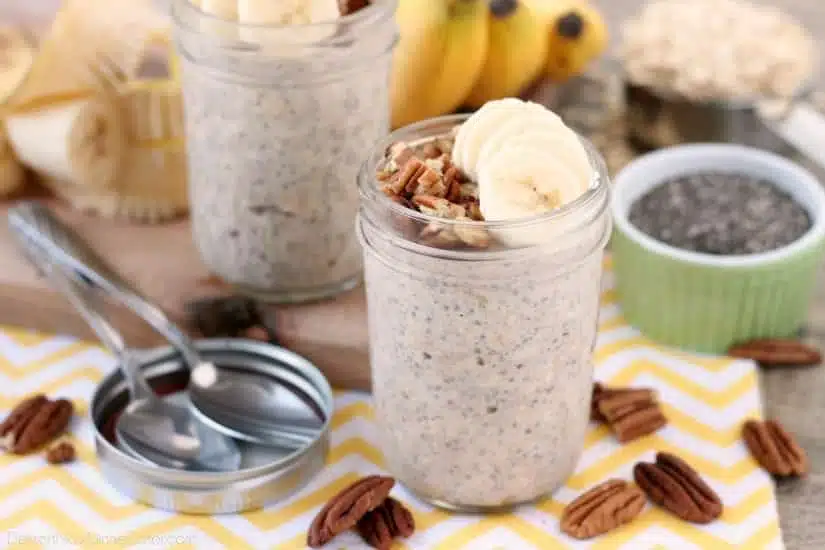 I love the convenience of overnight oats. Prep it at night and it's ready in the morning. I don't know about you, but my mornings are quite hectic trying to get 3 kids ready all by myself just to take my oldest child to school. I am always the last to eat, and it almost always has to be something super quick or easy to take on-the-go. Eating and driving is not my favorite, but this is thick enough that I don't have to worry about it falling off my spoon.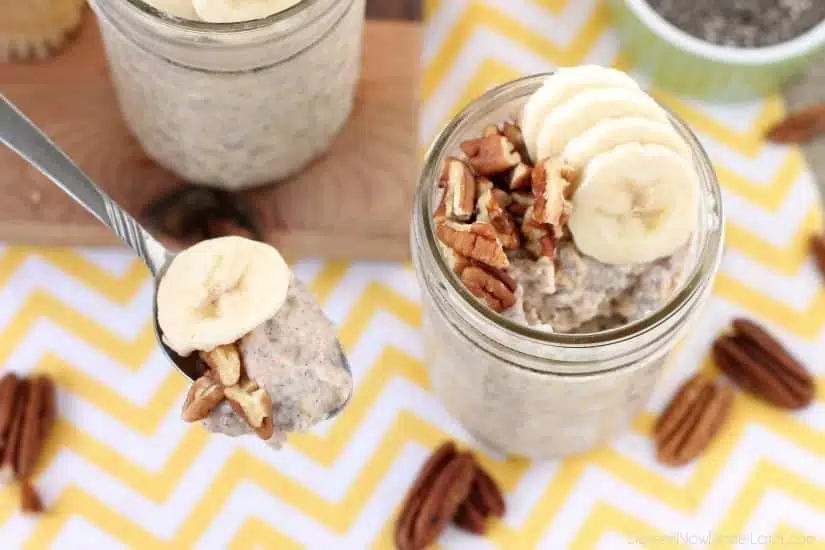 As for the flavor… the banana sweetens everything and makes it nice and fruity. The Greek yogurt, chia, and milk, make it thick and creamy. The cinnamon gives it a nice hint of spice, and the nuts give it a lovely crunch. If overnight oats are your thing, you are not going to want to miss this recipe!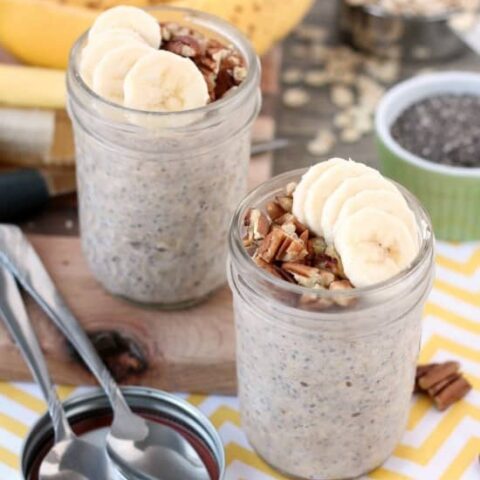 Banana Bread Overnight Oats
Ingredients
1 1/2 bananas
2/3 cup old fashioned oats
1/2 cup plain nonfat Greek yogurt
1 1/2 Tbsp chia seeds
2/3 cup milk (any variety)
1/2 tsp cinnamon
2 Tbsp pecans, chopped
Instructions
Mash 1 banana with a fork in a large bowl. Add the oats, yogurt, chia seeds, milk, and cinnamon. Stir well.
Pour mixture into two half-pint (1-cup) canning jars. Cover and refrigerate overnight.
Cut half of a banana into slices and top each jar with some of the banana slices and 1 Tablespoon of chopped pecans, each. Enjoy!
Nutrition Information:
Yield: 2
Amount Per Serving:
Unsaturated Fat: 0g
Recipe added 4/16/16. Also seen on Super Healthy Kids.