ABC Fall Snack Mix
This post may contain affiliate links, meaning that I may receive a commission at no cost to you if you use a link provided. All opinions shared are my own. You can review my full disclosure policy here.
This post brought to you by Alphabits & Mom It Forward Blogger Network.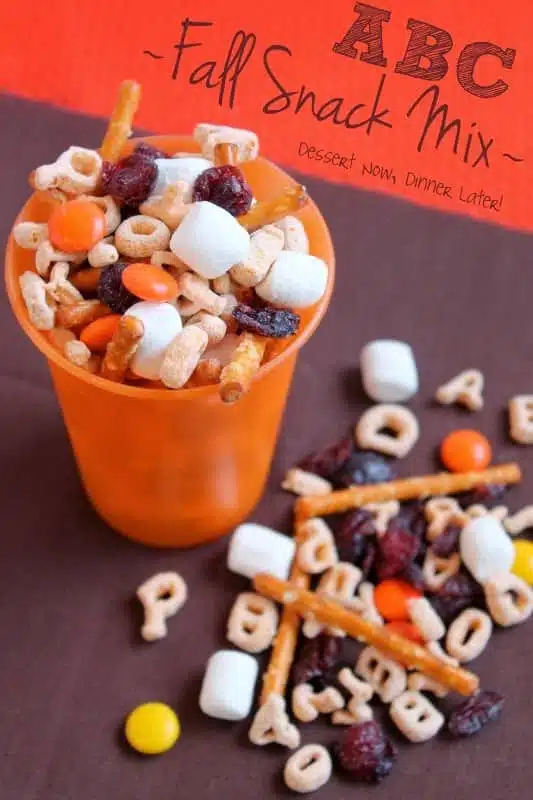 I love fall, I really do, don't get me wrong, my favorite season is late spring, early summer, but the colors in nature during the fall really excite me. One bad thing about fall, is that as the weather gets colder, I bundle up, stay inside & snack. It's true! So you might as well snack on something healthy right? I am also trying to be a good mom & give my kids healthy snacks. It's so hard to give them something that isn't fruit snacks, chips or granola bars.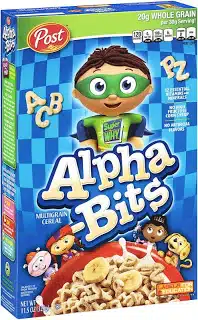 When I had the chance to try this Alpha-Bits cereal from Post, I was surprised at how tasty it was. We all know kids like to snack on sugary cereal, but this one has just a hint of sweetness, yet enough that my kids like to eat it. As I read the box I learned that Alphabits has 20g of whole grains and 12 essential vitamins & nutrients per 30g serving. With nutrients like zinc & iron to help support healthy brain development, I know I am giving my kids something good to eat. When my kids first saw the box, my daughter screamed "Super Why!" That's right, we are PBS fans in our house & that is one of her favorite shows. She is only 2 & not so good at her letters, but my son is 4 years old, in preschool, & found this box of cereal to be a lot of fun. He kept wanting to find the letters in his name.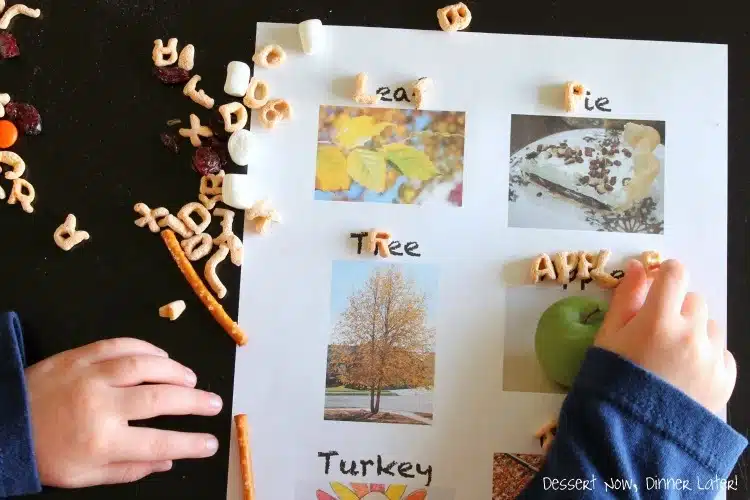 So I decided, why not let him play with this cereal?! We went for a little adventure outside our house & then came back inside. We took pictures of things that make us happy in the fall & I created a worksheet for him to practice matching his letters. We decided to make up a Fall Snack Mix with the cereal so the kids could munch & play with the letters. We used mostly cereal & a few other little munchies to make it pretty like the fall colors we were seeing outside. It was so much fun! My son would even try & teach his sister the letters he was using as he worked on finding the letters to the words of the pictures. Moments like this make me feel like a good mom; healthy snack, fun activity, bonding time! If you want to learn more about this cereal & where to buy it check out this link: http://bit.ly/19NAYrl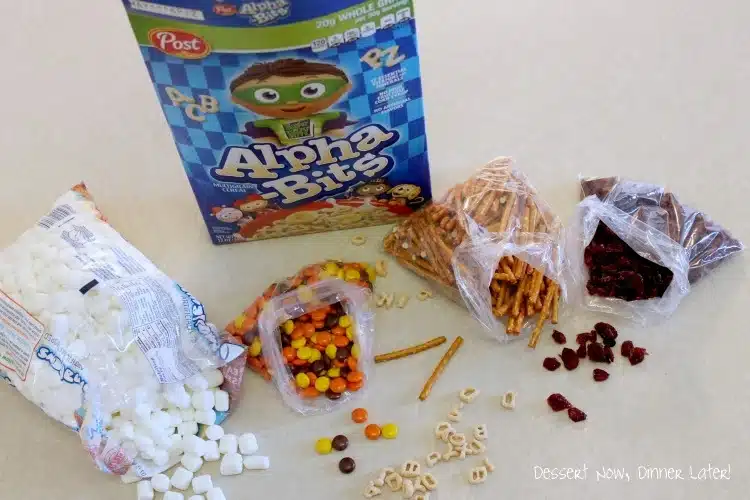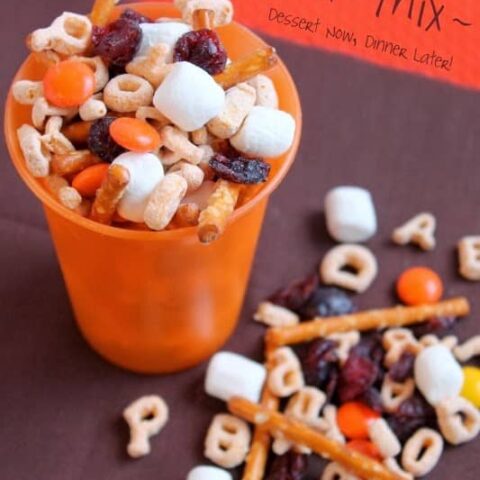 ABC Fall Snack Mix
Ingredients
1 1/2 cups Post Alphabits Cereal
1/2 cup stick pretzels (broken in half if you have little, little ones)
1/2 cup dried cranberries
1/2 cup marshmallows
1/2 cup Reece's Pieces
Instructions
Combine ingredients together in a bowl. Munch away! Keep mix fresh in a zip-top bag when not snacking.
Nutrition Information:
Yield: 7
Amount Per Serving:
Unsaturated Fat: 0g