Chewy Caramel Popcorn
This post may contain affiliate links, meaning that I may receive a commission at no cost to you if you use a link provided. All opinions shared are my own. You can review my full disclosure policy here.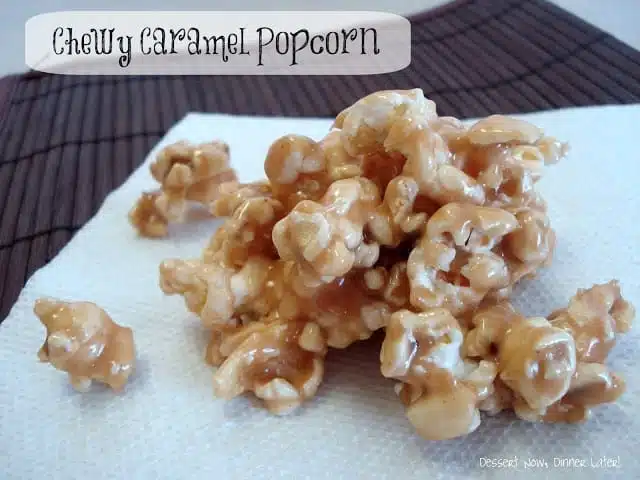 Who doesn't love warm, gooey, chewy caramel popcorn to munch on? Enough said.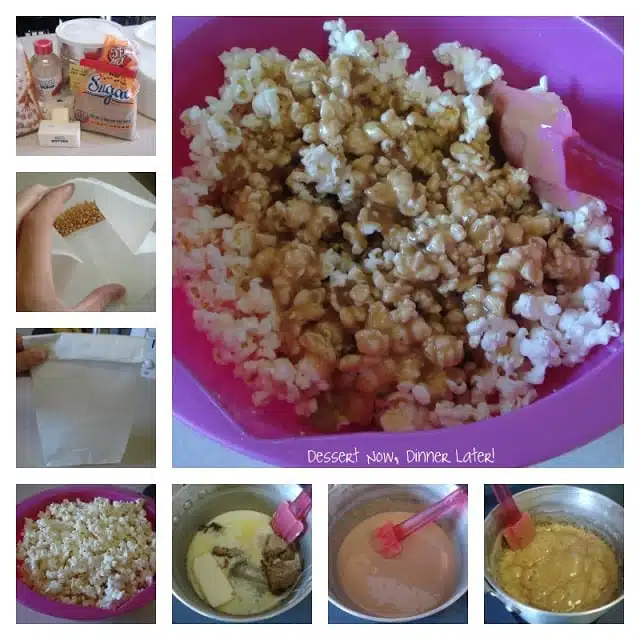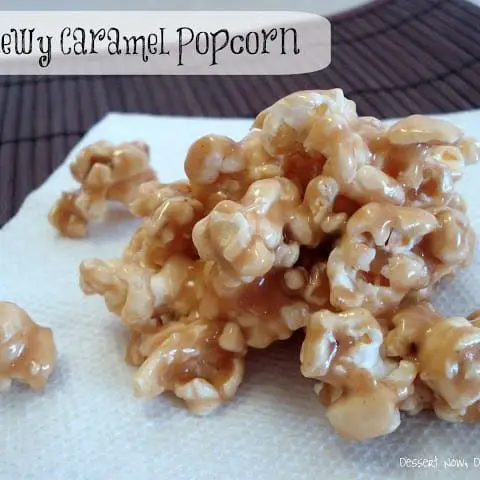 Chewy Caramel Popcorn
Ingredients
1/2 cup popcorn kernels, popped
1/2 can Sweetened Condensed Milk
1 cup + 2 Tbsp brown sugar
1/2 cup light corn syrup
1/2 cup (1 stick) butter
Instructions
Air pop or microwave kernels in a paper sack (do ¼ cup at a time to prevent burning, re-using same paper sack) or air popper. Pick out the un-popped kernels. Put freshly popped corn in a LARGE bowl (or two smaller bowls) with extra room to stir in caramel later.
Combine sweetened condensed milk, brown sugar, corn syrup & butter in a saucepan. Let boil for 2½ minutes stirring constantly. Pour over popcorn. Stir until coated (BE CAREFUL NOT TO BURN YOURSELF WITH THE HOT CARAMEL!). Enjoy warm! Store any leftovers in a ziplock bag.