Classic Deviled Eggs + Video
This post may contain affiliate links, meaning that I may receive a commission at no cost to you if you use a link provided. All opinions shared are my own. You can review my full disclosure policy here.
Some recipes are just classic, and these classic deviled eggs are simple and delicious!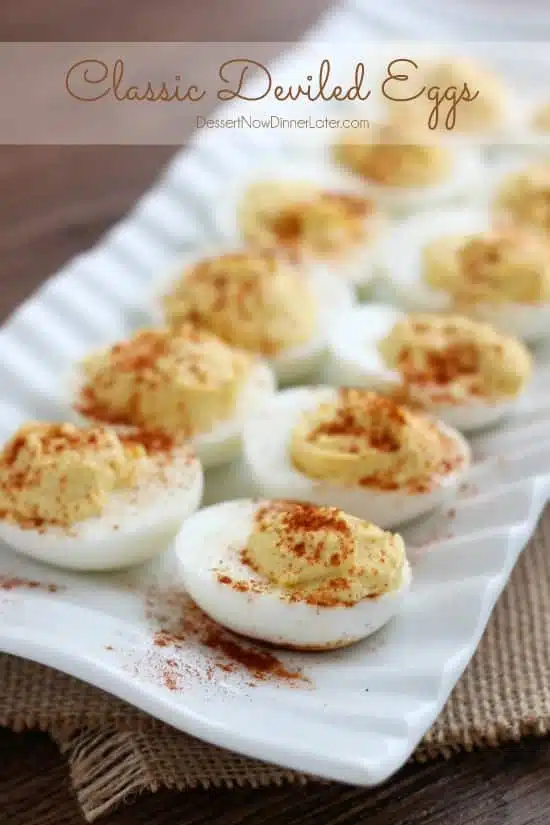 Since I showed you how to get Easy Peel Perfectly Boiled Eggs on Sunday, I thought I would share my favorite classic deviled eggs recipe. I use these same ingredients for deviled eggs or egg salad. I just really love the tang that the mustard and vinegar give the egg, and the mayo makes it so creamy.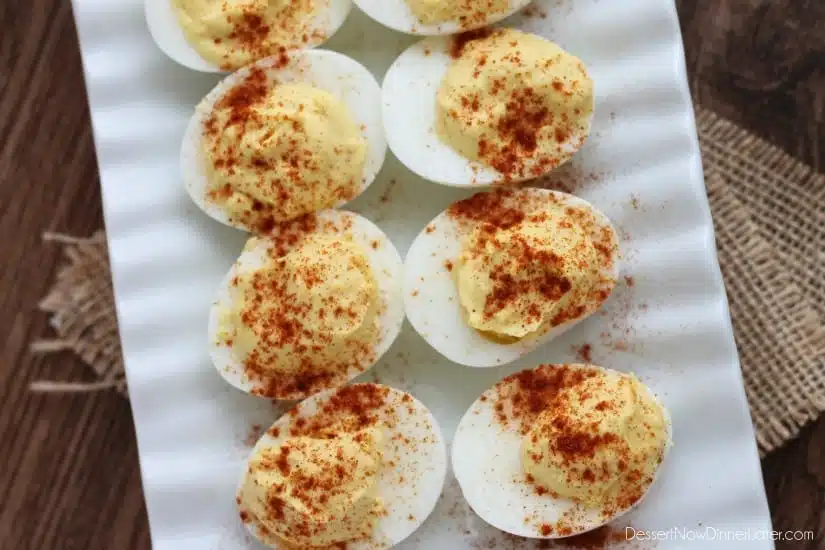 Growing up, this is always the way my mom made us deviled eggs. We always had them with our Easter dinner, because you obviously have a lot of died Easter eggs you need to get rid of after all the egg hunting is over.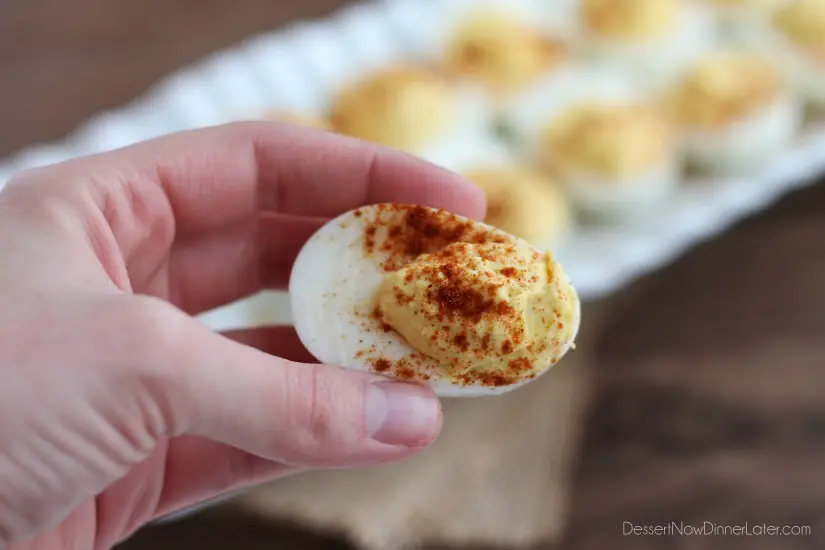 I just can't bring myself to try new versions of these deviled eggs because there is a reason why some recipes are just classic, you know? It might be simple, but simple is good sometimes. These are super quick to whip up too, so you aren't spending so much time on a little appetizer.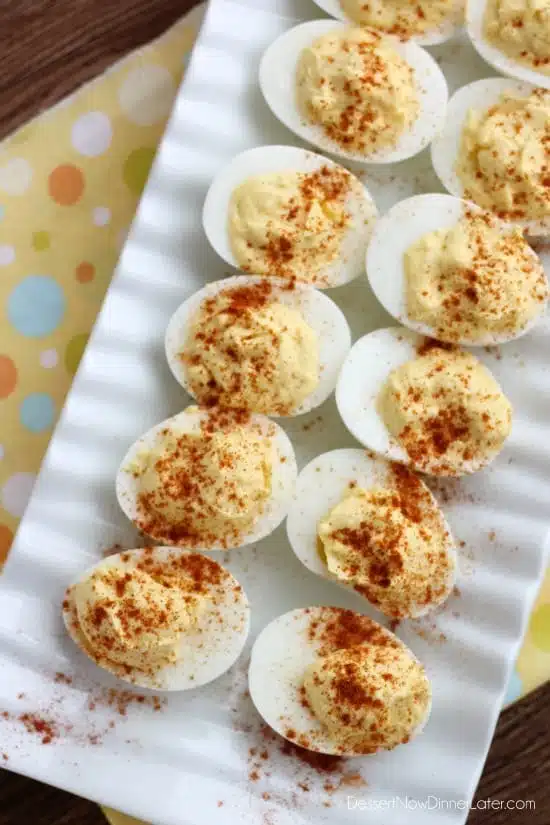 How do you like your deviled eggs? Are you a traditionalist or do you like to try new variations? What else do you like to do with your boiled eggs? I only ever eat them as deviled eggs, or egg salad, and SOMETIMES in potato salad. Am I missing out on more hard boiled egg recipes? Share your favorite ways to use boiled eggs in the comment section below this post!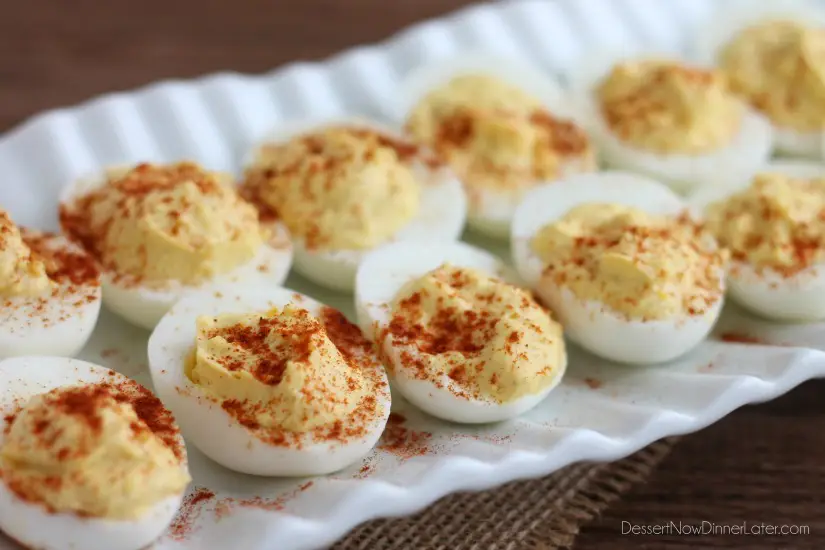 Classic Deviled Eggs
Ingredients
6 hard boiled eggs
1/4 cup mayonnaise
1 tsp yellow mustard
1 tsp white distilled vinegar
Salt & Pepper, to taste
Paprika for garnish
Instructions
Hard boil, cool, and peel eggs. Here are instructions on how to get Easy Peel Perfectly Boiled Eggs.
Cut eggs in half lengthwise and carefully remove the yolks. Place yolks in a bowl. Mash with a fork.
Add mayonnaise, yellow mustard, vinegar, salt and pepper. Continue mixing and mashing with a fork until smooth and creamy.
Spoon yolk mixture back into the egg white shells. Sprinkle with paprika for a garnish. Store in an airtight container or on a plate wrapped in plastic wrap in the refrigerator.
Nutrition Information:
Yield: 12
Amount Per Serving:
Unsaturated Fat: 0g