Simple Egg Salad
This post may contain affiliate links, meaning that I may receive a commission at no cost to you if you use a link provided. All opinions shared are my own. You can review my full disclosure policy here.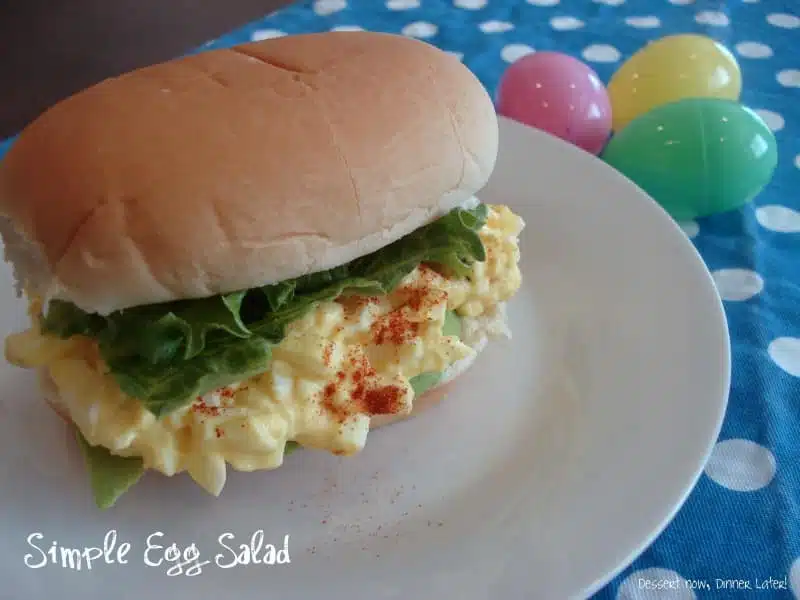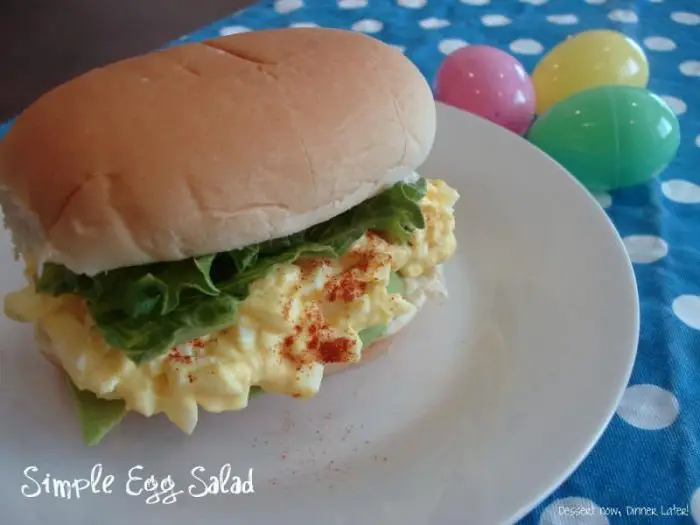 I know there are a million versions of egg salad out there. This is one my family has done for years. It's very basic, but the vinegar gives it that special acidic tartness that makes this one of my favorite ways to eat egg salad.
Start cracking those Easter eggs & make some sandwiches!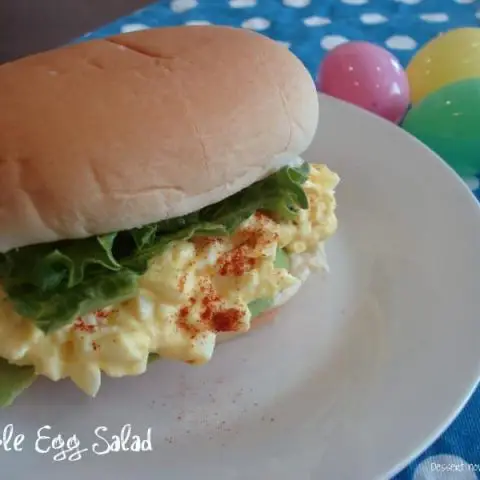 Simple Egg Salad
Ingredients
3 hard boiled eggs
1 Tbsp mayonnaise
2 tsp mustard
2 tsp white vinegar
Salt & Pepper to taste
Paprika to garnish
Instructions
Bring a small pot of water to a boil. Sprinkle some (approximately 1 tsp) baking soda in the water (It raises the pH of the water and makes them easier to peel by reducing the albumen's ability to stick to the shell.)
Gently lower the eggs into the water with a spoon. Boil eggs for 14-15 minutes. NO LONGER; NO SHORTER! This gives you the perfect doneness as long as your water is a full boil the cooking duration.
Cool eggs quickly with cold water & ice cubes. Once cool, roll eggs on counter & pull off shell (should come off in 2 halves, if cooked with baking soda water.) Discard shell & rinse eggs.
Using an egg slicer, slice eggs in both directions creating a shoe-string shape.
Add mayonnaise, mustard, white vinegar, & salt & pepper to taste. Garnish with a dash of paprika.
Serve on a roll, croissant, pate a choux, etc. with lettuce, avocado, or other desired toppings.