Everything Slider Buns
This post may contain affiliate links, meaning that I may receive a commission at no cost to you if you use a link provided. All opinions shared are my own. You can review my full disclosure policy here.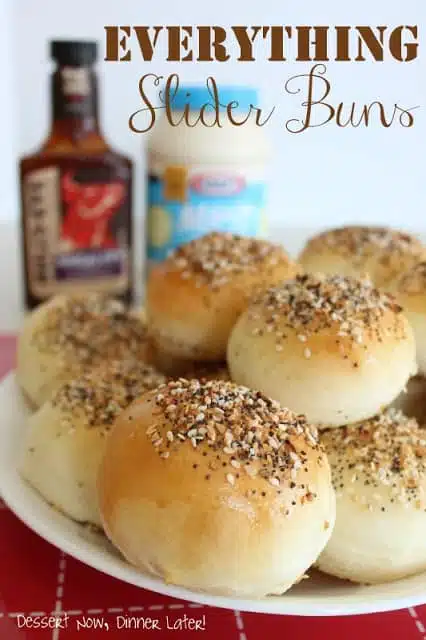 It's warming up here in Utah & that means it's time to grill! Actually, we have grilled twice already. The first time was March 2nd, 2013. We could not wait to uncover our grill & fire it up! The snow has officially melted & it's feeling like Spring, & on some days it even feels like Summer! This is my absolute favorite time of year. Spring is so cheery & beautiful & long Summer days make me happy.
Anyway, this slider bun can be used for hamburgers or other fun mini sandwiches. They are great for BBQ's, potlucks, get-togethers or just for snacking! They have that yummy "Everything" topping that I love on my bagels & it's just as good on these buns. I guess I should have pressed mine down a little harder because they look more like rolls instead of buns, but the dough is phenomenally soft & delicious! It might be my new roll dough go-to recipe! We loved it! Stick around for tomorrow's recipe using these cute little buns! You won't want to miss it!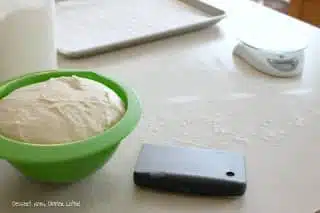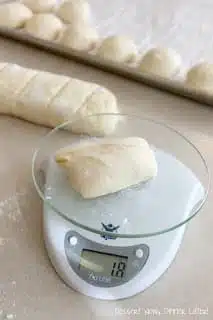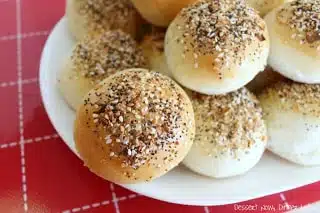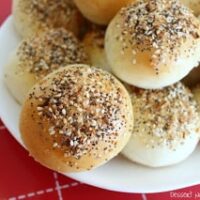 Everything Slider Buns
Ingredients
For the burger buns:
1 cup lukewarm water
2 1/2 tsp yeast (1 packet)
3 Tbsp sugar
2 Tbsp oil (vegetable, canola, or olive plus more for greasing bowl)
2 large eggs, divided
3 1/4 cups flour
1 tsp salt
For the Everything topping:
2 tsp dried minced garlic
1 tsp dried minced onion
1 tsp kosher salt
2 tsp poppy seeds
2 tsp sesame seeds
Instructions
Add warm water to the bowl of your mixer and stir in the yeast & sugar. Let sit 5 minutes, until frothy.
Add the oil & 1 egg to the bowl. Add the flour and salt, mixing on medium-low speed with the hook until the dough holds together, about 2 minutes. The dough should clean the sides of the bowl. If not, add additional flour by the tablespoon.
Increase speed to medium and knead the dough for 5 minutes. Then transfer the dough to a large bowl that has been lightly greased with oil. Cover the bowl with a damp towel and let rise in a warm place until doubled in bulk, 1 to 1½ hours.
Line a baking sheet with parchment. Turn out the dough onto a lightly floured surface. Divide the dough in half and then each half into 8 pieces. A kitchen scale makes this easy: 1.8oz for each slider bun.
Roll into rounds and flatten with the palm of your hand onto the baking sheet; placing buns about ½ to 1 inch apart). Cover with a damp towel and let them rise for 20 minutes + oven preheating time. Preheat oven to 350*F.
Mix all the ingredients for the Everything topping in a small bowl. Whisk the remaining egg with 1 Tbsp water. Brush the buns with the egg wash and sprinkle all of the Everything topping over the buns.
Bake for 18-22 minutes, or until golden brown. Let cool at least 10 minutes before slicing and serving. Store leftovers in a zip-top bag at room temperature.
Nutrition Information:
Yield: 16
Serving Size: 1 bun
Amount Per Serving:
Unsaturated Fat: 0g