Gingerbread White Chocolate Chip Softies
This post may contain affiliate links, meaning that I may receive a commission at no cost to you if you use a link provided. All opinions shared are my own. You can review my full disclosure policy here.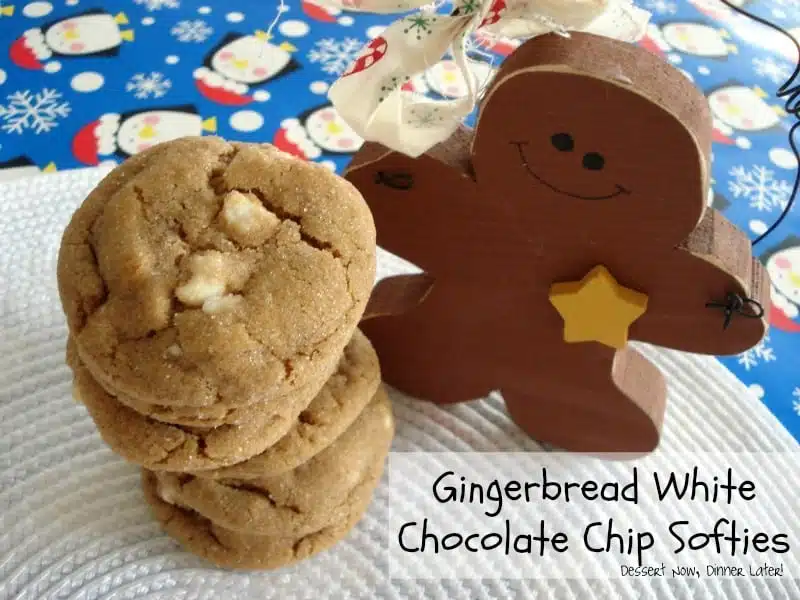 It's day 11! No way! Time sure does fly when you are baking sweets!
Anyway, there is just something amazing about gingersnaps that I love. It's that molasses & spices combo that really make me love these cookies. Softer cookies appeal more to me as well & these are just perfect. As you sink your teeth in, you get a slight crisp exterior, soft chewy center & bits of smooth white chocolate chips.
It's a perfect combination that has my workouts kicked up a notch to try & balance out the caloric intake from all these cookies–let alone the many other goodies I have had in the last week & a half.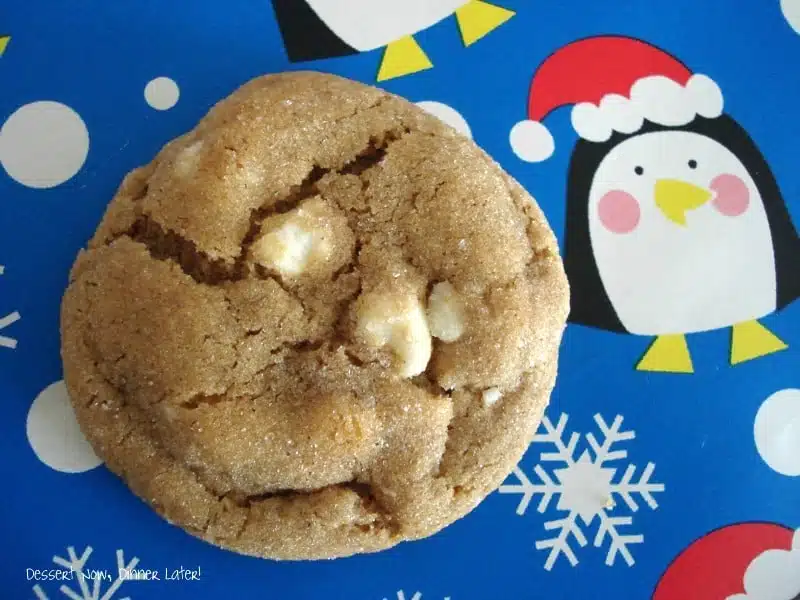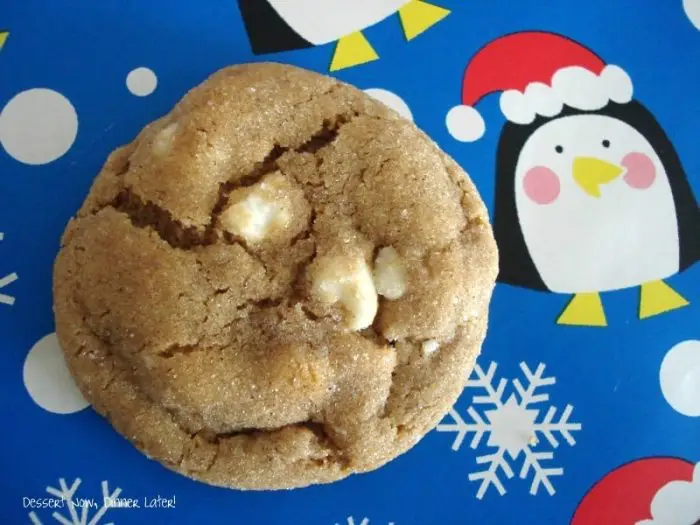 I hope you are all happy that I am ruining my diet to give you awesome recipes…just kidding! I have thoroughly enjoyed sharing these wonderful treats with you all. And my husband has shared the calories around his office. Haha!
Tomorrow is the last day of Christmas sweets, as it is Christmas Eve, & I have got a treat that Santa will love! Stop by & check it out! See you then!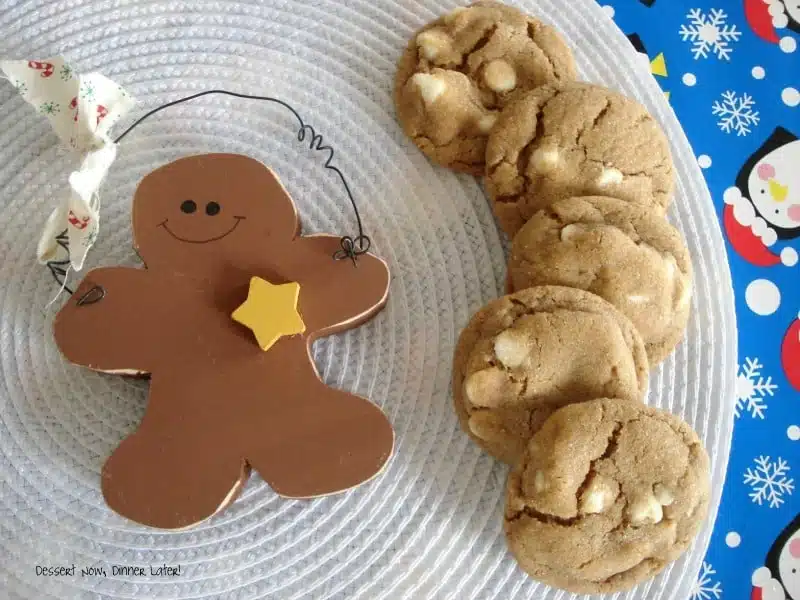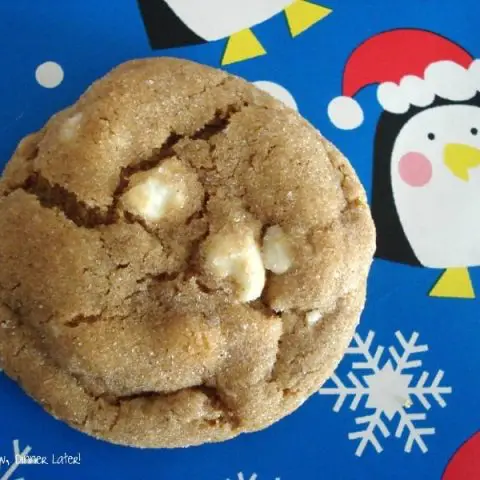 Gingerbread White Chocolate Chip Softies
Ingredients
1 cup sugar (plus extra for rolling)
3/4 cup shortening (I prefer the Butter flavored Crisco)
1 large egg
1/4 cup molasses
2 cups flour
2 tsp baking soda
1 tsp cinnamon
1 tsp ginger
1/4 tsp cloves
1/2 tsp salt
1 cup white chocolate chips
Instructions
In a stand mixer, cream sugar & shortening. Add eggs & beat until thick. Scrape bowl. Add molasses & stir until combined.
In a separate bowl, combine flour, baking soda, cinnamon, ginger, cloves & salt. Add to creamed mixture & mix until just blended. Fold in white chocolate chips. (If the dough is very soft you may want to chill it in the freezer for 30 minutes. I did not have to do this, but it's the middle of winter & I don't keep my house super hot.)
Shape into 1-1/2" balls & roll in granulated sugar. Place on a greased or parchment lined baking sheet.
Bake at 350*F for 7-10 minutes or until just set, but before they start to brown (mine took 9 minutes.)
Notes
BAKING TIP - If you want to substitute butter for shortening: Melt & cool the butter before using it in recipe. Increase the flour to 2¼ cups. Absolutely chill the dough before baking.
Recipe slightly altered from DanaMadeIt