Chewy Milk Chocolate-Butterscotch Oatmeal Cookies
This post may contain affiliate links, meaning that I may receive a commission at no cost to you if you use a link provided. All opinions shared are my own. You can review my full disclosure policy here.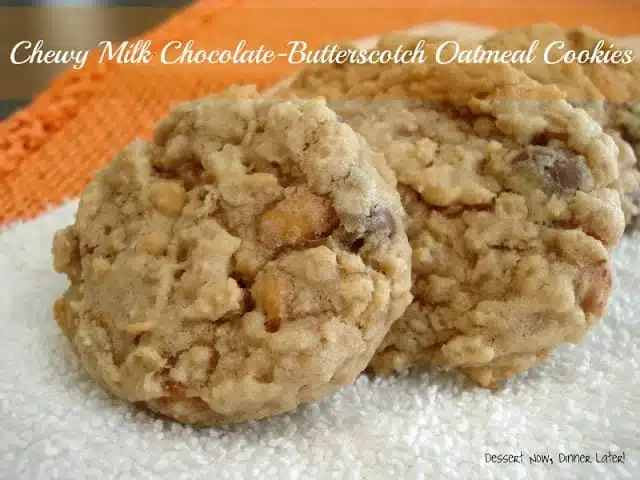 I am not sure how many people like butterscotch chips out there. I get the feeling that a lot of people feel butterscotch is a flavor that old(er) people like.
So let's see…if you like butterscotch chips, raise your hand…(I do! I do!)  Well, if you are a fan, then these are the cookies for you. Even if you are not a fan, there is a mix of half milk chocolate to half butterscotch chips, so you should still try one. I love chewy, tender oatmeal cookies anyway, but I loved the addition of the butterscotch/milk-chocolate chips.
By the way, this recipe is handed down from my mother, which was typed up on a recipe card from a type-writer! That tells you how old this recipe is! Haha! But that must mean it is good right, if it's made it this many years into the future? Just kidding Mom! I just adjusted it a tad, for elevation reasons.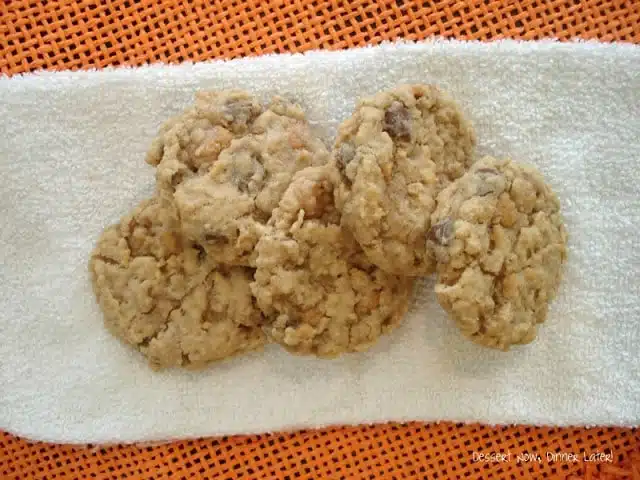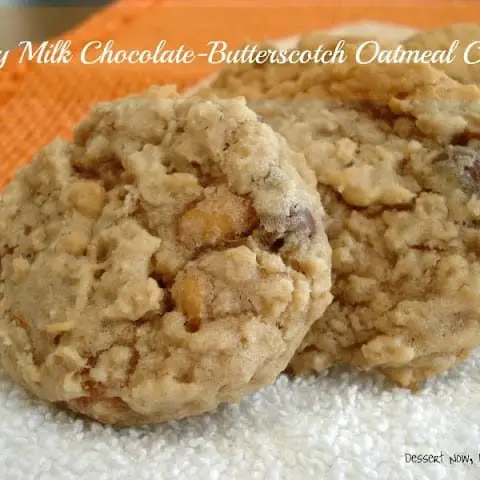 Chewy Milk Chocolate-Butterscotch Oatmeal Cookies
Ingredients
1/2 cup (1 stick) butter
1/2 cup + 2 Tbsp packed brown sugar
1/4 cup white sugar
1 large egg
1 Tbsp milk
1 tsp vanilla
1 1/4 cups flour
1 1/4 cups oats
1/2 tsp baking soda
1/4 tsp salt
1/2 cup butterscotch chips
1/2 cup milk chocolate chips
Instructions
In a stand mixer, beat butter with the sugars. Add the egg, milk, & vanilla. Mix well, scrape bowl.
Combine all flour, oats, baking soda, & salt, & gradually add to wet mixture. Fold in butterscotch & milk-chocolate chips.
Scoop by tablespoonfuls onto a greased baking sheet. Gently pat down the tops with your hand. Bake at 375* for 7 minutes.