Homemade "Martinelli's"
This post may contain affiliate links, meaning that I may receive a commission at no cost to you if you use a link provided. All opinions shared are my own. You can review my full disclosure policy here.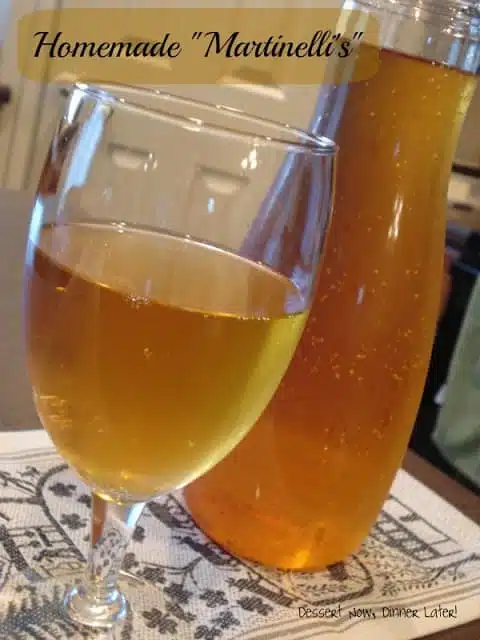 Since fall is rapidly approaching (officially starts on Saturday) I am really in the mood for all things fall: pumpkin, cinnamon/spices, apples, hot cocoa. It's one of my favorite seasons. I love summer, & we didn't quite live up this summer, sadly, but fall gives me lots of things to look forward to like crunchy leaves & trick-or-treating with my kids.
Another thing that reminds me of fall & the holidays is drinking some Martinelli's Sparkling Cider. It's definitely our drink of choice for bringing in the New Year since we choose not to drink alcohol. (More information about my beliefs on this topic can be found HERE.)  
I won't say this version is exactly like Martinelli's, but it is a nice substitution & can make a lot more than the little bottles you buy at the store. So if you are on a budget for your holiday party & you still want a drink that impresses, make this! It's very good! Bubbly, fruity, sweet.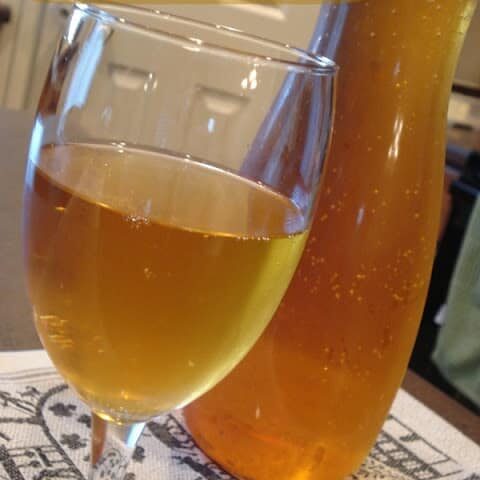 Homemade "Martinelli's"
Ingredients
2 cans Apple Juice Concentrate, thawed
2 liter bottle of Ginger Ale, chilled (we used Canada Dry, but the store brand works fine)
Instructions
Pour Ginger Ale into punch bowl or pitcher. Pour apple juice concentrates into ginger ale, swirling as you pour, so you don't need to stir the mixture & dilute the carbonation. You may lightly stir the drink, if desired. Serve immediately.
*This drink was delicious, but pretty sweet to us. I think next time I might dilute the apple juice concentrate with a little water first, & then add the ginger ale. Either way, this will be a staple party drink for our fall/winter get togethers.
Nutrition Information:
Amount Per Serving:
Unsaturated Fat: 0g