Wassail
This post may contain affiliate links, meaning that I may receive a commission at no cost to you if you use a link provided. All opinions shared are my own. You can review my full disclosure policy here.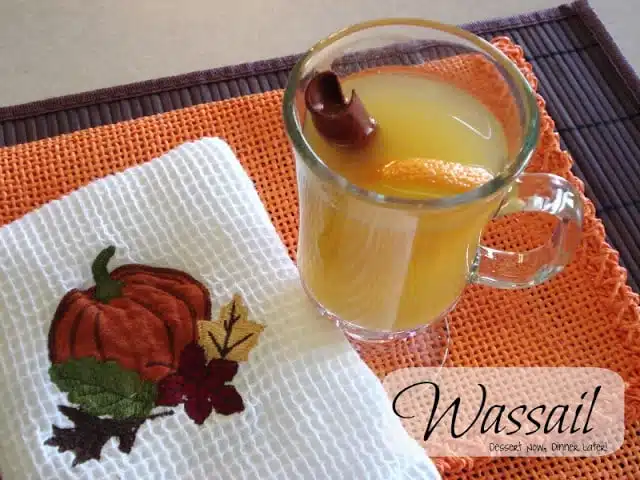 Wassail is one of my favorite warm drinks in the fall. I love the sweetness of the apple with the tang of the citrus & the bold flavor of the spices all wrapped into a warm soothing drink.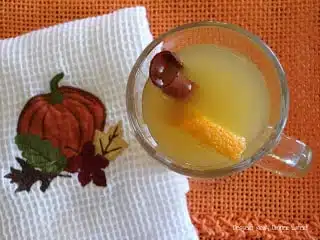 This also really makes your house smell amazing! I guess I like to make things that create a heavenly aroma in my home because a lot of my posts lately have done just that! I love fall scents, flavors, & foods!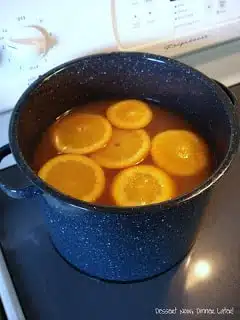 This is a great holiday drink to serve for Thanksgiving or Christmas. Enjoy!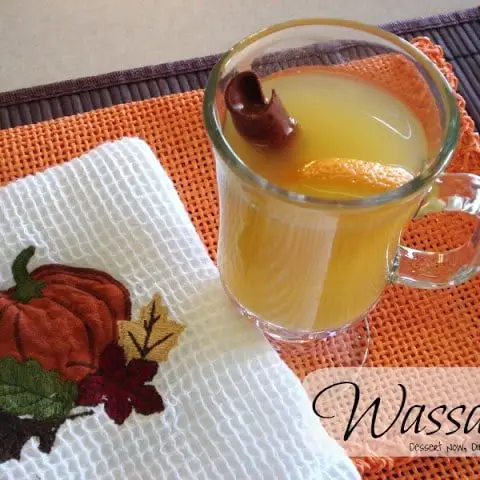 Wassail
Ingredients
1- 96 fl.oz. (3QT) bottle apple cider
1- 46 fl.oz. (1QT 14fl.oz.) can pineapple juice
1 orange sliced
juice of 1 lemon
2 cinnamon sticks
1/2 tsp nutmeg
3/4 tsp cloves
1/2 cup sugar
Instructions
Add all ingredients into a LARGE crockpot & give it a quick stir to dissolve the sugar. Cover & heat on high for 2 hours or low for 4 hours. Serve warm.
*Stovetop method: Heat on medium high until it reaches a boil, then turn the temperature to low & simmer, covered, for 1-2 hours. Serve warm.