Low Carb Cauliflower Hummus
This post may contain affiliate links, meaning that I may receive a commission at no cost to you if you use a link provided. All opinions shared are my own. You can review my full disclosure policy here.
This low carb cauliflower hummus is smooth, creamy, and full of savory garlic flavor!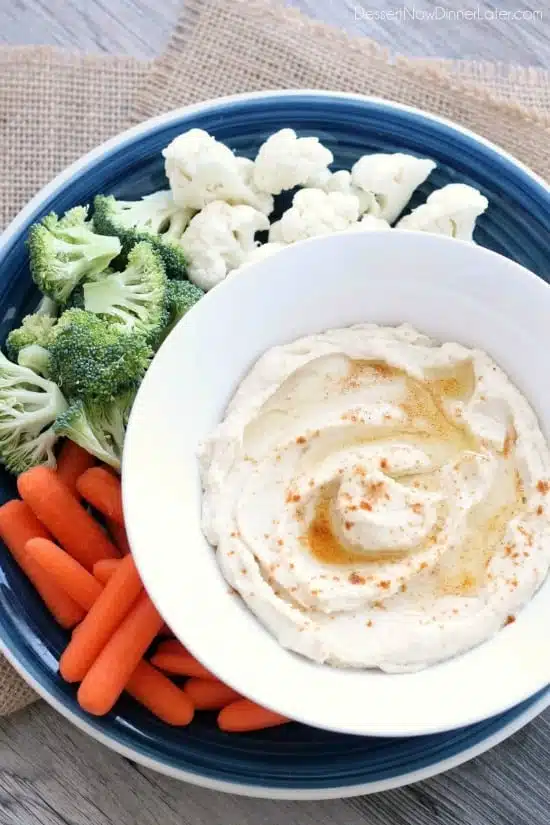 For some reason, losing the baby weight after baby number three arrived (10 months ago) has been way hard. I don't know if I'm just not as determined, or my body HATES me, but I feel like I have to try much harder. I lost almost 12lbs between January 1st and February 15th when I did a health challenge. It was a great jump start, but I've been trying to do things on my own, it's just not as effective.
While I was doing my health challenge, I learned that I was eating a LOT of carbs, and that it would help if I increased my vegetable and protein intake, while decreasing my carb intake. And it was helping a lot, but then I fell off the bandwagon. Well, time to get back to it and that's why we have today's delicious recipe!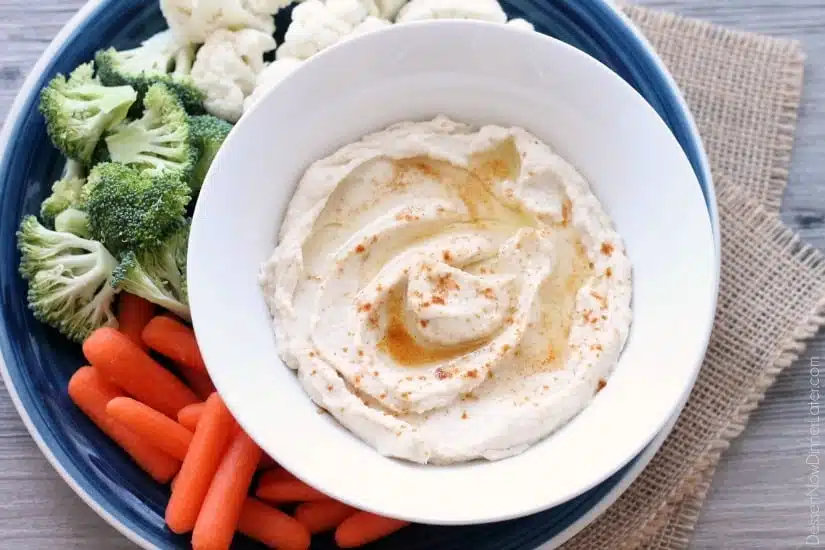 I have been putting off the "turn cauliflower into everything" trend, but after I made this low carb cauliflower hummus, it may have just persuaded me to transform that veggie into all the other things I've seen: pizza, alfredo sauce, etc. This low carb cauliflower hummus is perfectly smooth and savory with a robust garlic flavor. My baby tried to eat it all too! He better back off though, because this is my hummus!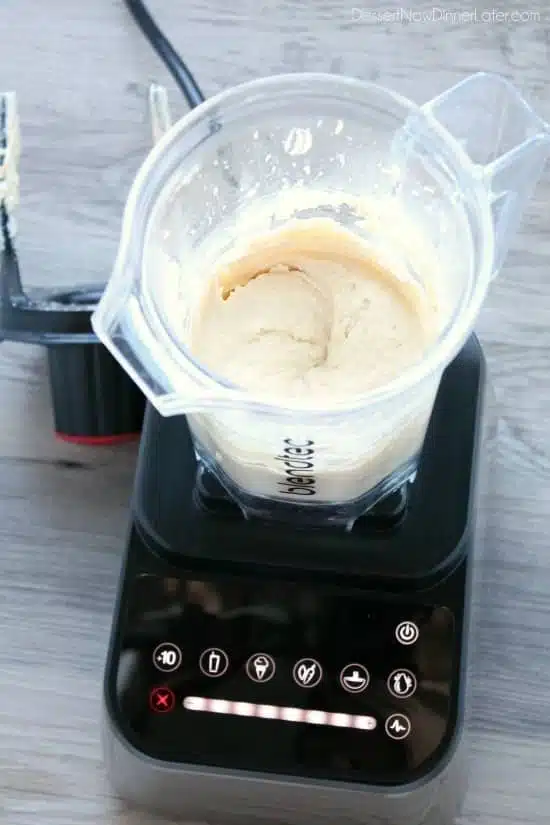 If there is a must when it comes to making hummus, that would be to use a Blendtec blender and twister jar. The twister jar literally scrapes the sides as you are blending so you don't have to stop, scrape, blend, stop, scrape, blend, repeat. It's a miracle worker!
Lucky for you, I've teamed up with some blogger friends to have a Blendtec giveaway starting today, so you can try and win a Blendtec blender and the amazing twister jar for yourself! We're bundling the Blendtec with a few other kitchen tools to help you stay healthy this summer too! How about a spiralizer, mandolin slicer, food processor, and microplane?! Yeah, you want to win this! (Scroll to the bottom of this post to enter the giveaway!)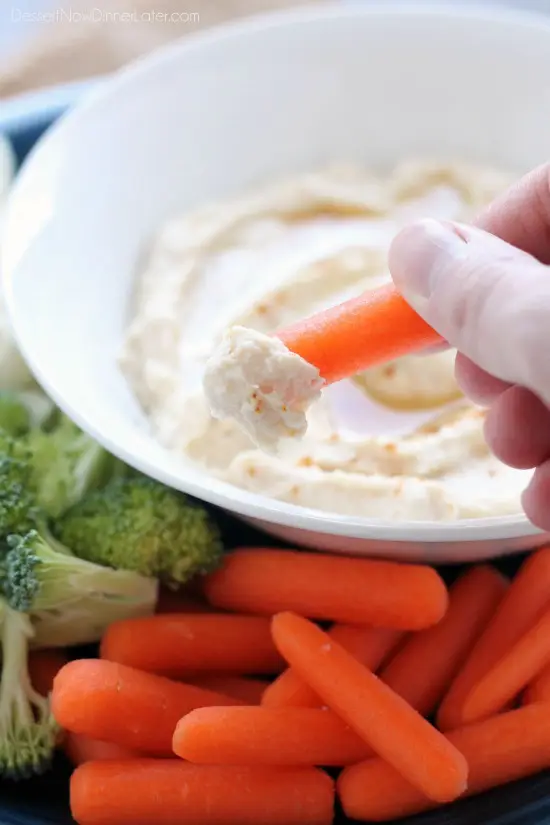 Think about all the veggies you can slice and hummus you can blend! It's going to be amazing! I totally downed this batch of low carb cauliflower hummus by the way, but I already have plans to make more. I just need to go grocery shopping and it's as good as done! Veggies dipped in more veggies, seems weird, but trust me, it works! It's SO good! Try it and tell me what you think!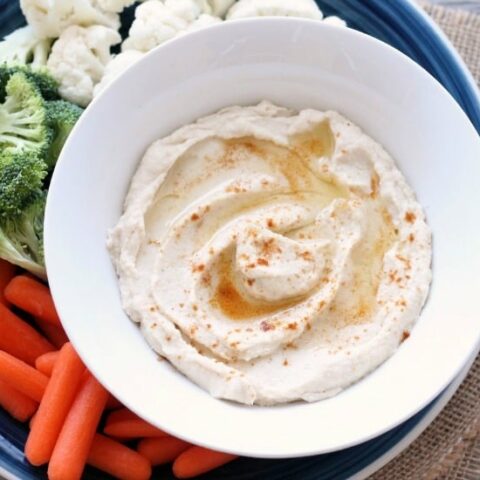 Low Carb Cauliflower Hummus
Ingredients
4 cups cauliflower florets, loosely measured (not packed in tight)
2 Tbsp water
2 Tbsp olive oil
1/2 tsp salt
1 1/2 tsp minced garlic
1 1/2 Tbsp tahini paste (ground toasted sesame seeds)
3 Tbsp lemon juice
1 tsp minced garlic, in addition to above
3 Tbsp olive oil, in addition to above
1/4 to 1/2 tsp salt, in addition to above
Paprika, garnish (optional)
Instructions
Combine the cauliflower, water, 2 Tbsp olive oil, ½ tsp salt, and 1½ tsp minced garlic in a microwave safe dish. Microwave uncovered for about 15 minutes - or until softened and darkened in color.
Put the cauliflower mixture into a Blendtec twister jar. Add the tahini paste, lemon juice, 1 tsp minced garlic, 3 Tbsp olive oil, and ¼ tsp salt. Blend until smooth. Taste and adjust seasoning as necessary.
To serve, place the hummus in a bowl and drizzle with extra olive oil and a sprinkle of paprika. Use veggies to dip with.
Nutrition Information:
Amount Per Serving:
Unsaturated Fat: 0g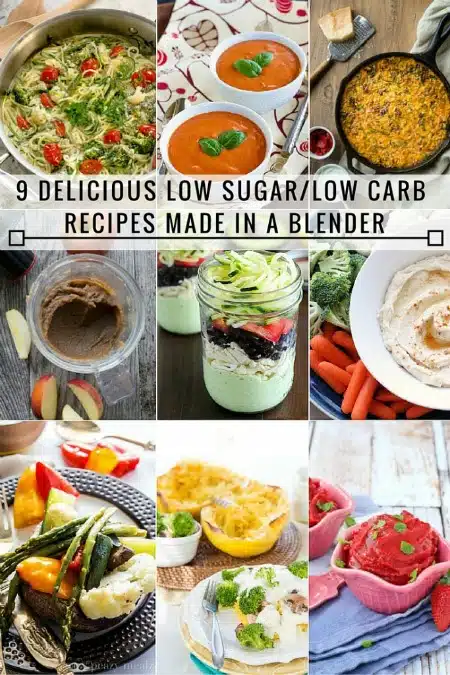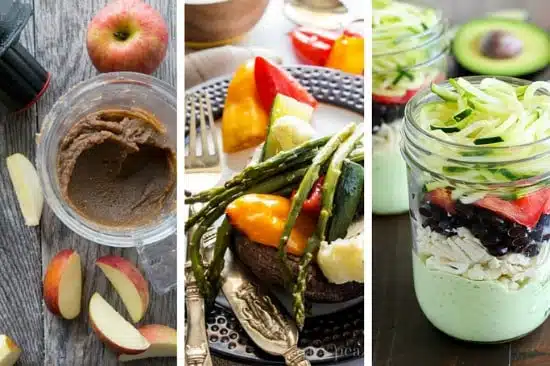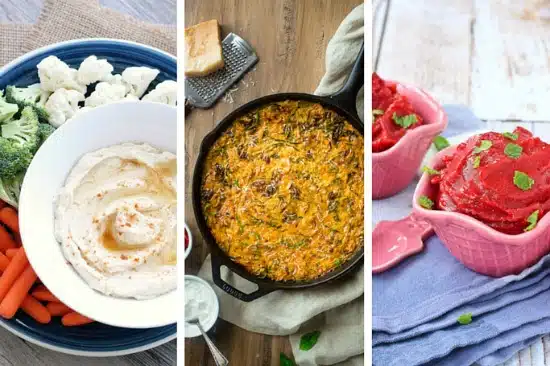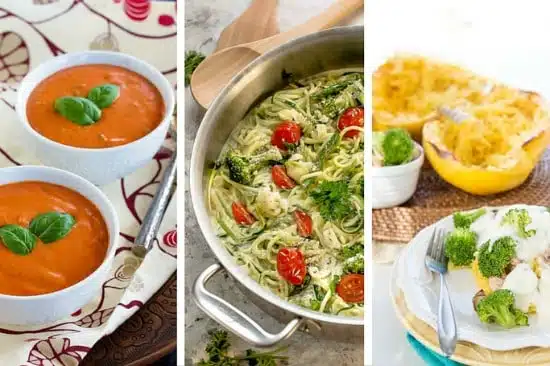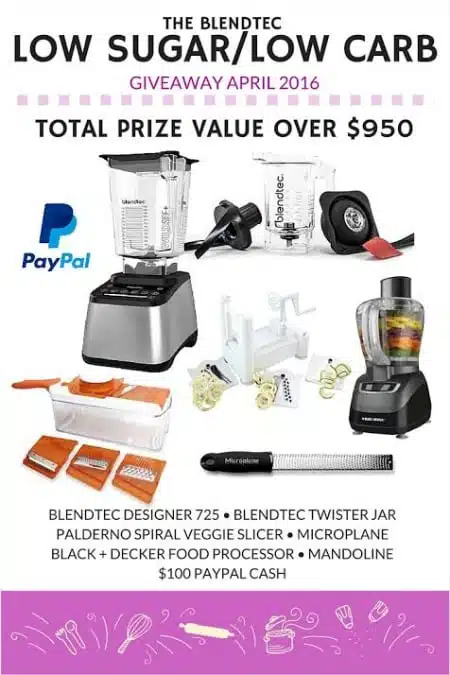 a Rafflecopter giveaway