MIRACLE WHIP Spicy Deviled Eggs
This post may contain affiliate links, meaning that I may receive a commission at no cost to you if you use a link provided. All opinions shared are my own. You can review my full disclosure policy here.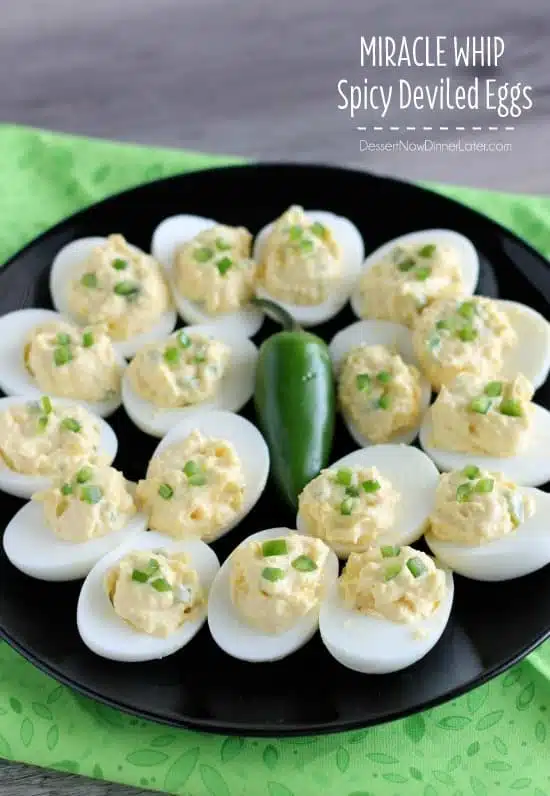 I received MIRACLE WHIP and compensation from Kraft Foods in order to write this post.
Easter is only a couple of days away and I know you are going to have a bunch of dyed Easter eggs, just waiting to be transformed into deviled eggs. Well, why not transform those Easter eggs from something ordinary to extraordinary by kicking them up with MIRACLE WHIP Dressing?!
You are going to love this spicy twist of classic deviled eggs with the unique, one-of-a-kind creamy blend of sweet and tangy MIRACLE WHIP. It's so simple and full of flavor. With this Spicy Deviled Eggs recipe (http://bit.ly/1i7SxpF), you'll have the perfect party snack sure to please even the toughest crowds, ready in just 15 minutes! Now I'm a classic deviled eggs kind of lady, but these were a nice switch from the usual, and I'm not typically a jalapeño fan.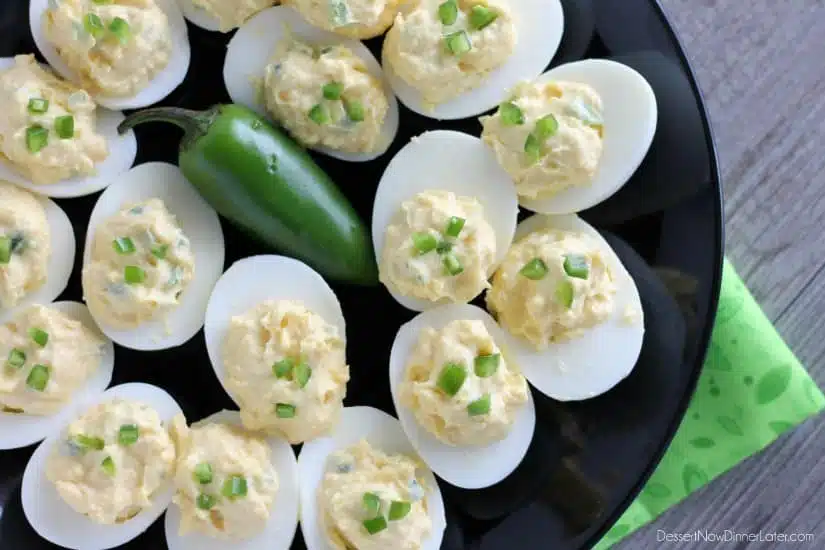 If you didn't see my post about my EASY PEEL Perfectly Boiled Eggs, you can also try these tips to ensure a great hard cooked egg:
Place eggs in single layer in saucepan; add enough water to completely cover eggs by at least 1 inch. Bring water to a boil; cover. Remove saucepan from heat; let stand 15 min. Drain eggs; immediately place in bowl of ice water. Let stand until completely cooled, changing water if necessary. Perfectly hard-cooked eggs will have a firm yellow center with no greenish tinge.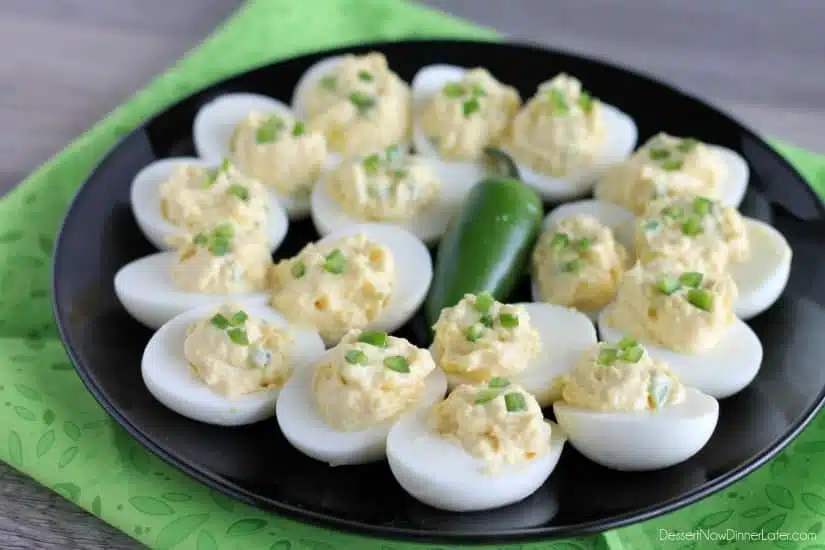 Want to know a little trick to filling your deviled eggs? Just fill a resealable sandwich bag full of the filling, zip it shut, cut off the corner and squeeze/pipe it into your egg white halves. So easy and keeps your hands clean! Enjoy!
Show 'em you're MIRACLE WHIP and #ProudofIt.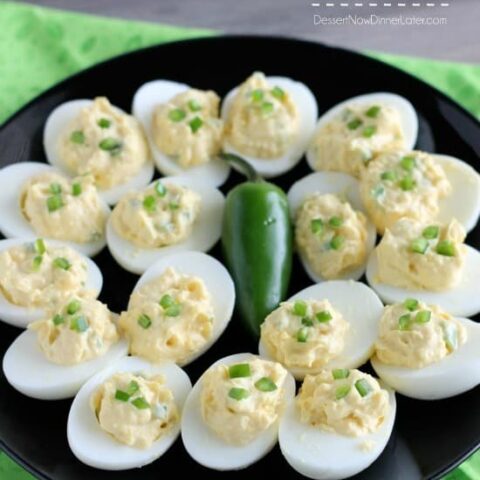 MIRACLE WHIP Spicy Deviled Eggs
Ingredients
12 hard-cooked eggs
2/3 cup MIRACLE WHIP Dressing
2 tsp GREY POUPON Dijon Mustard
1 jalapeño pepper, seeded & finely diced
Instructions
CUT eggs lengthwise in half. Remove yolks; place in medium bowl. Mash with fork.
ADD remaining ingredients; mix well.
SPOON into egg whites. Sprinkle with paprika. Garnish with additional jalapeno slices, if desired.
Nutrition Information:
Yield: 24
Amount Per Serving:
Unsaturated Fat: 0g