Spicy Honey Chicken
This post may contain affiliate links, meaning that I may receive a commission at no cost to you if you use a link provided. All opinions shared are my own. You can review my full disclosure policy here.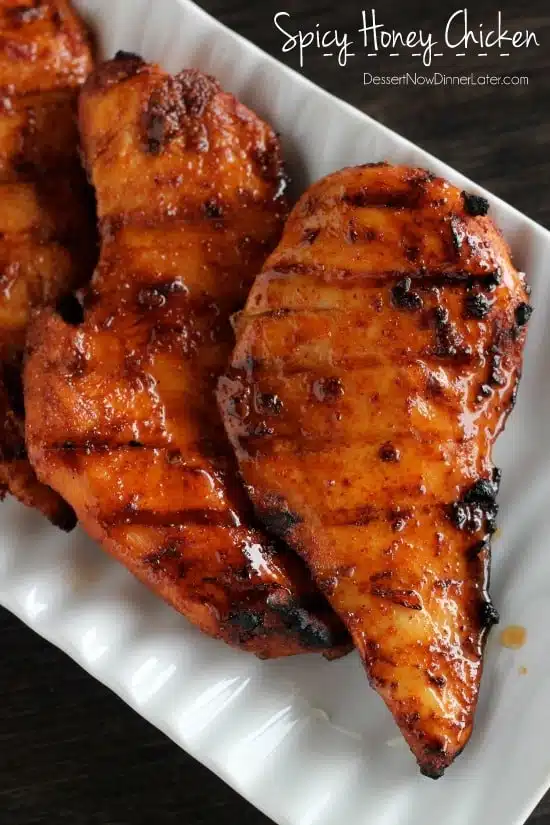 Grilling season has started up and we totally grill at least once a week until it gets cold again. So, we will most likely be trying new recipes and sharing them with you.
This one was the BOMB! It's got heat, so if you have little ones, maybe put some ranch to dip it in on the side of your child's plate. The honey does help cool it down a little bit, but it's a great "grown up" dinner idea.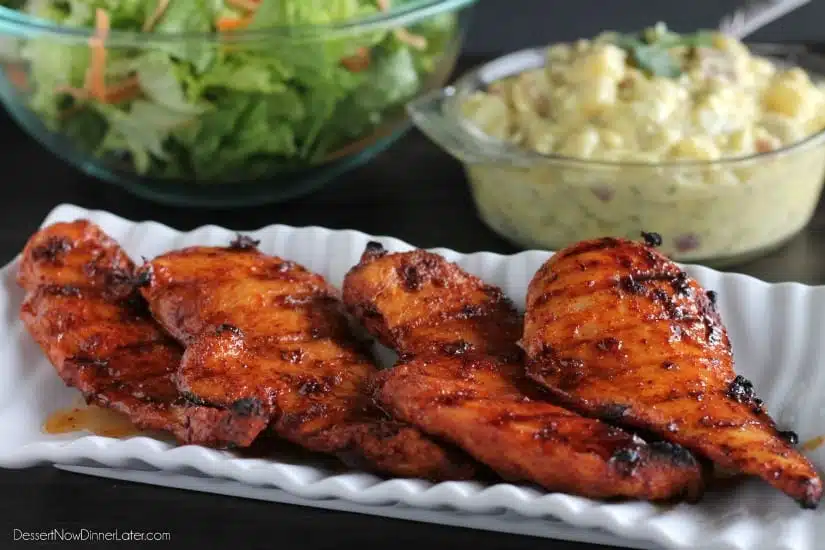 This Spicy Honey Chicken is marinaded in a southwest chipotle paste and then basted with a honey-vinegar mixture during the grilling process, for the perfect, crispy-sweet glaze!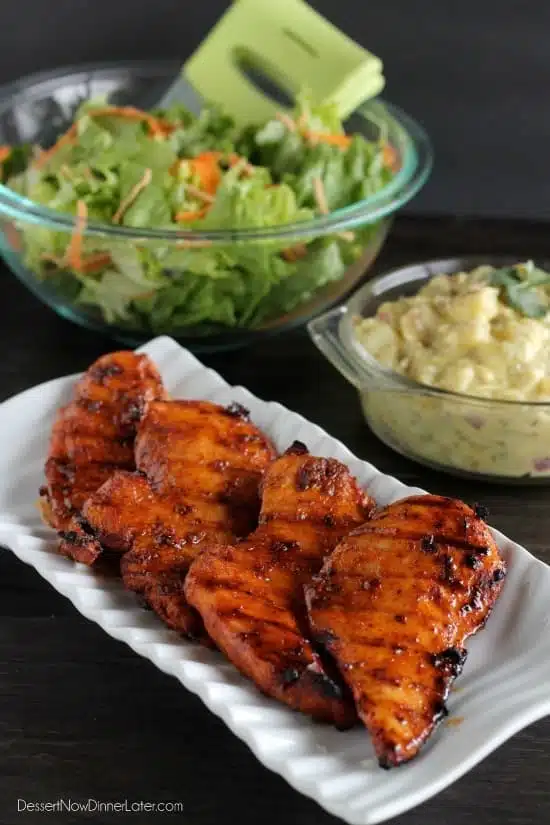 The original recipe uses chicken thighs, which are great to seal the moistness in, but if you know how to cook a chicken breast right, it works great for that as well! We loved these spicy-sweet caramelized chicken breasts and I hope you do too!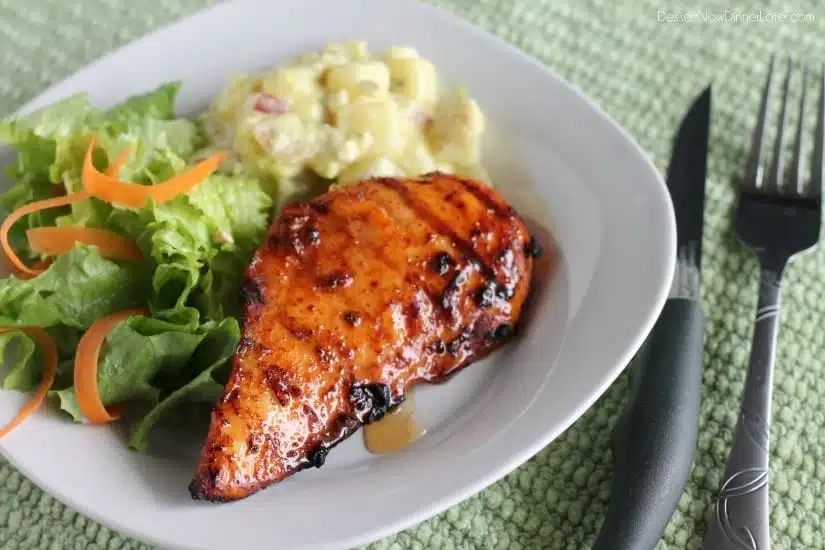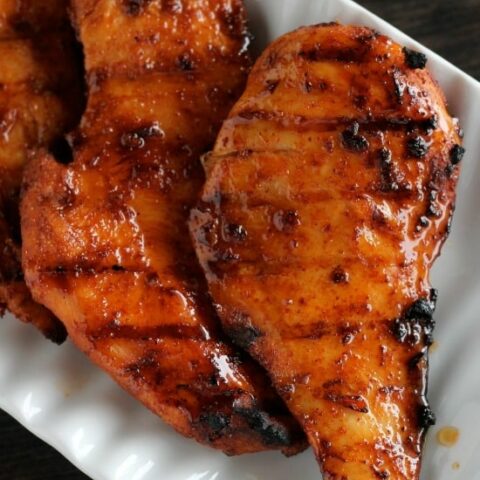 Spicy Honey Chicken
Ingredients
4 chicken breasts
1 Tbsp vegetable/canola oil
1 tsp garlic powder
2 tsp chili powder
1/2 tsp onion powder
1/2 tsp coriander
1 tsp kosher salt
1 tsp cumin
1 Tbsp pureed chipotle pepper with adobo sauce (I puree the whole can, scoop tablespoons into a ice cube tray, freeze the cubes, and put them in a baggie in the freezer to pull for recipes like these.)
1/2 cup Honey
1 Tbsp Cider Vinegar
Instructions
Combine the oil, garlic powder, chili powder, onion powder, coriander, salt, cumin, and chipotle puree in a gallon size zip-top bag. Squish until mixed well. Add the chicken, zip bag shut, and squish the bag around until all the chicken pieces are covered with the marinade. Refrigerate a minimum of 20 to 30 minutes.
Grill each chicken breast for 4 to 5 minutes per side on medium heat, or until the thickest part of the chicken breast reaches 165 degrees Fahrenheit.
While the chicken is grilling, warm the honey in the microwave so it's runny (15 seconds) and add the cider vinegar. Reserve 2 Tablespoons to drizzle on just before eating. Baste each side of the chicken breast right at the end of grilling. Enjoy!
Nutrition Information:
Yield: 4
Amount Per Serving:
Unsaturated Fat: 0g