Tropical Smoothie Bowl
This post may contain affiliate links, meaning that I may receive a commission at no cost to you if you use a link provided. All opinions shared are my own. You can review my full disclosure policy here.
This tropical smoothie bowl is perfect for when you want the flavors of a smoothie but don't necessarily want to drink your breakfast. And the flavors will take you right to the beach!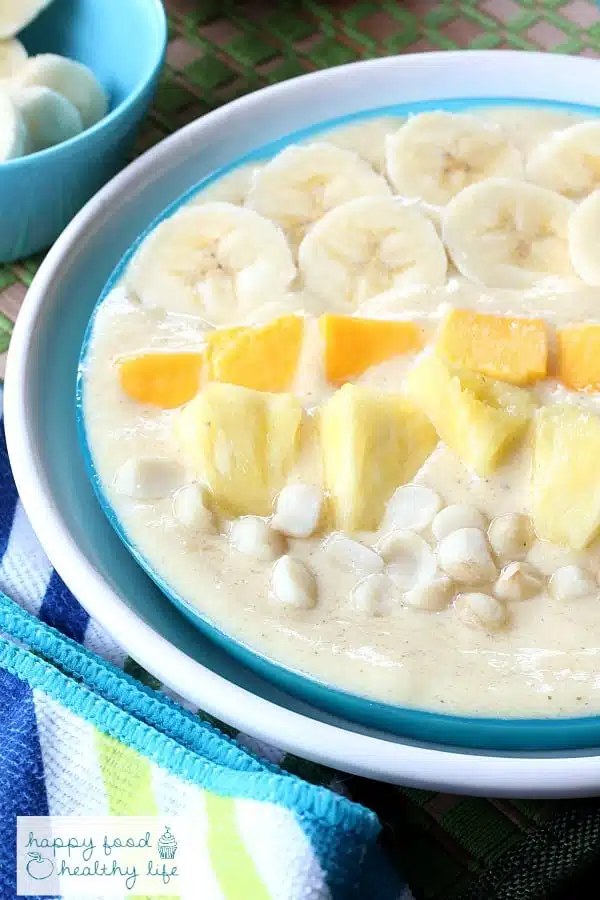 Hello there! I'm Holly! I blog over at Happy Food Healthy Life and would love to hang out with you over there too! Come check me out! I am so excited that Amber has allowed me to hang out with you guys today while she spends some quality time snuggling with her new little babe. Who am I kidding – she's probably up to her ears in laundry, feedings, and diapers. And because of that, I wanted to share a recipe that's quick, easy, healthy, and full of nutrients. Things all new moms are on the hunt for.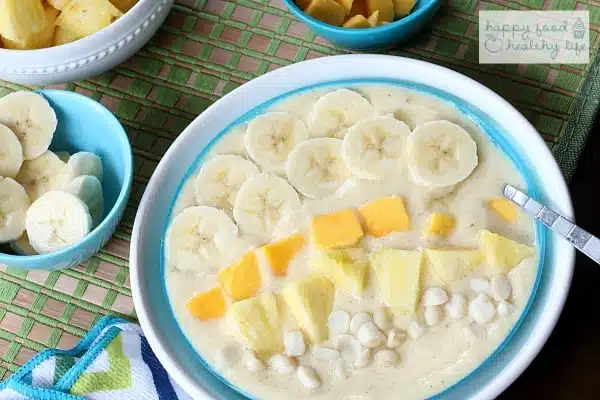 So I love smoothies. A LOT! Not a day goes by that I'm not throwing a bunch of frozen fruit together in my Blendtec as I'm about to rush out the door. Smoothies are a perfect way for me to get all my fruit servings in, as well as some veggies too! I especially love my Ruby Red Smoothie I posted on my blog last year, and my Green Goddess is a close second. Here's the thing though. I really get sick of drinking my breakfast sometimes. And that is why I'm in LOVE with the new craze of Smoothie Bowls! Have you seen them?
On the weekends when I'm not rushing to get out the door in the morning and actually have time to sit down and eat, I like to whip one of these beauties up. It's essentially a smoothie that you can eat with a spoon. Top it with fruits, nuts, and seeds for some crunch, and you are set!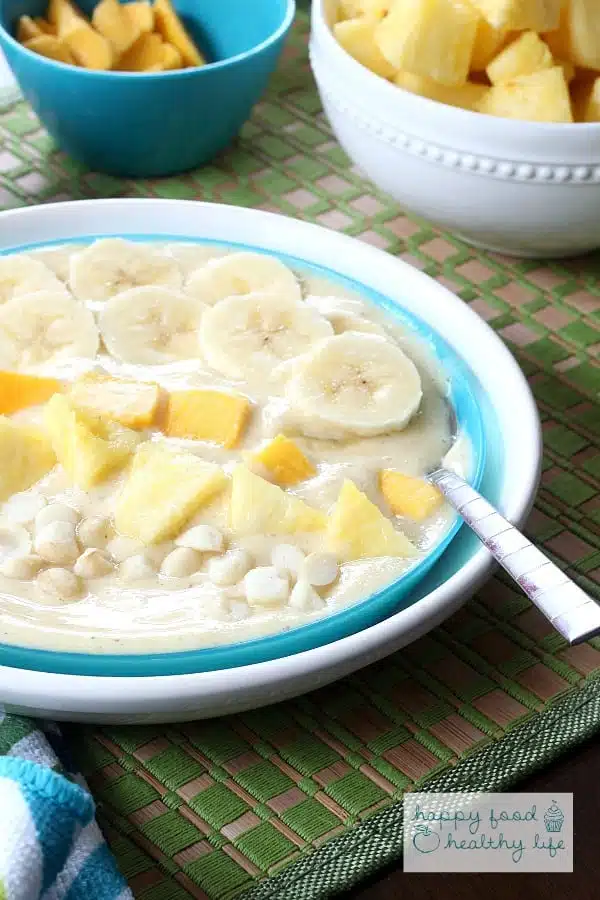 This tropical smoothie bowl has some of my favorite flavors all in one. Pineapples and macadamia nuts! I've never been to Hawaii, but I'd imagine it would taste a whole lot like this bowl of sunshine.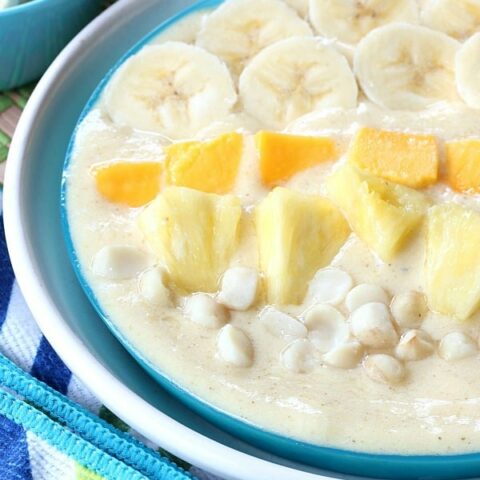 Tropical Smoothie Bowl
Ingredients
1 scoop vanilla protein powder
1 Tablespoon chia seeds
1 Tablespoon ground flax seeds
1/2 cup water
1 banana frozen, plus about 1 room temperature banana for topping
3/4 cup pineapple diced, plus more for topping
1 orange
1 cup mango chunks frozen, leaving a few extra for topping
1/4 cup macadamia nuts for topping
1 to 2 cups of ice
Instructions
In a high speed blender, combine the protein powder, chia & flax seeds, banana, pineapple, orange, mango, and water, leaving the extra fruits for topping aside. You want to be sure your smoothie is thick enough to eat with a spoon. Adding more ice and using frozen fruits will make for a thick smoothie.
Once blended, place in a shallow bowl and top with the fruits and nuts you have set aside. Eat immediately.
Nutrition Information:
Yield: 2
Amount Per Serving:
Unsaturated Fat: 0g
If you're looking for more healthy snacks, be sure to grab a copy of my FREE E-BOOK: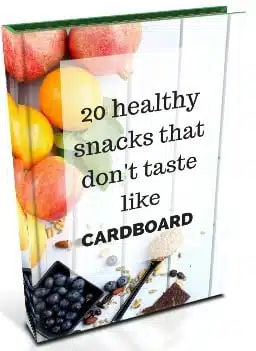 Or try these other smoothies: