Caramel Apple Cider Cookies
This post may contain affiliate links, meaning that I may receive a commission at no cost to you if you use a link provided. All opinions shared are my own. You can review my full disclosure policy here.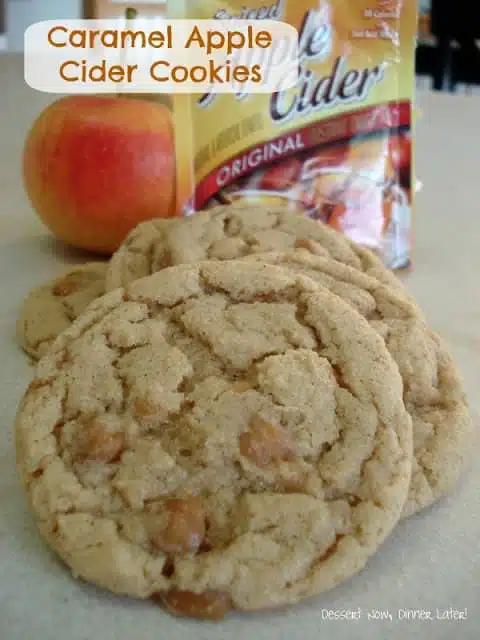 When the weather starts to cool down & I feel fall on it's way I get a hankering for baking.
Two of my many favorite fall flavors are caramel & apples. I actually heard of this recipe a year ago, & looked it up just so I could try it.
I am in love with these cookies. I slightly altered the recipe, but wow! If you are looking for a cookie that tastes like apple cider & caramel, these are fantastic!
One of my friends even said it tastes a lot like apple crisp too, so either way, you get that yummy apple fall flavor.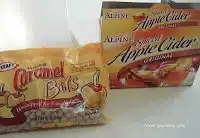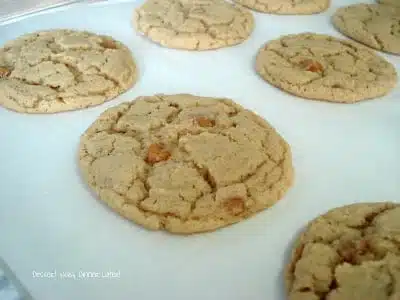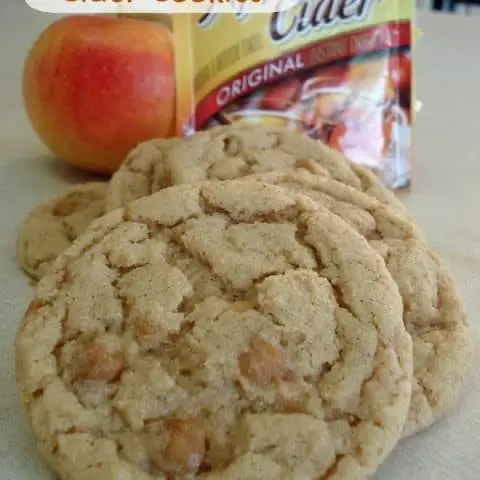 Caramel Apple Cider Cookies
Ingredients
1 1/2 cups all-purpose flour
1/2 tsp baking soda
1/4 tsp baking powder
1/2 tsp ground cinnamon
1/4 tsp salt
1/2 cup (1 stick) butter, room temperature
1/2 cup sugar
5 packets, or half of a 7.4oz box Alpine Spiced Apple Cider Instant Original Drink Mix (NOT sugar free- found near the hot chocolate/coffee aisle)
1 medium egg
1/2 tsp vanilla
1 cup Kraft Caramel Bits
Instructions
Preheat oven to 350*F. In a small bowl, combine flour, baking soda, baking powder, cinnamon, & salt. Set aside.
In a stand mixer cream butter, sugar, & apple cider packets. Add egg & vanilla & mix thoroughly. Scrape bowl.
Gradually add dry ingredients until combined. Add caramel bits last, just until incorporated.
Using a cookie scoop or tablespoon, scoop balls of cookie dough & place on a PARCHMENT lined baking sheet. (Best for the caramel to not stick.)
Bake for 12 minutes, do not over-bake.
Recipe altered from Studio5