This is the BEST Chocolate Cream Cheese Frosting! Silky smooth and creamy, yet thick and sturdy enough for piping on cakes or cupcakes. It's super easy to make and not too sweet.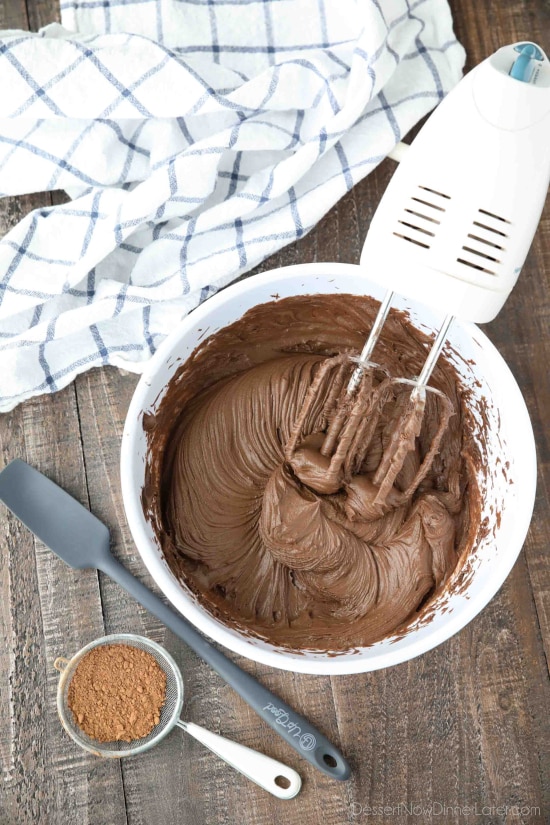 I've gotten many requests for a chocolate version of my BEST cream cheese frosting recipe, so I'm very happy to share this chocolate cream cheese frosting recipe today.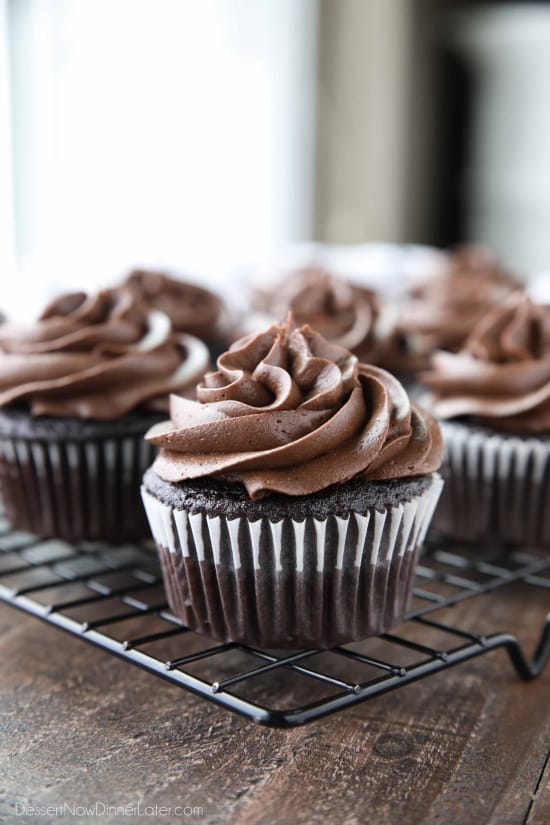 CHOCOLATE CREAM CHEESE FROSTING
My recipe for regular cream cheese frosting uses a good amount of butter and way less powdered sugar than most recipes, which keeps it from going soft and stringy.
To make chocolate cream cheese frosting, I simply added unsweetened cocoa powder and just one more cup of powdered sugar from my original cream cheese frosting recipe. Still less sugar than most other recipes, but perfectly sweet. It's rich and chocolatey, but still has that tang we all know and love from the cream cheese.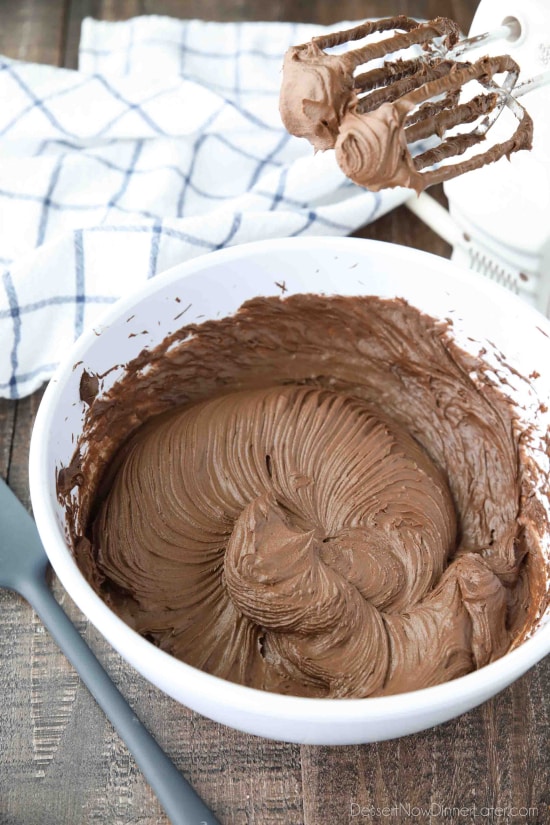 You'll definitely want to sift your cocoa and powdered sugar for this chocolate cream cheese frosting so there are no obvious clumps. This will also help ensure a smooth, velvety texture.
I recommend these large round sifters that I used in bakeries to make sifting quick and easy. TIP: Sift ingredients onto a piece of parchment paper. Then bring both ends together to create an easy pour spout to empty the contents.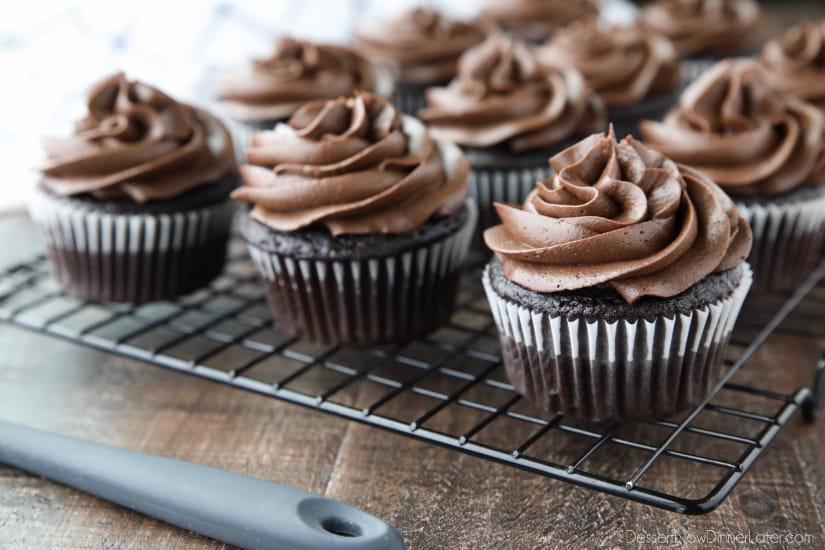 If buttercream is too sweet for you, then give this chocolate cream cheese frosting a try. I think you'll be pleasantly surprised. It goes great on my Chocolate Cupcakes. I'm thinking it would also be really good on my Chocolate Zucchini Cake. Yum!