Coconut Key Lime Popsicles
This post may contain affiliate links, meaning that I may receive a commission at no cost to you if you use a link provided. All opinions shared are my own. You can review my full disclosure policy here.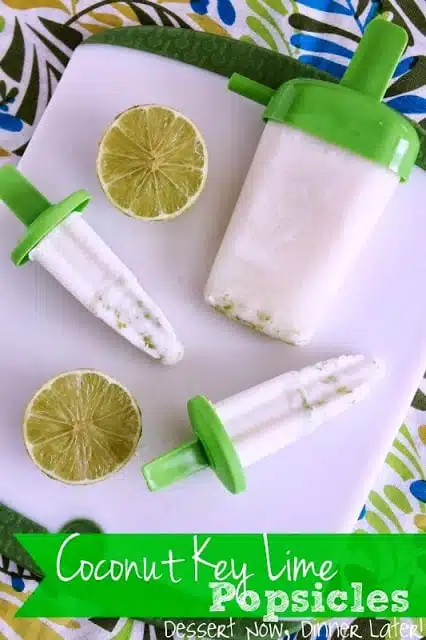 Here I go again with my lime addiction, which might actually be considered a lime AND coconut addiction because I do a lot of coconut recipes as well (think Frozen Coconut Limeade or my Coconut Cream Fruit Dip.) I realized I hadn't made any popsicles yet this summer, which is sad, I know, but we do have two boxes of otter pops that we are slowly sifting through.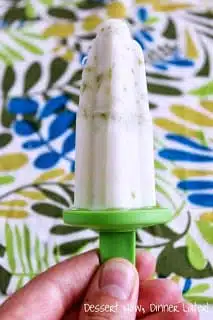 Anyway, I wanted to use up some key lime juice I had in the fridge & I had a can of coconut milk in my pantry & thought, "I want to make a coconut key lime popsicle," so here it is! I loved them! Super refreshing & so easy!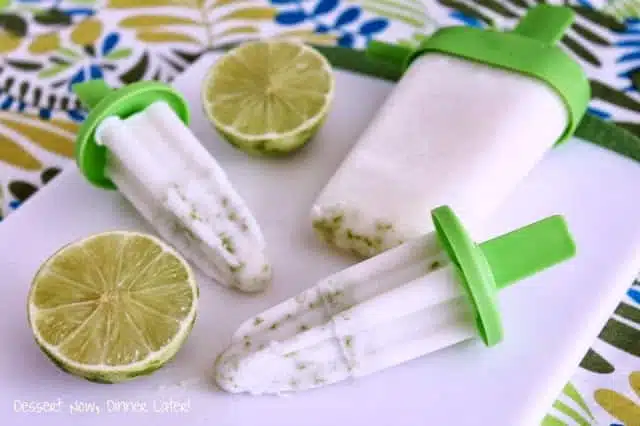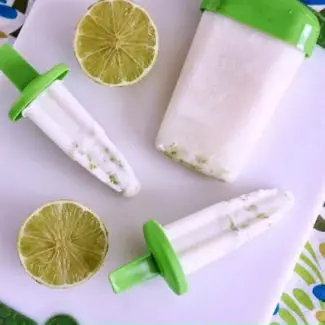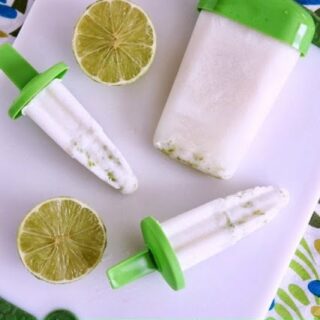 Coconut Key Lime Popsicles
Ingredients
1/3 cup sugar
1/3 cup water
1 (13.5oz) can whole fat coconut milk
6 Tbsp key lime juice (I used Nellie & Joe's Famous Key West Lime Juice)
Zest of 1-2 limes
Instructions
Heat sugar & water in the microwave for 1 minute or until sugar dissolves. This is creating a simple syrup (equals ½ cup simple syrup.)
In a bowl, combine coconut milk, key lime juice, lime zest & simple syrup.
Pour into popsicle molds & freeze for 6-8 hours.
Nutrition Information:
Yield: 16
Amount Per Serving:
Unsaturated Fat: 0g