Cranberry Pecan Cheese Ball + Video
This post may contain affiliate links, meaning that I may receive a commission at no cost to you if you use a link provided. All opinions shared are my own. You can review my full disclosure policy here.
This Cranberry Pecan Cheese Ball is a festive appetizer for Thanksgiving, Christmas, or New Year's Eve! So easy to make, and tastes great!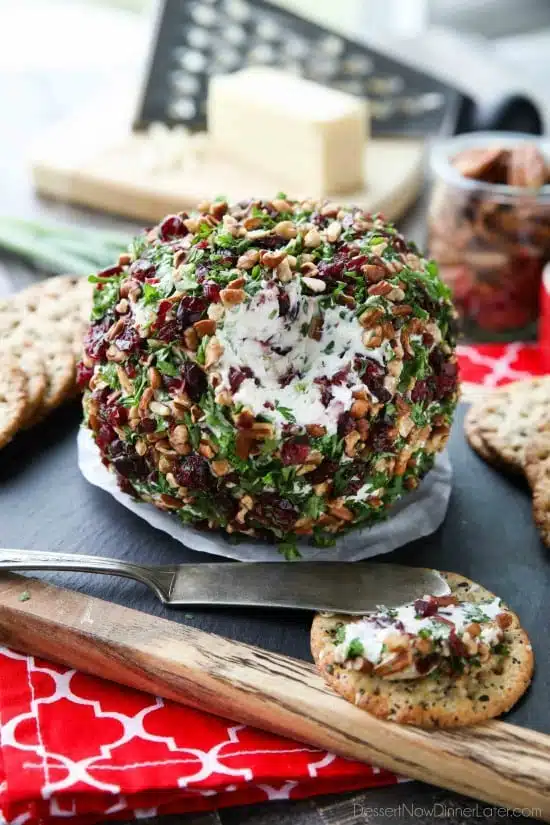 One of the best, and easiest, holiday appetizers I can think of is a cheese ball. Everybody loves a cheese ball and crackers! This Cranberry Pecan Cheese Ball has a good mix of sweet and savory notes and couldn't be easier to make.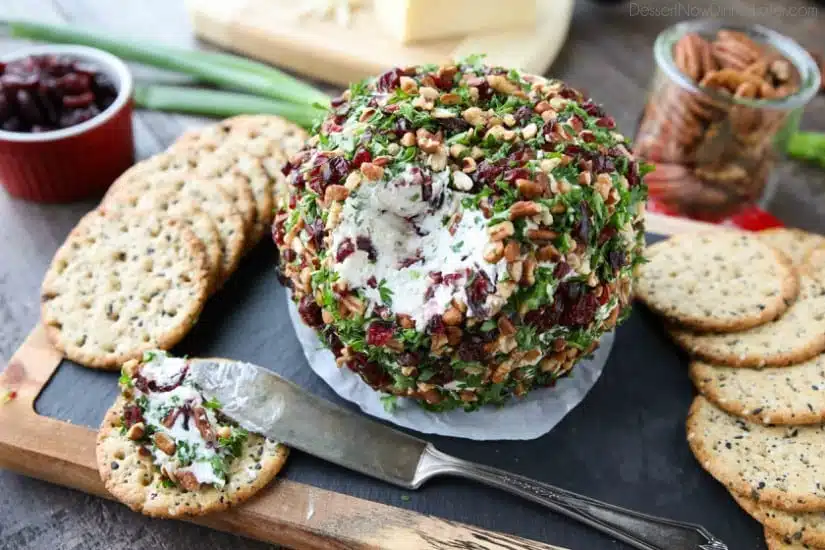 Cream cheese, green onions, dried cranberries, and sharp white cheddar cheese are all rolled up into one tasty appetizer. The outside is decorated with pecans, parsley, and more dried cranberries. It gives it a gorgeous and festive presentation. I brought this to a "Friends-giving" dinner and had several ladies comment on how beautiful and delicious it was.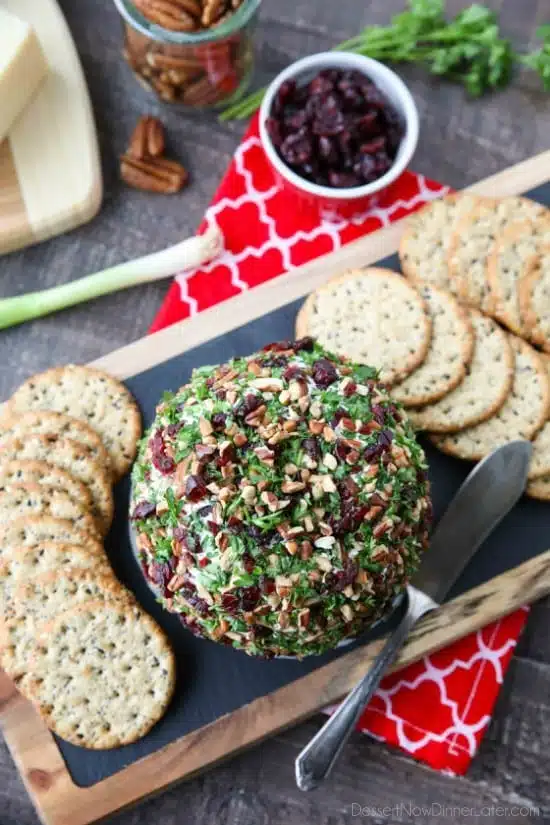 You can literally whip up this cranberry pecan cheese ball in about 10 minutes and take it with you to your holiday party. Or you can make it ahead of time. The flavors will marry even better the next day.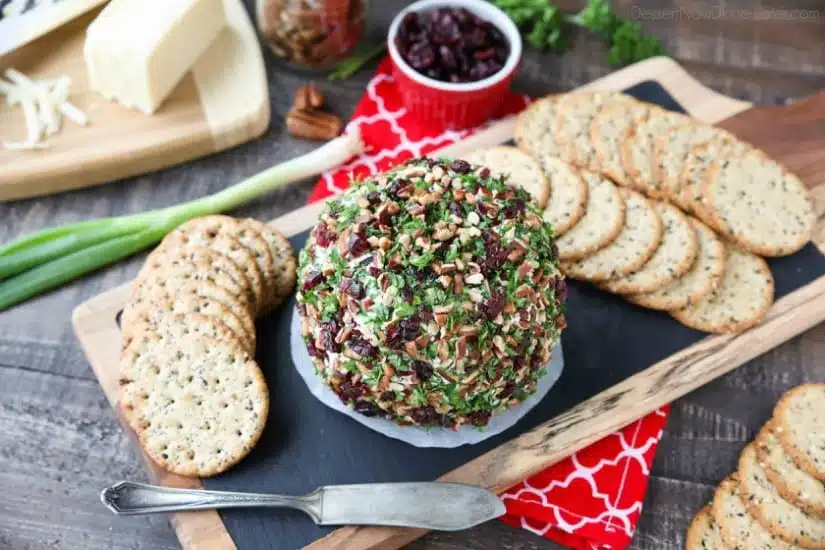 My family will pretty much snack on a cheese ball and crackers all day long until the big holiday meal is ready. And we always have a cheese ball on New Year's Eve. It's a staple for us! I hope you love this recipe as much as we did. My son is already asking me to make it again!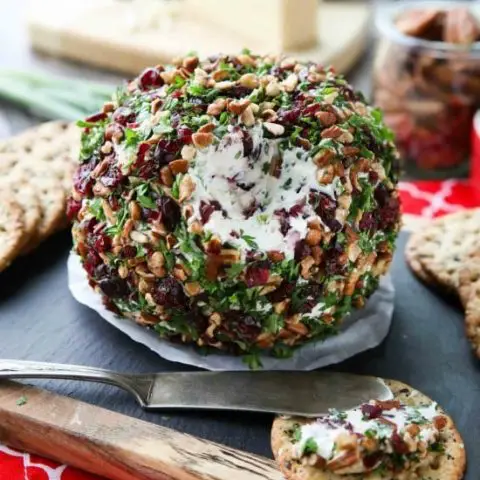 Cranberry Pecan Cheese Ball
Prep Time: 10 minutes
Total Time: 10 minutes
Yield: 16 servings
Ingredients
2 (8oz) packages cream cheese, cold
1 cup dried cranberries, chopped (for better distribution)
1/2 cup (3 to 4) sliced green onions
1 cup (4oz) shredded white cheddar cheese
Coating:
1/3 cup pecans, chopped
1/3 cup dried cranberries, chopped
1/3 cup parsley, chopped (or sliced green onions)
Instructions
Using an electric mixer with the paddle attachment, beat the cream cheese with the dried cranberries and green onions. Add the shredded white cheddar cheese and mix until incorporated.
Scrape mixture out onto a large piece of plastic wrap. Use the plastic wrap to shape the cream cheese mixture into a ball or log.
Combine coating ingredients onto a large plate. Roll the ball into the coating ingredients until covered completely. Serve immediately with crackers or refrigerate several hours to overnight for more flavor. Store in the refrigerator.
Notes
- Chopping the cranberries distributes them better and releases more flavor in the cheese ball. I highly recommend.
*Recipe altered from Real Housemoms
Nutrition Information:
Yield: 16
Amount Per Serving:
Unsaturated Fat: 0g