Garlic Cheese Biscuits
This post may contain affiliate links, meaning that I may receive a commission at no cost to you if you use a link provided. All opinions shared are my own. You can review my full disclosure policy here.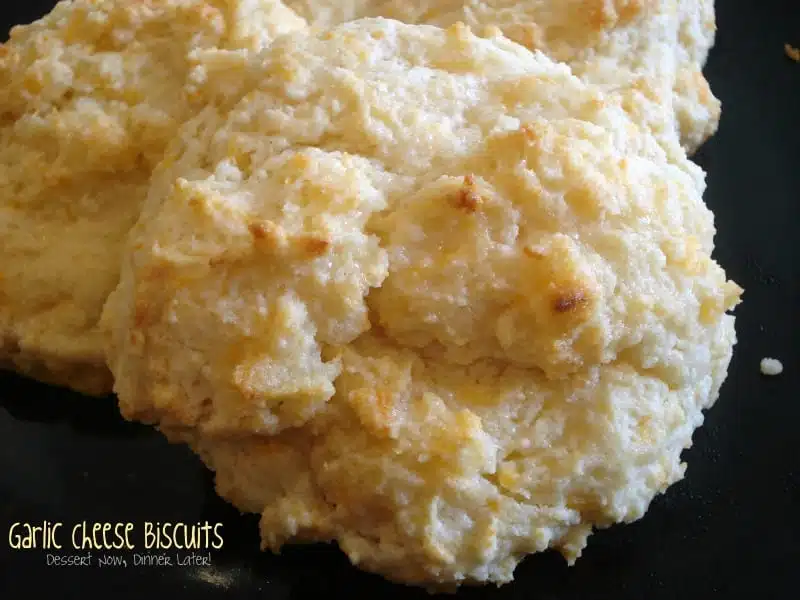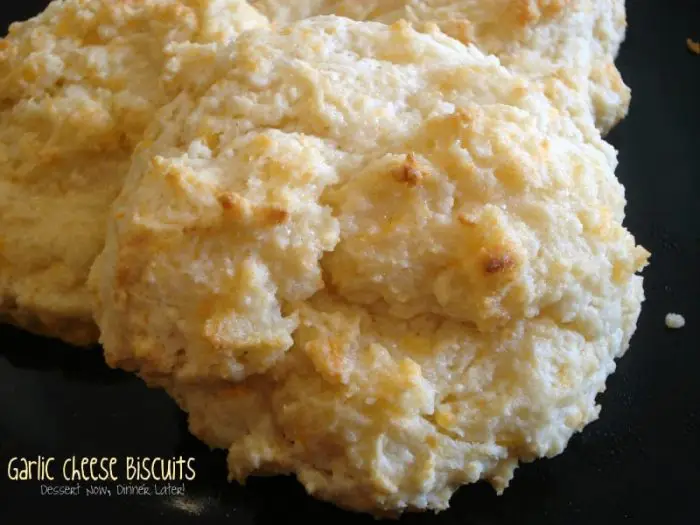 I LOVE garlic cheese biscuits. They are one of the most pleasurable things in this world that have nothing to do with chocolate. Crispy crusty outside; soft, tender inside. Cheesy, garlicky, buttery goodenss!!! You really need to make these now!
When I was in a senior in high school I would go to the technical college every other day for Culinary Arts. It was a good opportunity for me to try out what I thought I wanted to do for the rest of my life before going to a more pristine college.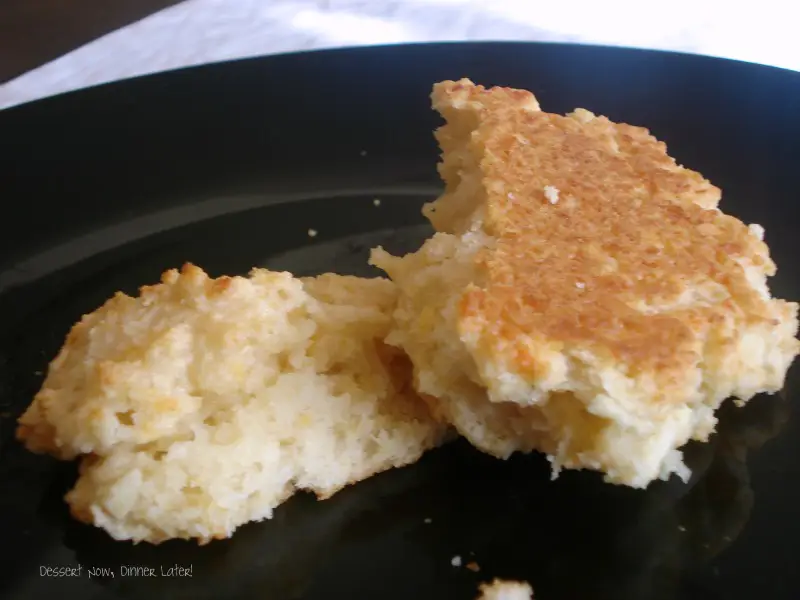 At the technical college, the culinary students were the cooks for the school cafeteria. I was allowed to make what I wanted every now & then to sell out in our bakery case. The first time I made these for the case they were a huge hit. We had customers requesting them almost daily for a while, so even if I hadn't planned on baking them for that day, I would sometimes be rushing in the back to whip up a fresh batch. They are so fast & easy. SO. DARN. GOOD!
These biscuits remind me of the biscuits at Red Lobster, & since I am not a huge seafood fan, I rarely go there, but I don't need to because mine are just as good at home.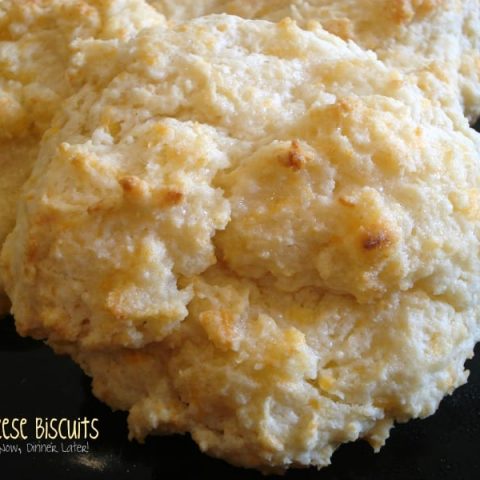 Garlic Cheese Biscuits
Ingredients
Biscuit:
1 cup all purpose flour
1 Tbsp sugar
2 tsp baking powder
1/4 tsp salt
3/4 tsp garlic powder
3/4 cup grated cheddar cheese, or colby jack
1/3 cup butter
1/2 cup milk
Butter Topping:
2 Tbsp butter, melted
1/2 tsp garlic powder
1/2 tsp salt
Instructions
Combine, flour, sugar, baking powder, salt, garlic powder & cheese in a bowl. Cut in butter with a pastry blender as you would for pie dough.
Add milk all at once & stir gently until just incorporated. The dough should be very soft & sticky, but still hold together. With a large spoon, drop dough onto a lightly greased baking sheet.
Bake at 400*F for 15-20 minutes or until lightly brown on top.
Combine ingredients for the butter topping & brush the tops of the freshly baked biscuits. Enjoy!