Glamping with Camp Chef
This post may contain affiliate links, meaning that I may receive a commission at no cost to you if you use a link provided. All opinions shared are my own. You can review my full disclosure policy here.
*This is a sponsored post on behalf of Camp Chef. All thoughts and opinions are my own.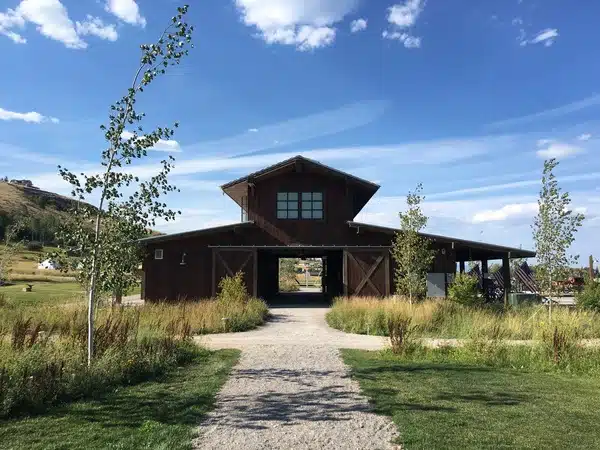 I hope you've noticed the fun camping recipes that I've made over the summer. I shared how to make a 3-ingredient camping dessert called Woof 'Ems, some super easy Hot Ham & Pineapple Campfire Sandwiches, and a de-licious tin foil dinner of Southwestern Chicken Packets. All of these can be made at home with a grill as well, which is how I did it because summer was crazy, and we didn't originally make any plans to go camping.
However, near the end of June I was contacted by Camp Chef (If you've ever camped, you've probably heard of their products!) to join them for a blogger retreat in mid-August, so of course I said, "Yes!" Now that I'm back, I'm PUMPED to tell you about my life-changing experience with cooking outdoors! If you love kitchen tools, just imagine all of the outdoor equipment you are missing out on!
The Location: Conestoga Ranch, Garden City (Bear Lake), Utah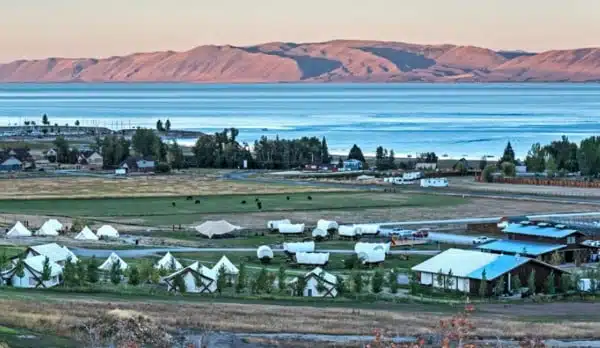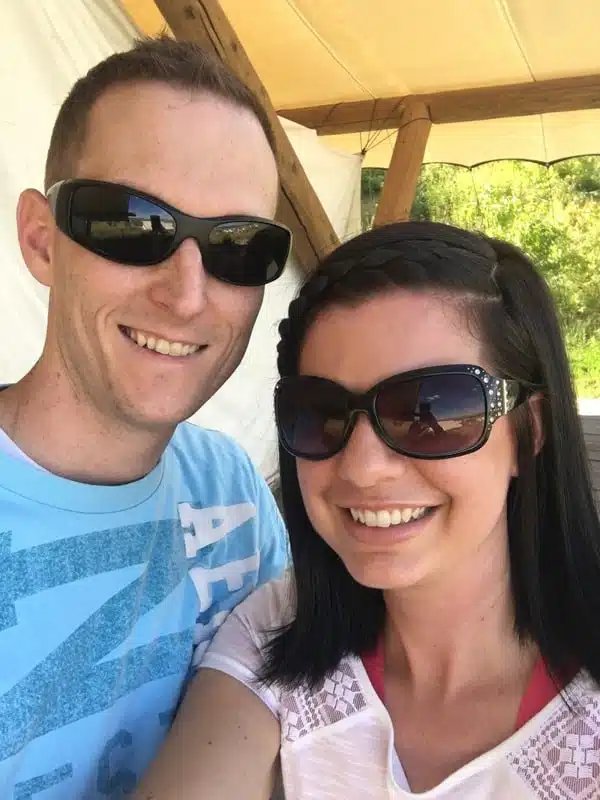 I got to take my husband on this trip, which was pretty dang exciting. This is our first trip without kids, since we starting having kids 7 years ago. We were stoked! We stayed at this "GLAMPING" resort near Bear Lake Utah, called Conestoga Ranch (discount code coming up!). I'll admit … when I camp, I like to have a flushing toilet at minimum. Showers are definitely a plus, but if there aren't showers I only last about 3 days, haha.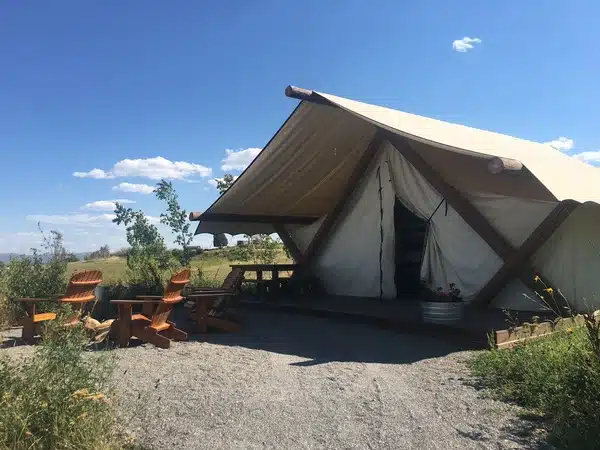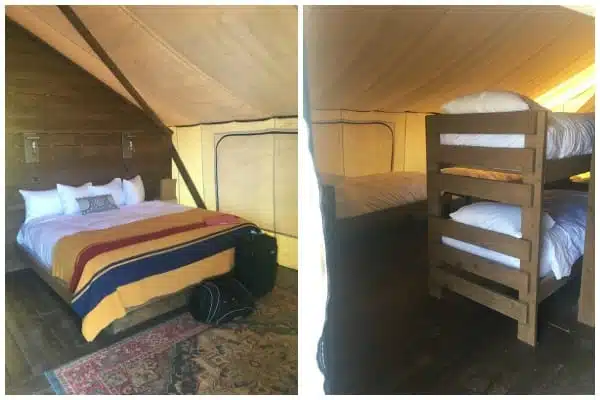 Well, Conestoga Ranch is camping — in style! You know, glamorously camping — "glamping." The canvas tent we stayed in could hold up to 8 people! 1 KING size bed, two bunk bed sets, and two extra twin beds. Even the wagons can hold up to 6 people, and there are nice bathrooms and showers in the barn (1st picture) for those camping in a wagon.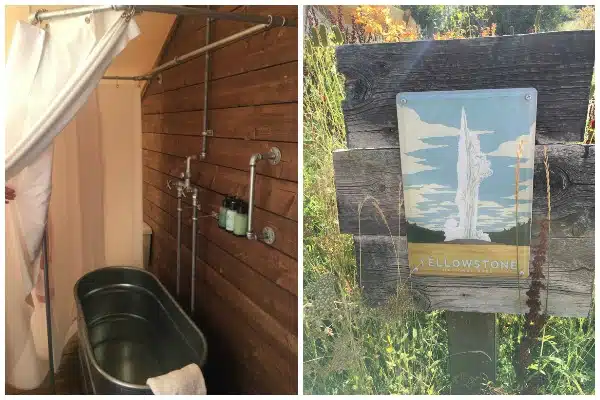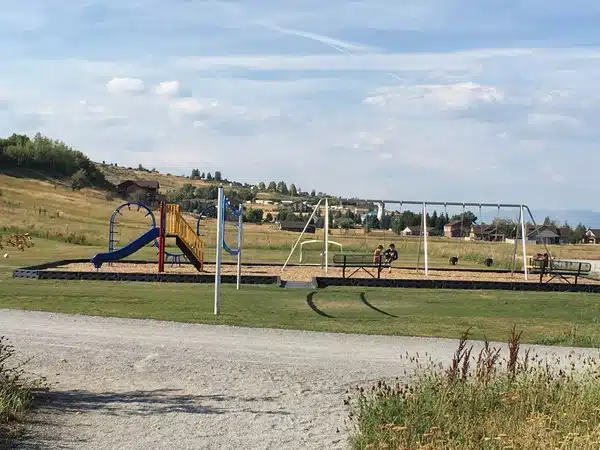 Equipped with a sink, shower, toilet, electricity & wi-fi, we were all set to enjoy the outdoors comfortably. Each tent or wagon had a fun name plaque as well so you didn't forget which one was yours. Around camp there is a playground, volleyball net, soccer field, "animals" to lasso, bean bag toss, ping-pong, air hockey, bikes to rent, and so much more! It makes staying there extra fun. They also have an on-site restaurant if you want to buy your meals, and each campsite comes with complimentary firewood and s'mores for you to enjoy.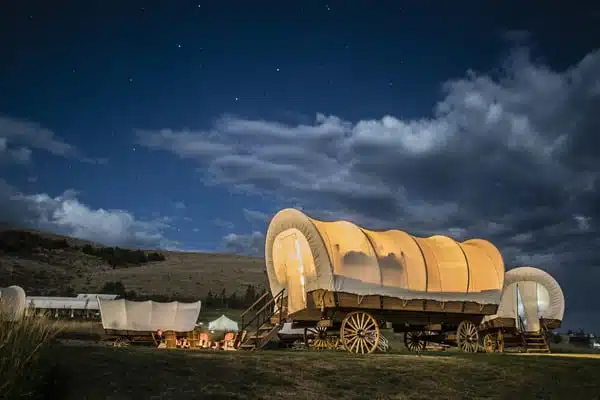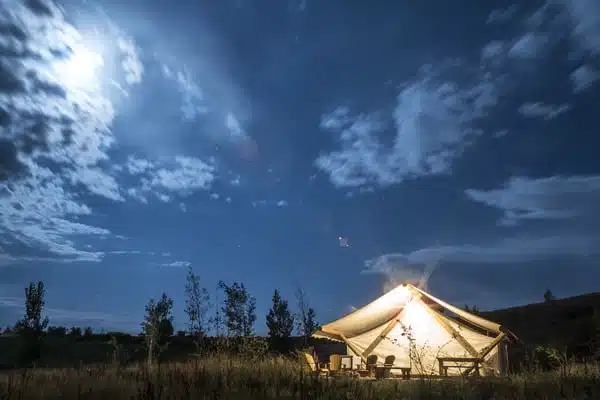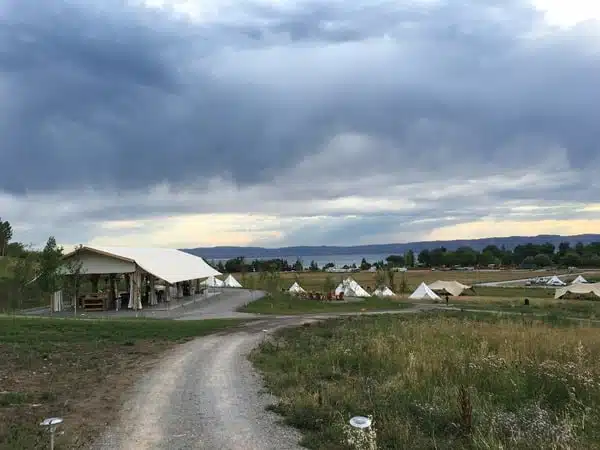 Conestoga Ranch is heaven on a hill with a gorgeous view of the stars at night and the beautiful blue lake during the day.
The Bloggers – Meet Erica, Mel, Natasha, and me!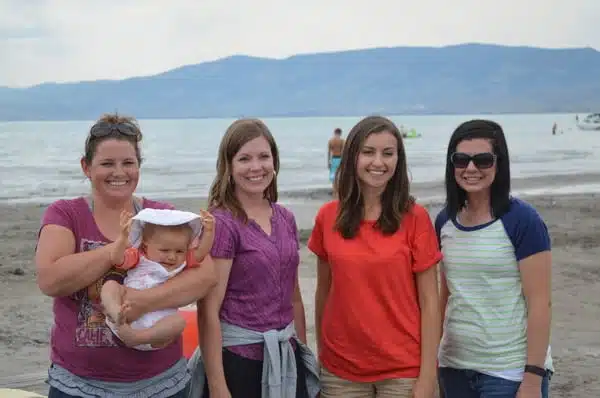 There were only 4 bloggers at the retreat. Erica from FavFamilyRecipes.com, Mel from MelsKitchenCafe.com, Natasha from NatashasKitchen.com, and me! I love when bloggers get together because we understand each other like no one else can. It's like a sisterhood without even knowing each other. These girls were fabulous and they all drove like 4-5 hours from Idaho to come. I'm only an hour away from Conestoga Ranch in Utah, which means I will most likely be back, and soon!
The Host: Camp Chef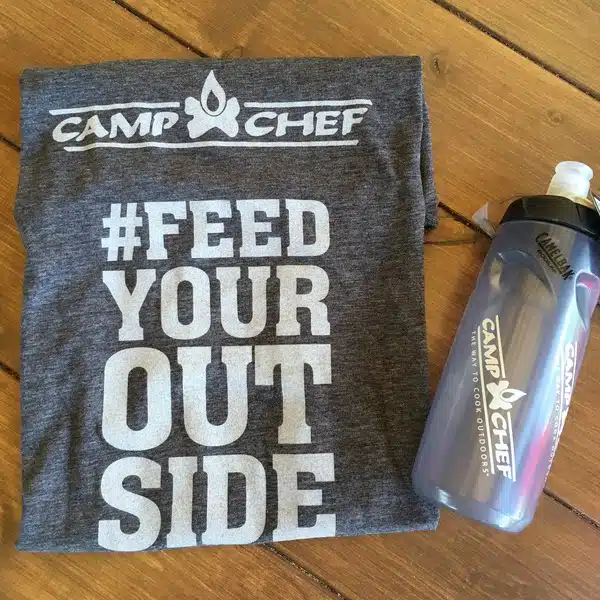 I cannot say enough good things about my experience with the people from Camp Chef. They made us feel like family and spoiled us rotten. Not only did we sleep in style, but we explored, cooked, and ate our faces off the whole time. It was like being on a cruise, but camping style. I used to feel like cooking outdoors while camping was kind of tricky and only for special recipes, but it's totally not! You can literally cook anything outdoors, easily! Let me show you some of the equipment. Now, if you are anything like I was, you think: Camp Chef = Camping Stoves. That's true, but they have SO MUCH MORE than just stoves!
If you're going traditional coal-style to cook your food, they have dutch ovens, briquette starters, and camp tables for those. Pictured below: 3/4-Quart Mini Dutch Ovens and Camp Table with Legs. We made apple and strawberry crisp in those.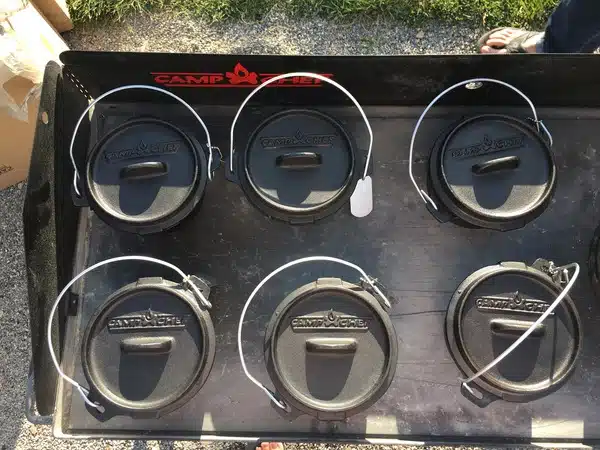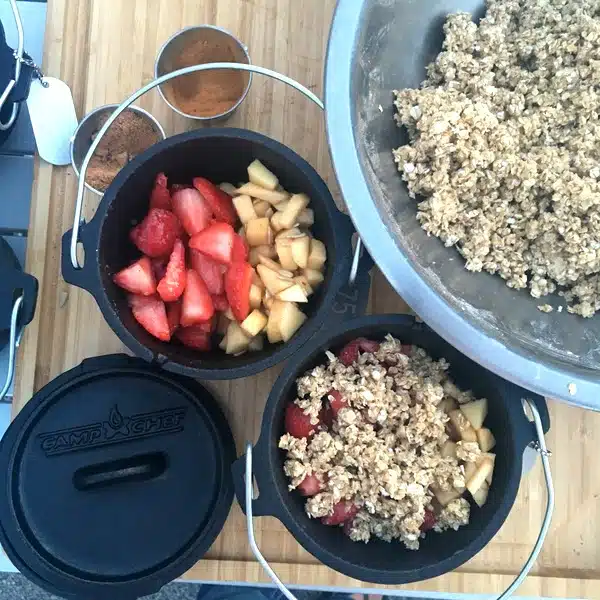 This Sherpa Table & Organizer makes storing and prepping food a breeze! It's super handy!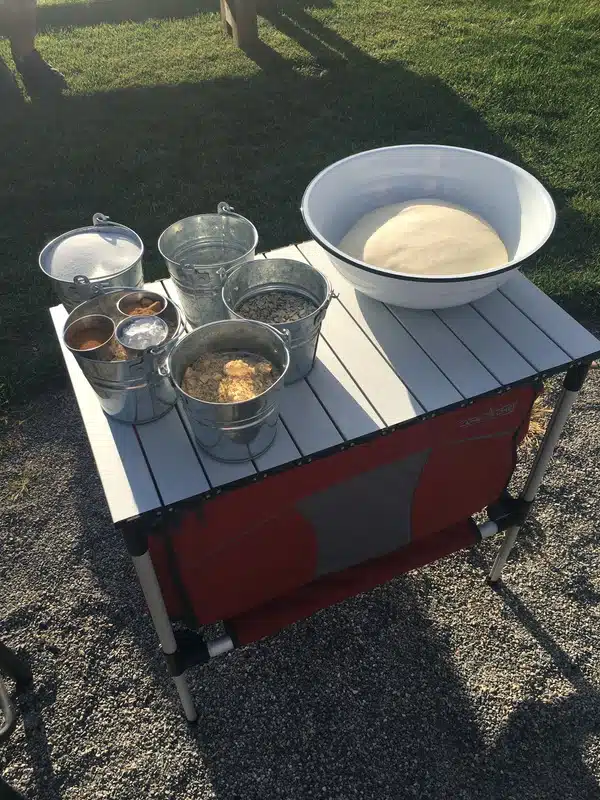 This Mesa Aluminum Camp Table is so compact and nice and sturdy for prepping a meal worth eating outdoors. Camp Chef also has cutting boards, knifes, hot mitts, pie irons, and more!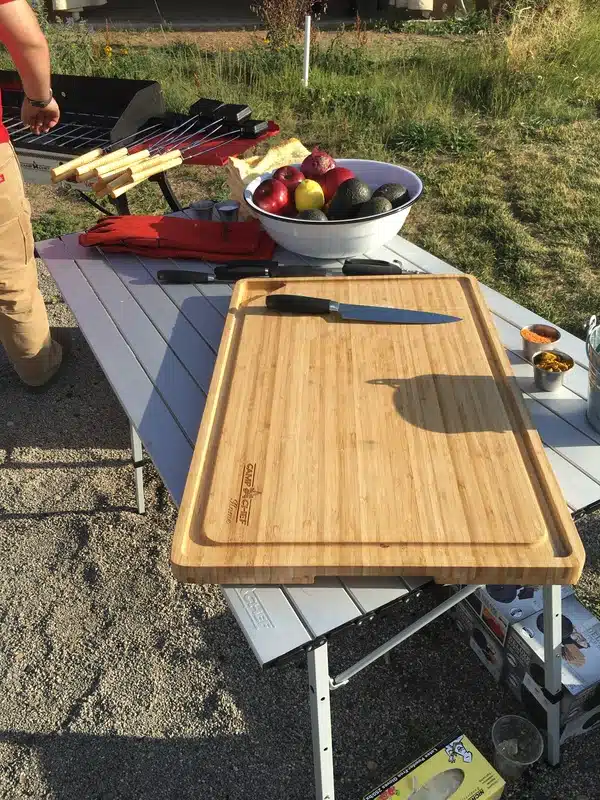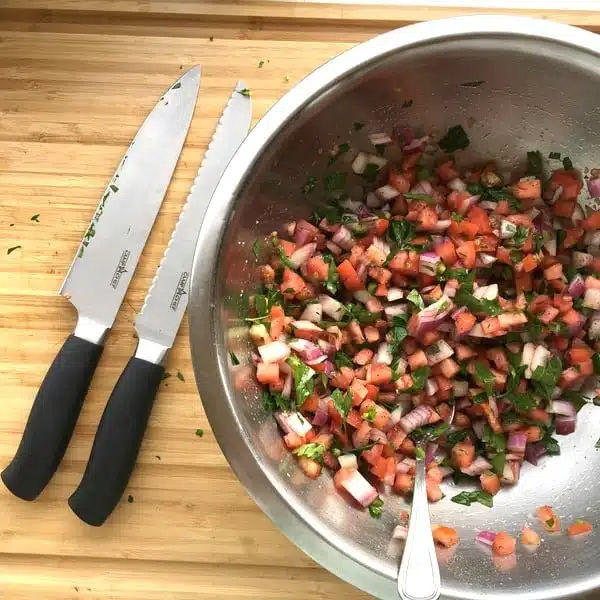 The Pro90x Deluxe Three-Burner Stove is coming out in Spring 2017 and we totally got to see and use the production sample first hand at the retreat. This is my dream stove! You can throw a flat top over the burners and cook pancakes, or you can use it as is with the burners. The side tables are great to hold things, and it travels well. Also check out the hand held Pie Irons! They come in single square and dual squares. We used these for bread and burgers. I want to buy those right now!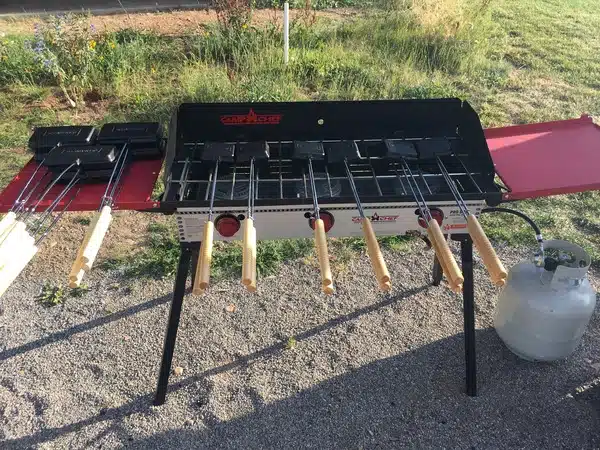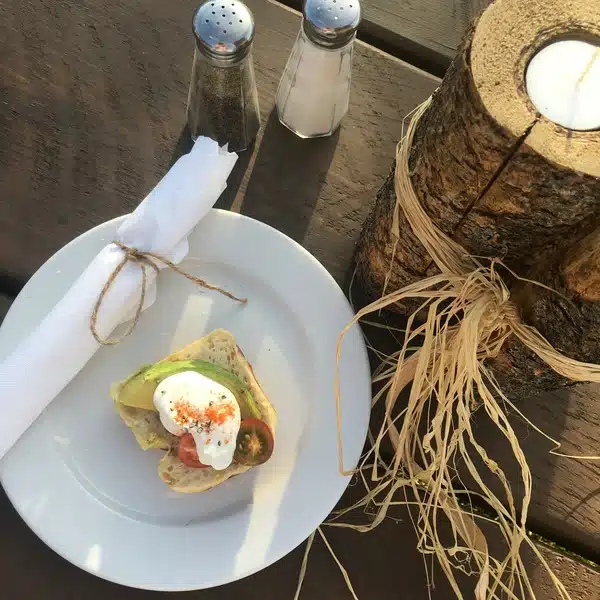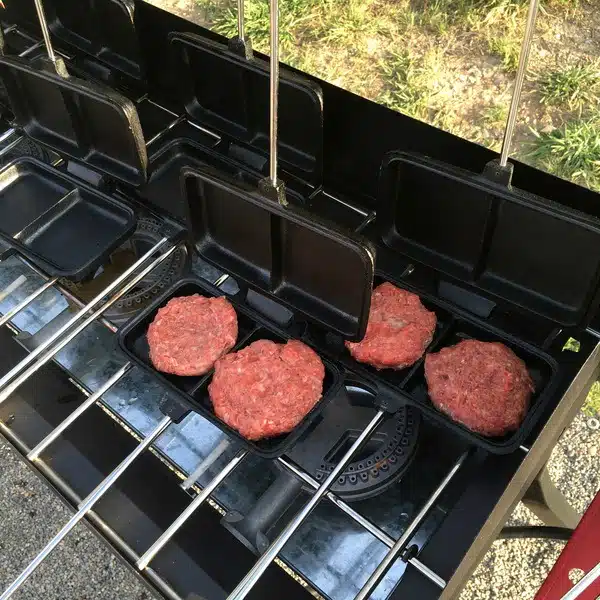 The Deluxe Outdoor Oven is a camp stove and oven in one. You can literally make cinnamon rolls in the outdoors with this thing. I know, because I made some at the retreat! Can you imagine how much more delicious camping would be if you got this thing?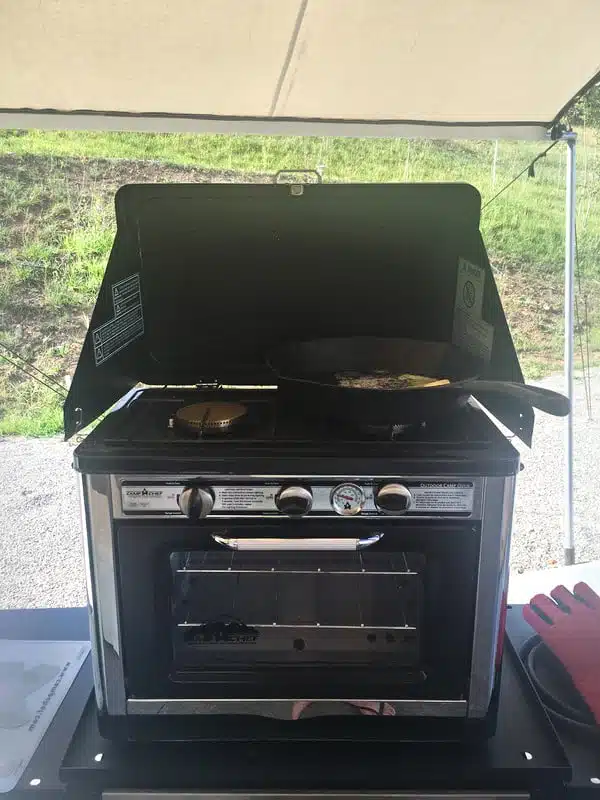 The Flat Top Grill is something you want on your patio, like right now! We made Pancakes, French toast, Philly Cheesesteak Sandwiches, and more on this thing! It's like cooking on one gigantic skillet and you don't have to heat up your house! RANDOM TIP: Mix cinnamon and nutmeg for French toast in just enough water to make a paste, then add it to the eggs and milk so it doesn't float on the top, but distributes evenly. Mind blowing, right?!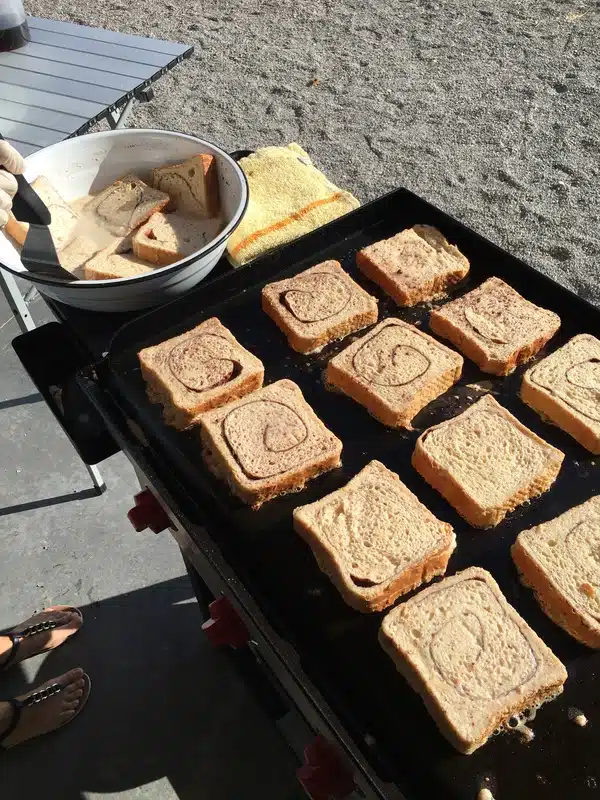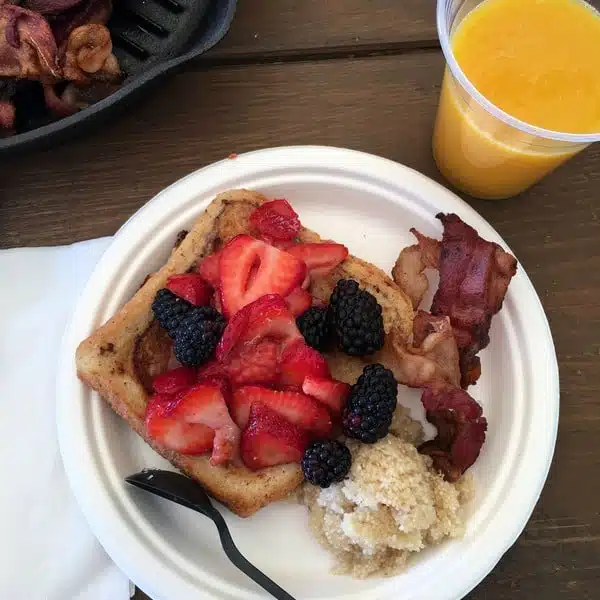 The SmokePro DLX Pellet Grill is the number one item on my husband's list and one of Mel's (from Mel's Kitchen Cafe) top picks. It's electric, but impressed the heck out of Chef Vince (our personal chef/cooking instructor.) He says he baby's his smoked meats, and did at first with this smoker, but realized really fast that he didn't need to. With a digital thermometer gauge you can stick into the meat and read from the outside, you can set it and forget it — or periodically check the temperature. We had the most amazing tri-tip made on this thing. You can optionally purchase a sear box that connects to the side and gets up to 900 degrees Fahrenheit to give your meats the beautiful grill marks and charred flavor you want.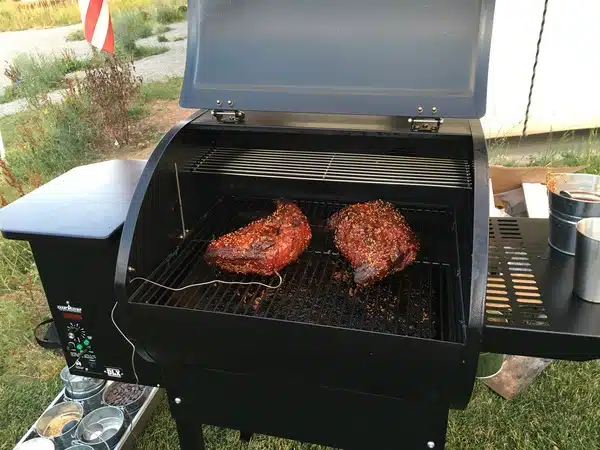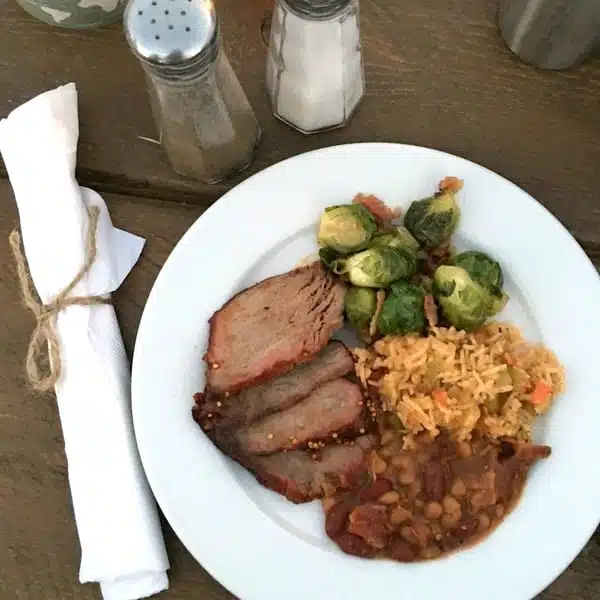 Last, but not least is the Italia Artisan Pizza Oven. We went to the beach and got professional pizza lessons from Cassidy, the pizza chef at the Conestoga Ranch Restaurant. She makes a killer pizza that's for dang sure. Her Green Eggs & Ham Pizza isn't on the menu, but ask for it, if you get the chance to go! AMAZING! Anyway, this pizza oven makes the crispiest crust I've ever had!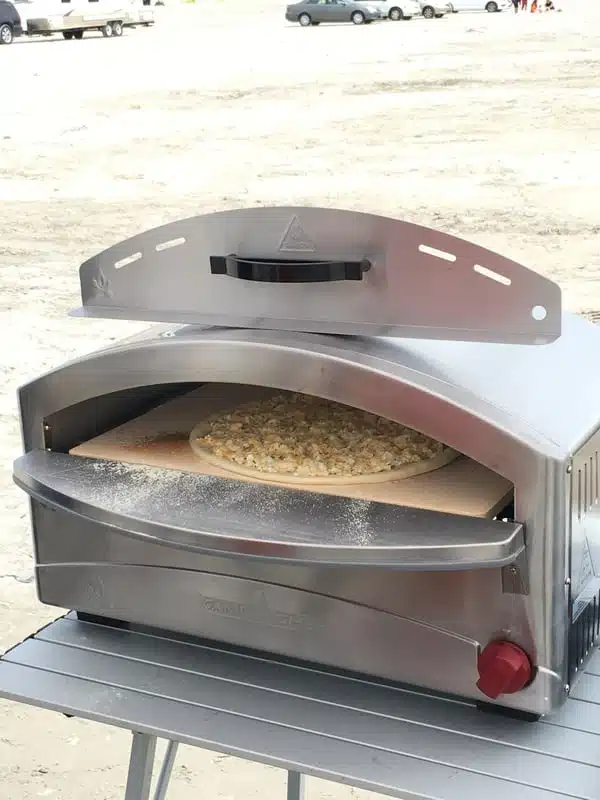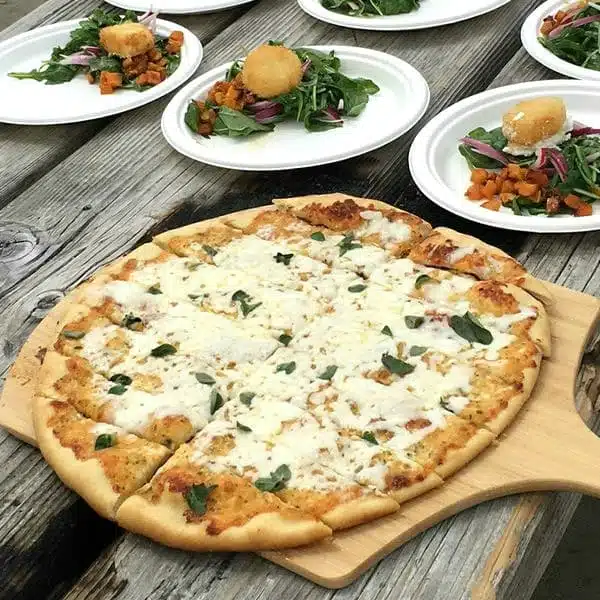 I just can't say enough good things about Camp Chef products! They are high-quality products that get you the results you want! And if you had it in your head that all this stuff is just for the boys, forget that, because Camp Chef products are great for any home cook!