Peach Cobbler Smoothie
This post may contain affiliate links, meaning that I may receive a commission at no cost to you if you use a link provided. All opinions shared are my own. You can review my full disclosure policy here.
This post brought to you by Domino/C&H Sugar and Mom It Forward Blogger Network.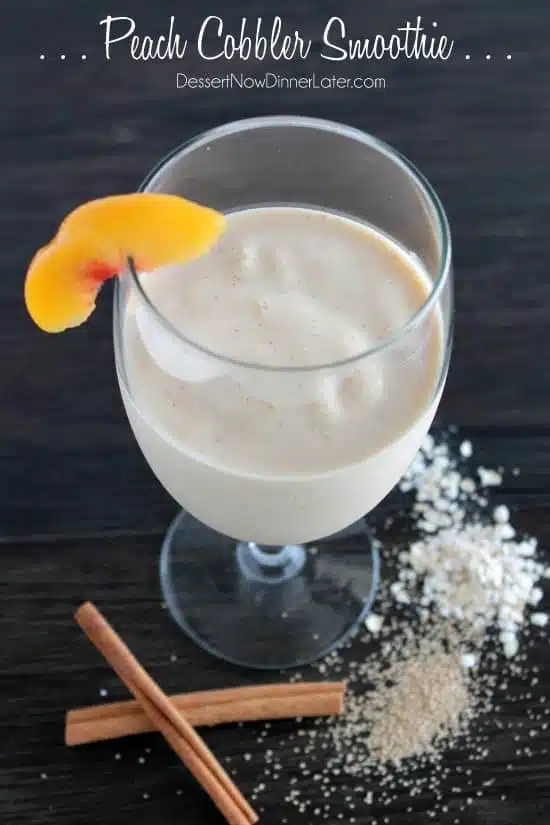 Ever since my friend Brooklyn shared her recipe for Strawberry Banana Oatmeal Smoothie, I have been obsessed with putting oats into my smoothies. It makes it extra thick and yummy!
That's when I came up with this Peach Cobbler Smoothie and I have been dying to share it with you, but it's been on the back burner because life gets crazy and I'm not exactly ready to snap a picture of my breakfast first thing in the morning. Since I have had the opportunity to try these new pourable sugars from C&H, I knew the brown sugar would work perfectly in this recipe and give me the excuse to get it up on the blog to share with you!


Do you ever have mornings where you are rushing out the door and you have to grab something on the go? My kids aren't in grade school right now, but if we have to leave the house earlier than 8am or sometimes even 9am we are like crazy people trying to eat breakfast and be on our way. Smoothies are perfect to take with you on the go and I am a total smoothie type breakfast person. I have one for breakfast every morning! This Peach Cobbler Smoothie is a new favorite flavor of mine and with the help of this new C&H Pourable sugar, it's so easy to make!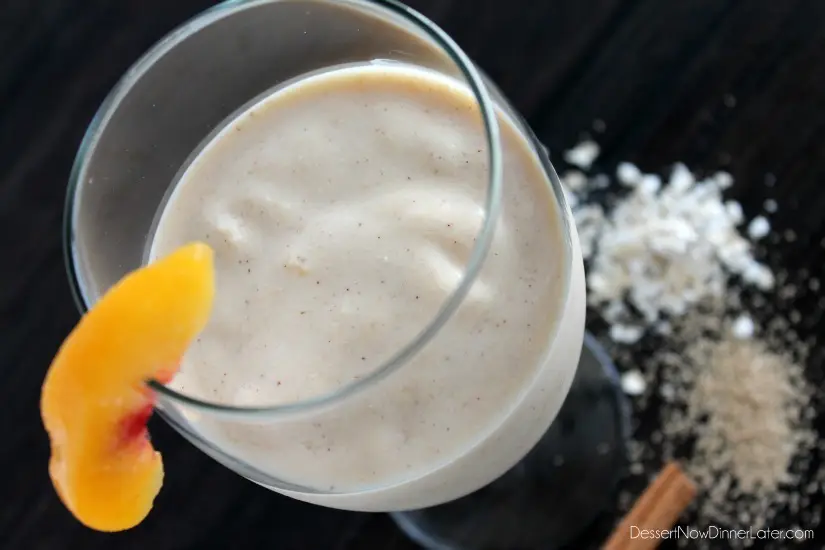 The Quick Dissolve Superfine Sugar is perfect to top my grapefruit with, which is the only other breakfast option besides smoothies that I have been eating lately, but I am loving the Pourable Golden Brown Sugar! My kids have oatmeal like every day, and the pourable brown sugar is a lot less messy than scooping brown sugar out of a bag, so my kids can help sweeten their oatmeal without the mess. It's perfect for a Frenzy Free Morning; less hassle + less mess = awesome! And it doesn't clump! Totally smooth and easy to pour! Do you have crazy mornings at your house? Here are some tips for a Frenzy Free Morning: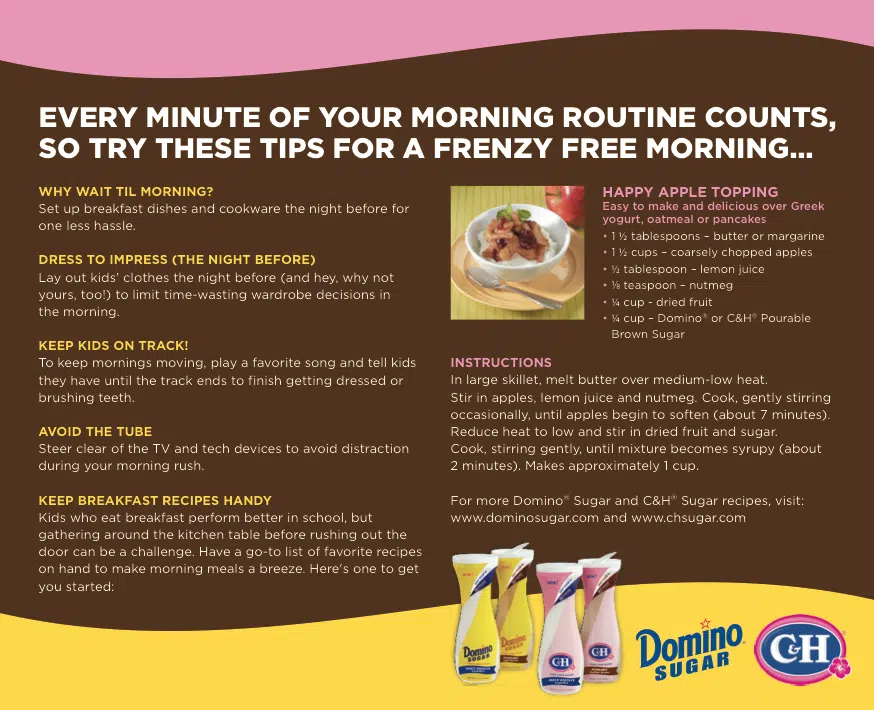 Okay let's get to today's recipe!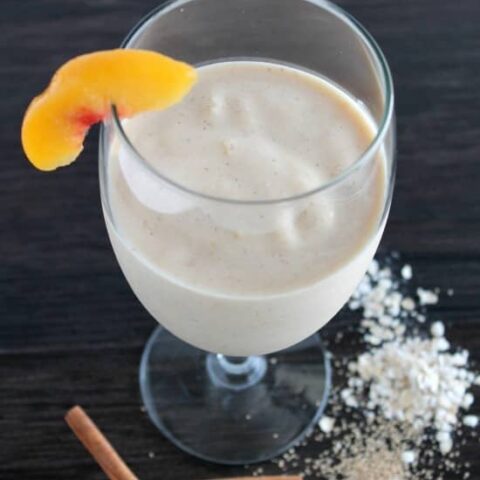 Peach Cobbler Smoothie
Ingredients
1 cup frozen peaches
1/2 banana, optional, but adds a little extra sweetness and thick, creamy texture
1/4 cup plain greek yogurt
a couple dashes of ground cinnamon
1 to 2 tsp C&H Pourable Golden Brown Sugar
2 Tbsp raw quick oats
3 to 4 Tbsp water, just enough to blend smoothie
Instructions
Place all ingredients into a blender (I have a BELLA Rocket Blender that I use every morning.)
Blend until everything is smooth. Enjoy with a straw!
Nutrition Information:
Yield: 1
Amount Per Serving:
Unsaturated Fat: 0g