How to Peel a Kiwi with a Spoon
This post may contain affiliate links, meaning that I may receive a commission at no cost to you if you use a link provided. All opinions shared are my own. You can review my full disclosure policy here.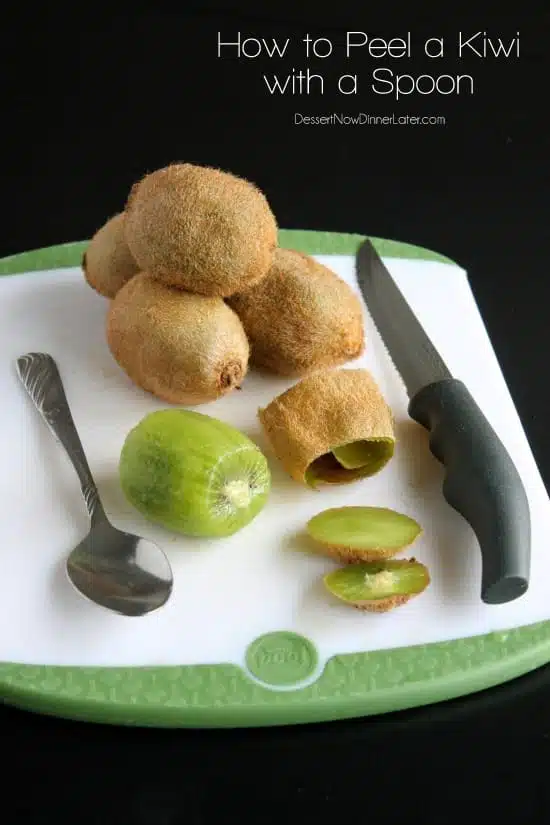 Today I'm going to teach you another fun fruit trick: How to Peel a Kiwi with a Spoon! It makes the edges so smooth and gives you the maximum fruit from those tiny little things. Don't mind the small hands in the photos, my little 5 year old helper was the only one home to help me photograph this tutorial. He did a great job! You can also watch me peel a kiwi with a spoon in this video; skip ahead to 4:15.
First, use a small knife to cut off the ends.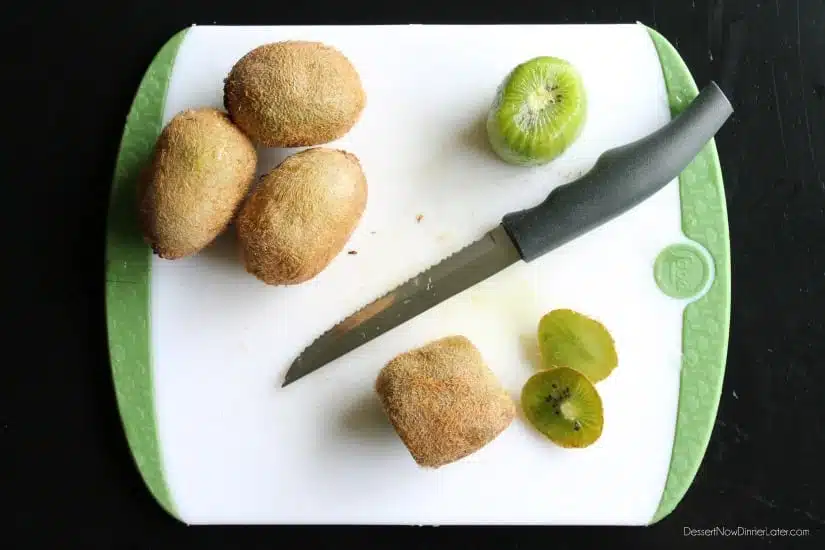 Tuck the backside of the spoon under the skin.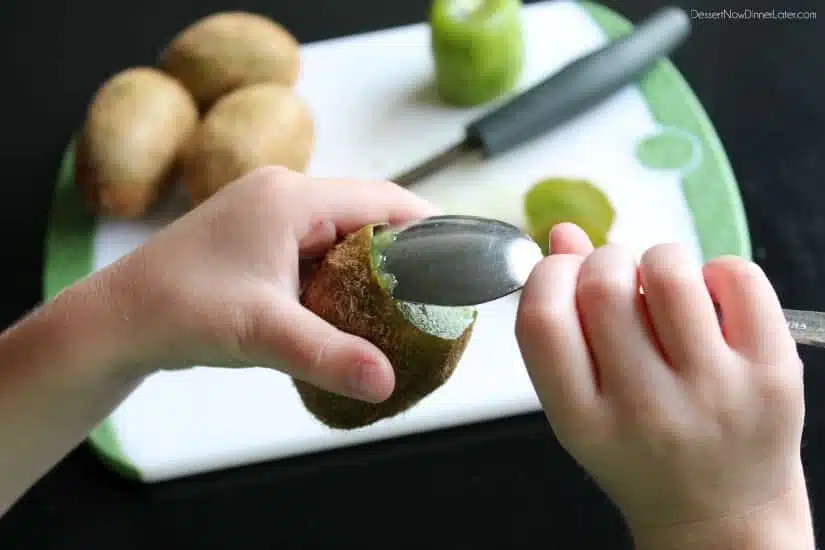 Push the spoon all the way to the other end of the kiwi until it peaks through.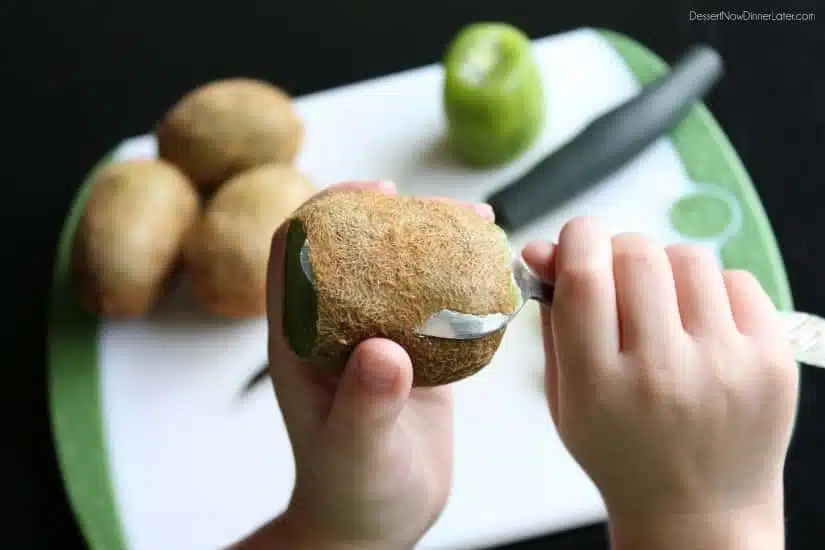 Rotate the kiwi and the spoon all the way around the fruit as close to the skin as possible. If it rips, that's okay, just tuck the spoon under the skin, and keep going.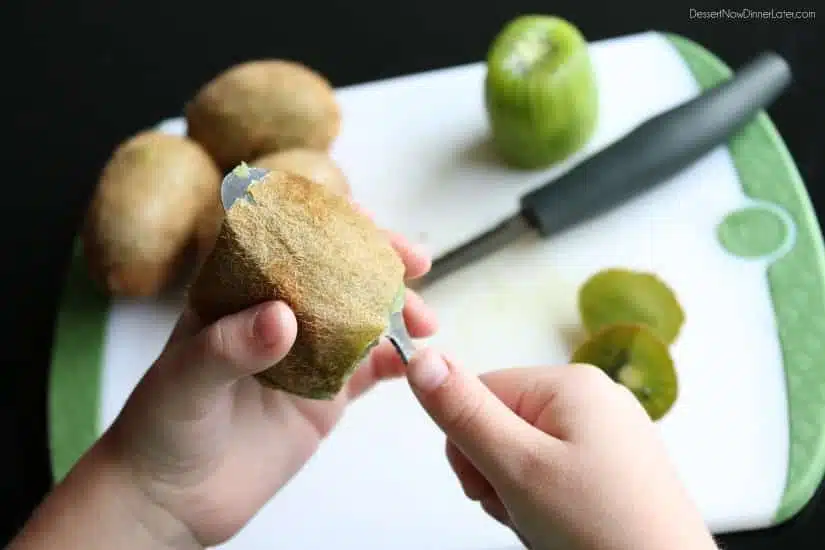 Remove the skin and you are done!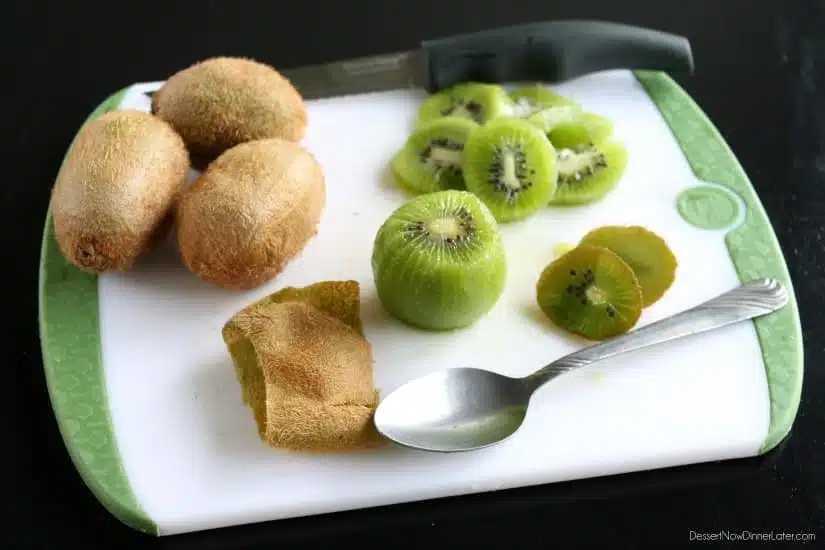 Slice and enjoy. I love to use an egg slicer for perfect slices.