Root Beer Freeze
This post may contain affiliate links, meaning that I may receive a commission at no cost to you if you use a link provided. All opinions shared are my own. You can review my full disclosure policy here.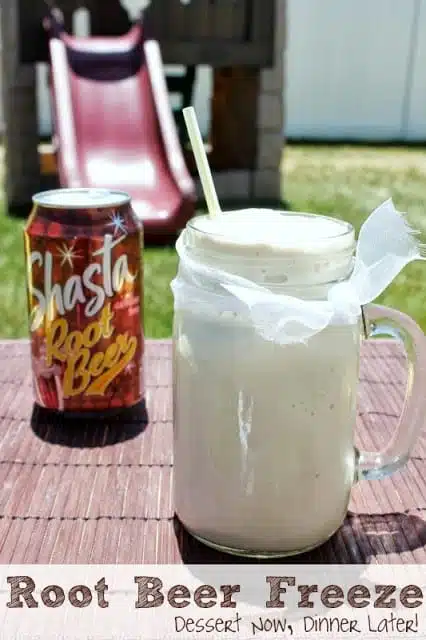 I've got another treat to keep you cool this summer! I love root beer and ice cream, but not really as a root beer float. I just can't seem to get the proper proportion of root beer to ice cream in each bite.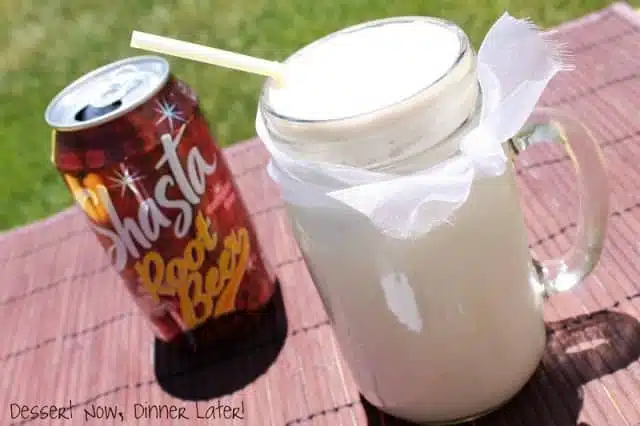 Anyway, I like my root beer & ice cream best if they are combined into a root beer freeze. You know, like the kind you get at A&W. If you have ever been to A&W and had their root beer freezes, then you are going to love making them at home! It's so easy!!!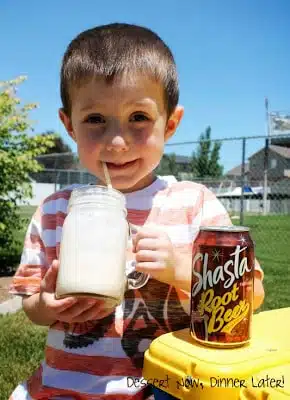 I should have used A&W Root Beer for the sake of this post, but I bought what was on sale & it tasted just fine. This Root Beer Freeze is two ingredients & takes no longer than 2 minutes to make! My husband wants me to keep those two ingredients on hand at all times now b/c he could not get enough of this shake! My little guy loved it as well!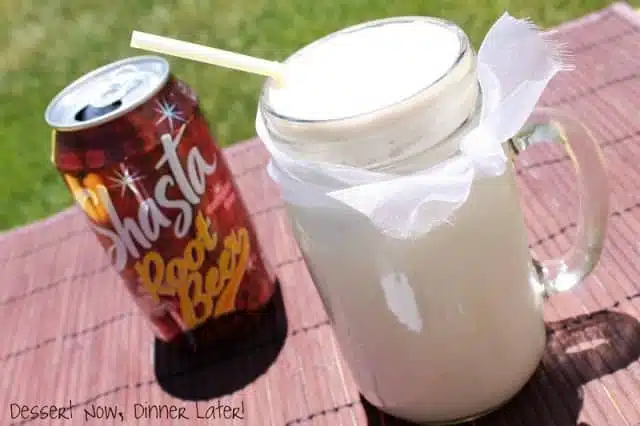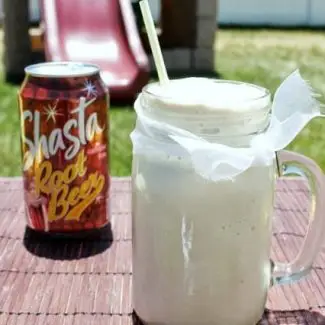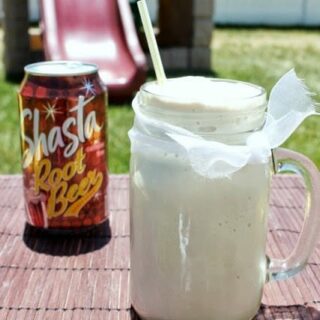 Root Beer Freeze
Ingredients
2 cups vanilla ice cream
1/2 (12oz) can root beer
Instructions
Blend ingredients in a blender until smooth. Serve immediately.
*Tip: Use just enough root beer to blend smooth & then stir in additional root beer for a fizzier & foamier shake.
Nutrition Information:
Yield: 2
Amount Per Serving:
Unsaturated Fat: 0g