Spiced Cider Fudge
This post may contain affiliate links, meaning that I may receive a commission at no cost to you if you use a link provided. All opinions shared are my own. You can review my full disclosure policy here.
Spiced Cider Fudge – Easy white chocolate fudge flavored with apple cider and toffee bits.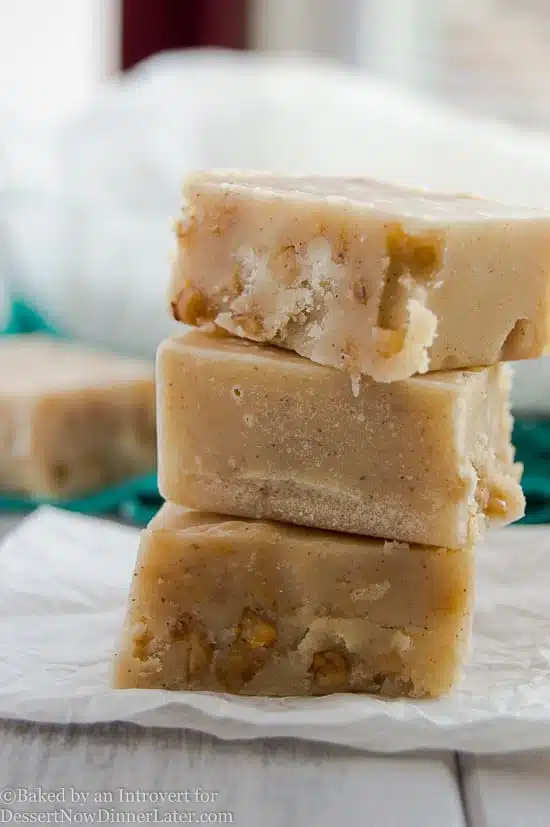 Hey! It's Jen from Baked by an Introvert again, and today I'm here to share a super easy fall treat.
How many of you like apple cider? I don't particularly care to drink it, but I used it to make this homemade spiced cider fudge and it turned out amazing!
Now, before you take off running in fear from candy making, let me just say, this is easy fast fudge. You do not need a candy thermometer or any other special tools or equipment. The only thing this recipe requires is one large pot and a silicone spatula or wooden spoon.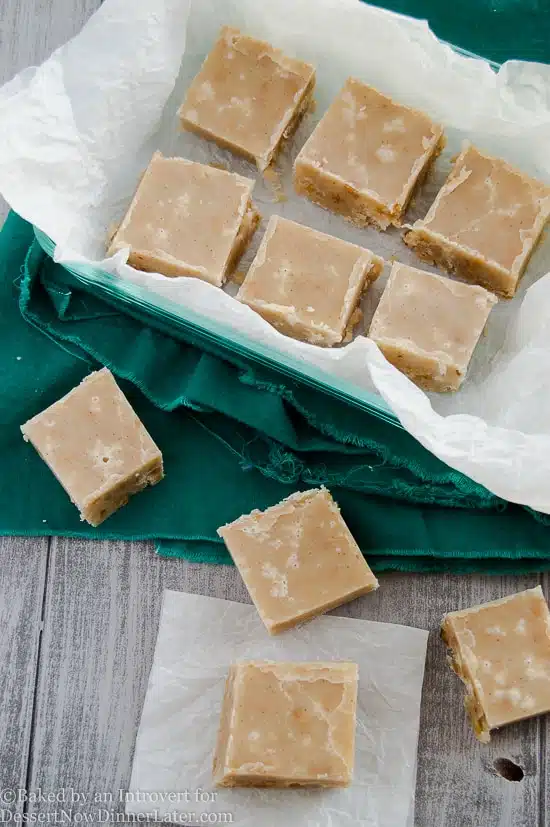 If you've never made fudge before, this recipe is the one for you. It requires minimal effort and takes 15 minutes at most to make.
A combination of sugar, marshmallows, melted white chocolate chips, butter, and apple cider make up the base for the fudge. Since the cider is the star of this recipe, it is best to use one of great quality. There's nothing worse than ruining a recipe by using substandard ingredients.
You can also use this base for a variety of different fudge flavors, simply swap out the apple cider for evaporated milk and mix in any add-ins you desire.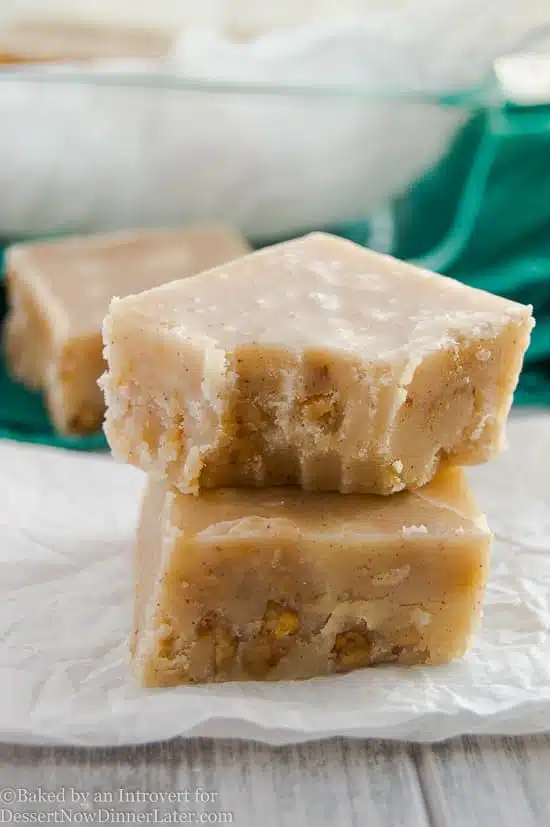 Once the base is melted down, stir in the add-ins, and allow the fudge to cool completely. Waiting is the hardest part when it comes to this easy fudge. After it is set, slice it into small squares and enjoy!
You get the aroma of spiced apple cider as the fudge melts across your tongue. I'm telling you, this is one divine fudge!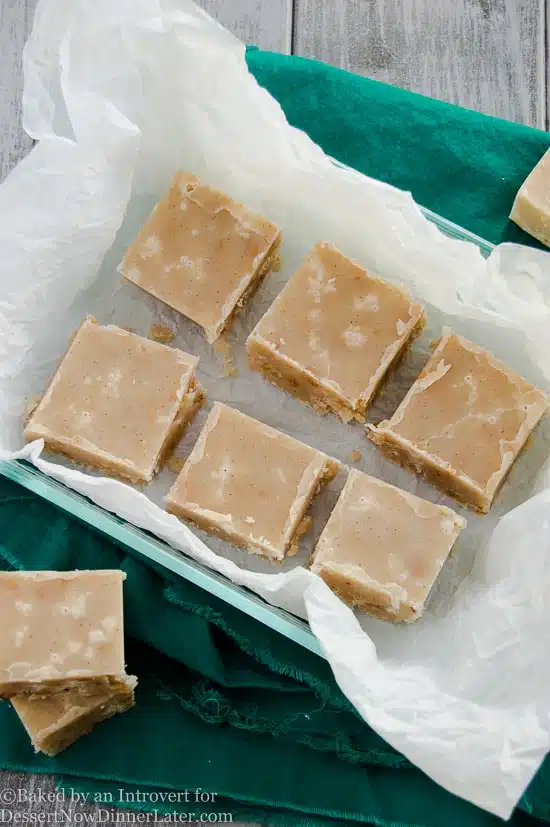 WATCH A VIDEO TUTORIAL ON HOW TO MAKE THIS FUDGE <——-Click Here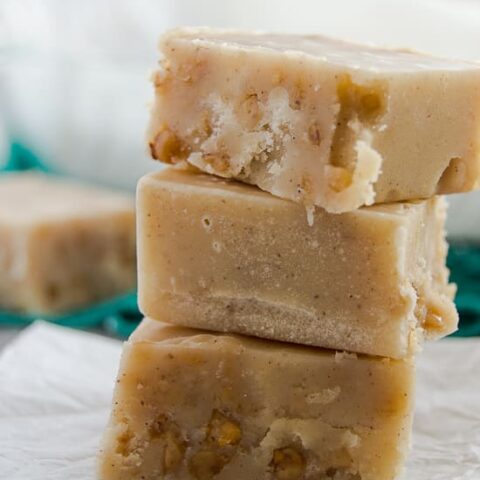 Spiced Cider Fudge
Ingredients
2 cups granulated sugar
2/3 cup quality apple cider
1/2 cup unsalted butter
1/2 tsp ground cinnamon
1/4 tsp allspice
1 cup white chocolate chips
12 large marshmallows
1 tsp vanilla
1 cup chopped toffee bits
Instructions
In a large sauce pan, combine the sugar, apple cider, butter, cinnamon, and allspice. Cook over medium heat, stirring constantly, until the mixture begins to boil. Allow the mixture to boil for 5 minutes, continue stirring. Remove from heat.
Add in the white chocolate chips and marshmallows. Stir until the white chocolate is fully melted. Stir in the vanilla and toffee.
Spread the mixture evenly into a buttered 8x8 inch pan. Cool completely. Cut into squares.
Nutrition Information:
Yield: 25
Amount Per Serving:
Unsaturated Fat: 0g