Turkey Wild Rice Soup
This post may contain affiliate links, meaning that I may receive a commission at no cost to you if you use a link provided. All opinions shared are my own. You can review my full disclosure policy here.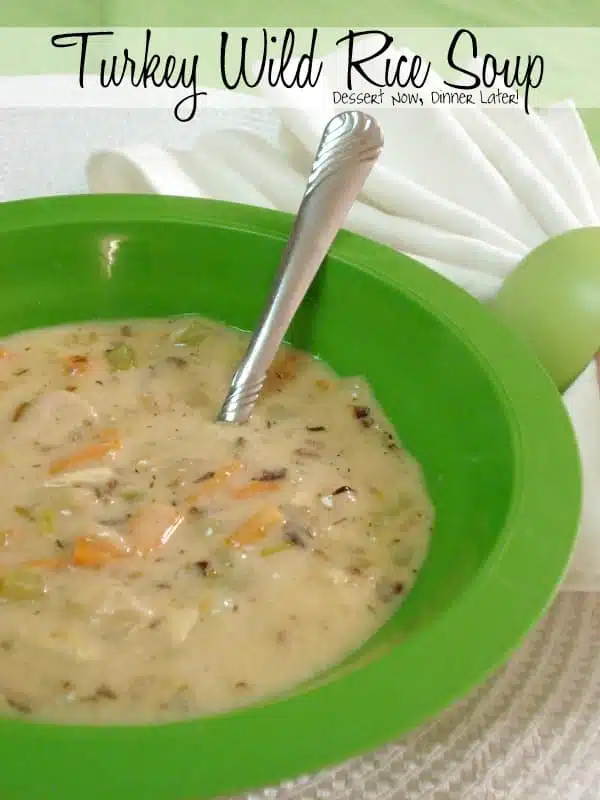 So when we go to my parents' for the holidays my family totally has turkey AND ham for Christmas & there is always leftovers so I brought some home & froze it to make something with later. I decided this soup would be the perfect opportunity to use some up. I had used most of it up doing a turkey pot pie, so there was just over a cup left, but it was the perfect amount for this soup.
This soup is creamy, full of veggies & the wild rice gives it great flavor paired with the spices. I will be making this with leftover chicken as soon as I have some because it was so yummy I can't wait until we have turkey again!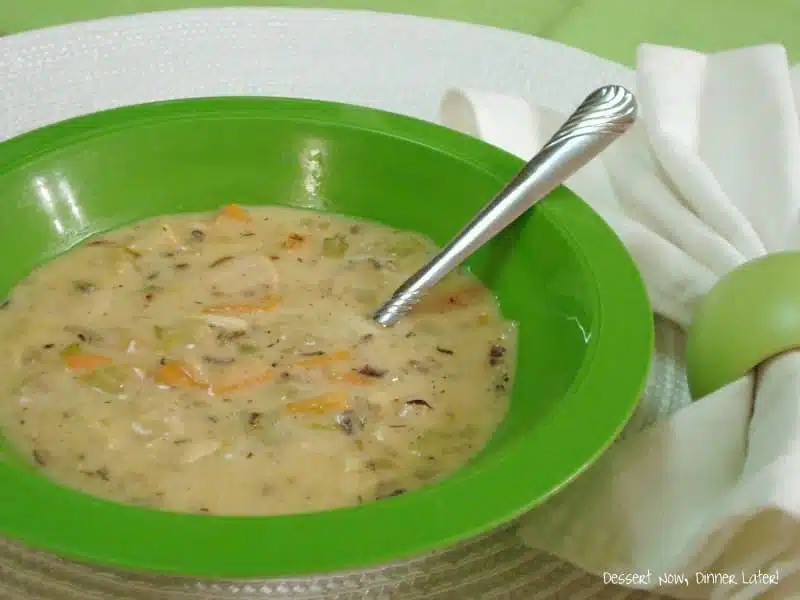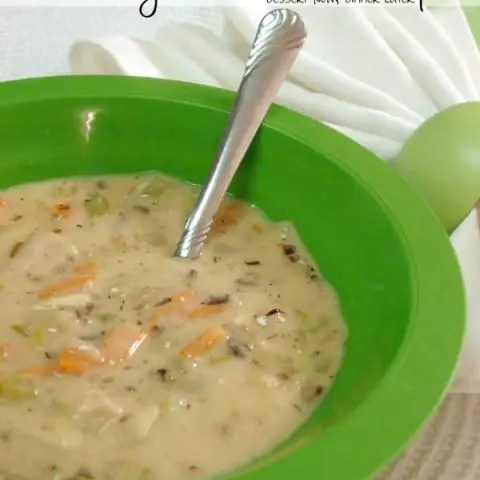 Turkey Wild Rice Soup
Ingredients
1/4 cup butter
3 carrots, finely diced
3 celery ribs, finely diced
1/2 onion, finely diced
1/4 cup flour
4 cups chicken or turkey broth
1 1/2 cups wild rice, cooked
1 1/2 cups cooked cubed turkey (light/dark meat)
1 (12oz) can fat free evaporated milk (about 1 1/2 cups)
1 tsp dried thyme
1 tsp kosher salt
1/2 tsp pepper
Instructions
In a large, non-stick stock pot, melt butter over medium-high heat. Add carrots, celery & onion; cook & stir until tender about 7-10 minutes.
Stir in flour until absorbed by vegetables. Gradually whisk in broth. Bring to a boil, stirring constantly. Cook & stir for 1-2 minutes or until thickened.
Stir in the remaining ingredients; return to a boil. Reduce heat; simmer for 20 minutes, stirring occasionally.