I was provided with a Blendtec blender to review and use to create this post.  All opinions and text are 100% mine.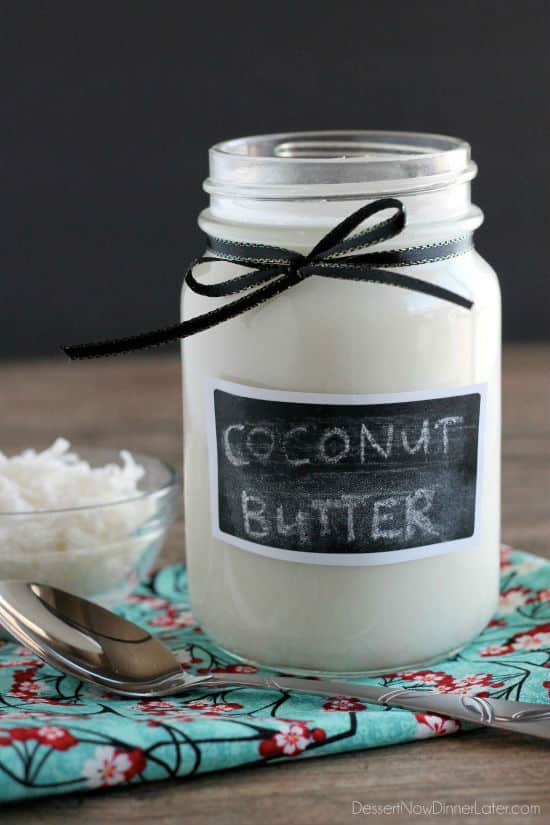 This is the 3rd recipe I'm sharing in connection with my Blendtec Giveaway going on right now!  Don't forget to go enter to win a Blendtec of your very own!
I'm starting to learn my way around healthy foods.  Sometimes I try and avoid learning about what's actually put in the processed foods we find at the store simply because ignorance is bliss, right?!  Okay, maybe not, but I'm taking baby steps to adding more healthy, nutritional, and natural foods into my diet.
So, let's get to today's recipe.  I wanted to make a different recipe that used coconut butter in it (that recipe is coming tomorrow), and when I found coconut butter at the health store, it was $13 for a jar that had maybe 1 cup of coconut butter in it.
As much as I want to be all organic and healthy, sometimes my budget doesn't agree with it, so when I found out I could make my own, at A FRACTION OF THE COST, (can you say, just over $3 for 2 cups of coconut butter) I was all on board!