This tropical smoothie bowl is perfect for when you want the flavors of a smoothie but don't necessarily want to drink your breakfast. And the flavors will take you right to the beach!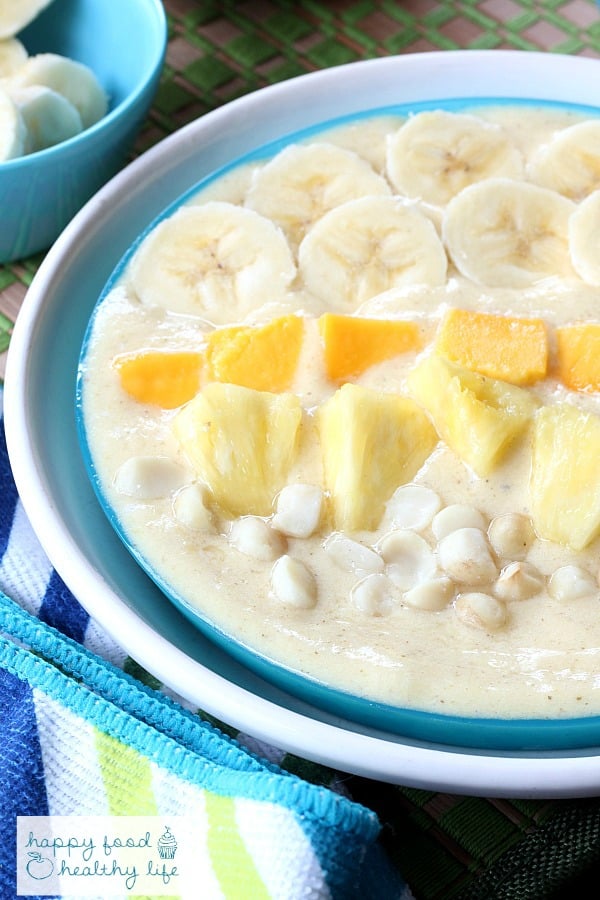 Hello there! I'm Holly! I blog over at Happy Food Healthy Life and would love to hang out with you over there too! Come check me out!
I am so excited that Amber has allowed me to hang out with you guys today while she spends some quality time snuggling with her new little babe. Who am I kidding – she's probably up to her ears in laundry, feedings, and diapers. And because of that, I wanted to share a recipe that's quick, easy, healthy, and full of nutrients. Things all new moms are on the hunt for.