These soft dinner rolls are stuffed full of melty cheese and lots of garlic flavor. They're the perfect side-kick to a hot bowl of soup!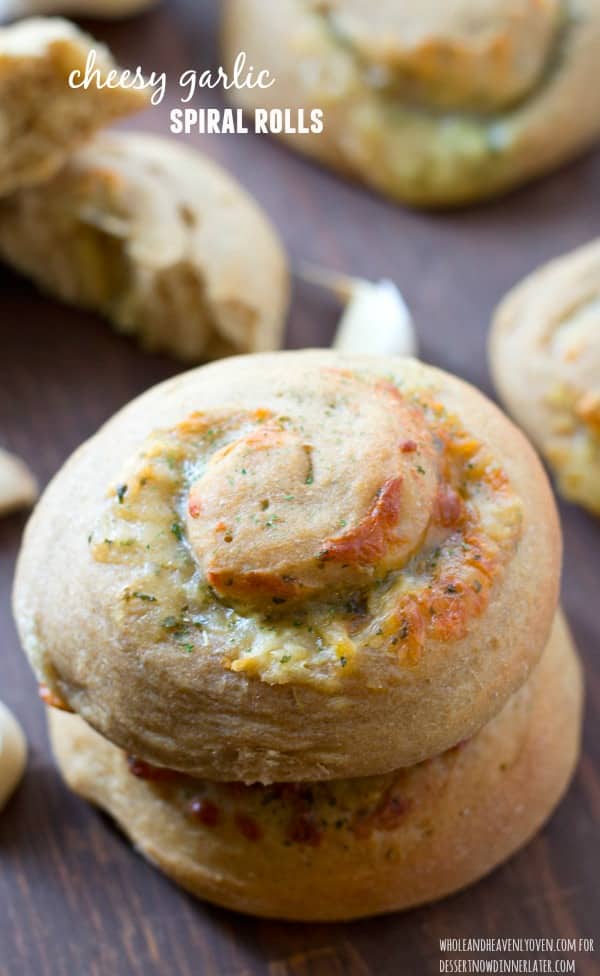 Hey there, guys! Sarah here again from Whole and Heavenly Oven. Happiest of weekends to 'ya!

So am I the only who's a little bit in denial here? I really can't even believe that December is more than half over! We're almost done with 2014 for pity's sake! Crazy-ness. This year has just flown by!
I figured you guys may have had it up to here (picture me touching the top hair on my head) with Christmas cookies, desserts, and whatnot, so for that reason we're going SAVORY today.