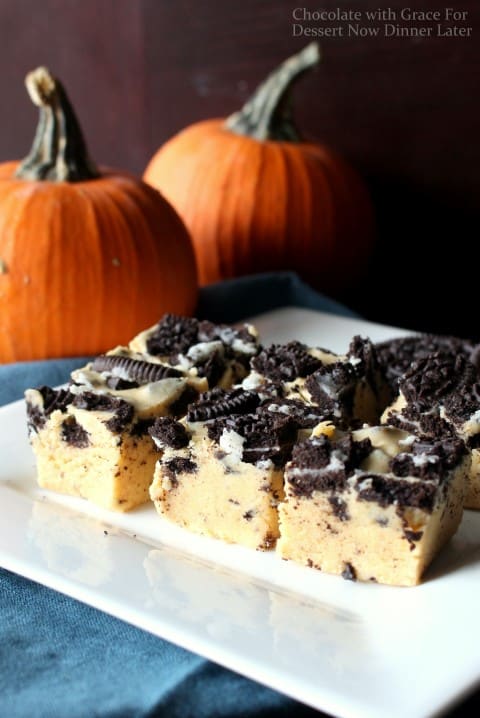 Hi Friends! It's Mallory again from Chocolate With Grace, and true to my last post here, I'm back with another pumpkin recipe for all of you fanatics.
This time, instead of a savory twist, I'm pairing it with chocolate in a delicious fudge for a decadent treat. If you can resist Oreos and Pumpkin together, you have my admiration, but you're missing out! (Have you tried the new Pumpkin Spice Oreo flavor? It's on my bucket list this fall and sounds fantastic!)
If it were up to me, every recipe I created in the fall would include pumpkin. If you were to check out my blog lately you would think that is the case, although I'm trying hard to stretch my creative skills this fall with an apple recipe or two.