These easy Homemade Oreos are made completely from scratch. Soft, fudgy (brownie-like) chocolate cookies are stuffed with a simple, vanilla cream filling.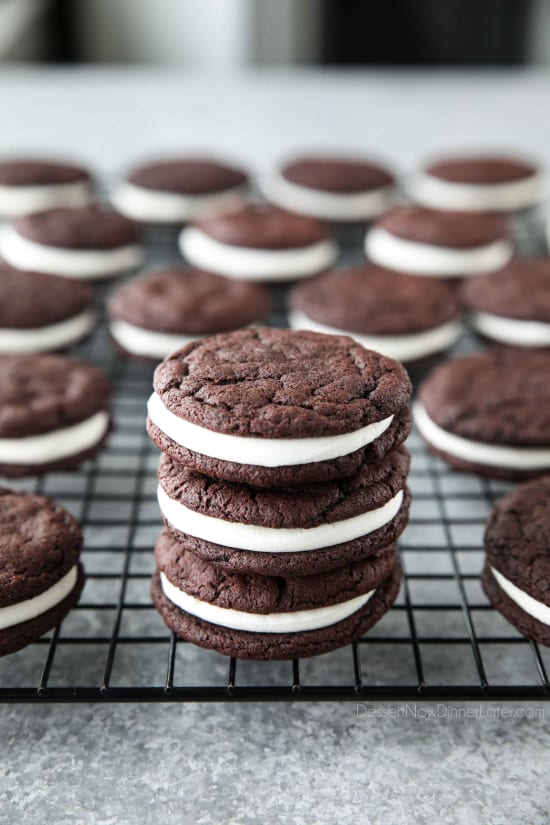 Four years ago I shared some Homemade Mint Oreos on my blog and they were SO good. The cookie was crisp, yet tender and made a great sturdy sandwich cookie.
While reminiscing about that recipe, I had a desire to recreate some classic homemade Oreos, but with a softer cookie. I remembered that my friend Erin used to make some soft Oreos for Christmas neighbor plates, so I asked her for her recipe.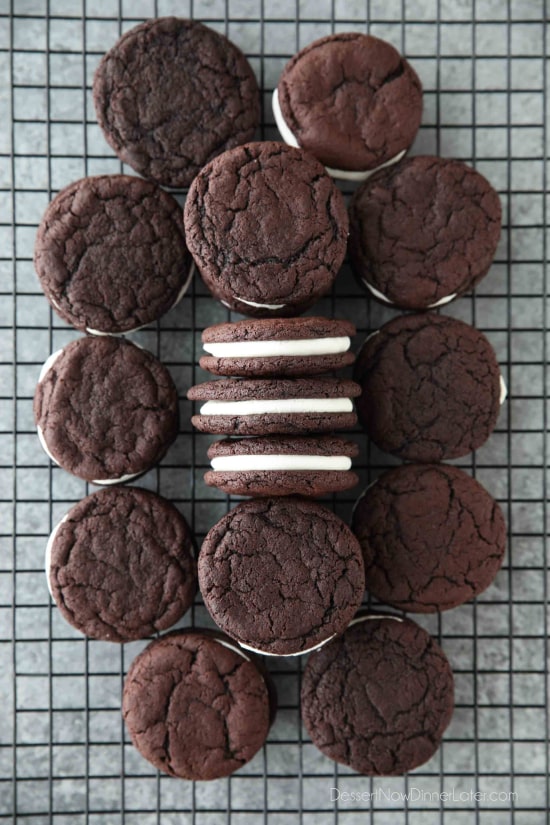 Her recipe uses a boxed cake mix, which is fine, but I wanted something from scratch, so into the kitchen I went to start creating this recipe for you.
It was tricky to get a softer texture without it being too thick and cakey like a whoopie pie, but I am SO happy with the results that I achieved.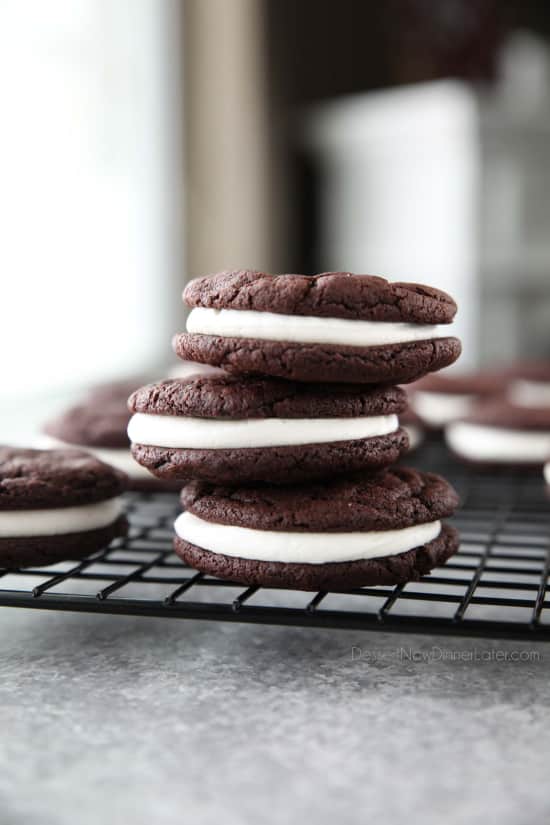 HOMEMADE OREOS
The cookies in these homemade Oreos are moist and fudgy; almost like a brownie. They're soft, but not cakey. They taste wonderful by themselves, but the addition of the vanilla buttercream filling creates the tastiest sandwich cookie.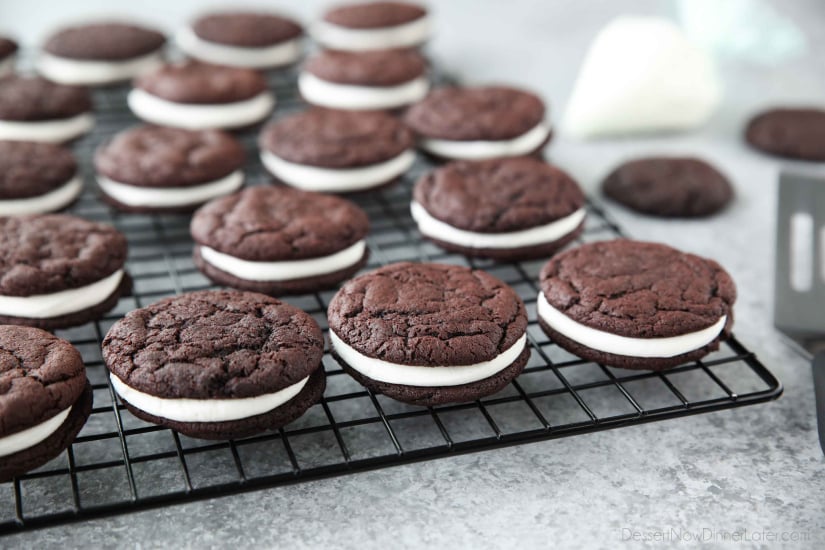 My friend Erin's homemade Oreos recipe uses a cream cheese frosting in the middle, which I wouldn't object to, if I wasn't trying to keep it classic.
If you prefer cream cheese frosting, be sure to use my recipe for the BEST Cream Cheese Frosting. It's lightly sweet and perfect for piping into cookies like these Carrot Cake Whoopie Pies. You're going to love these from scratch, homemade Oreos!