Chocolate Roulade with Whipped Peanut Butter Filling
This post may contain affiliate links, meaning that I may receive a commission at no cost to you if you use a link provided. All opinions shared are my own. You can review my full disclosure policy here.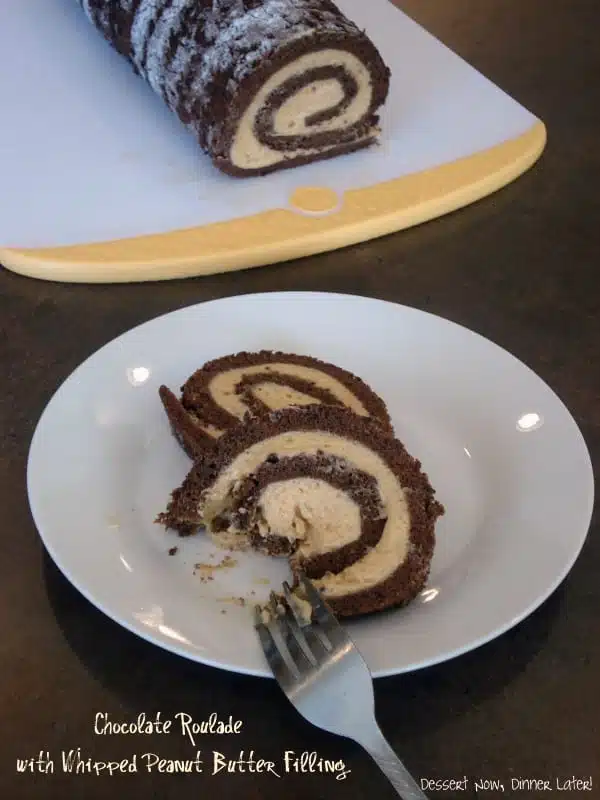 Sorry I have been a little MIA lately. I like to do 3 posts a week & last week I only got 2 in, so I am a little disappointed in myself, but I did have some nice relaxing family time, so that was good.
Anyway, I guess I have been feeling overwhelmed with Pinterest lately. Feeling like everything has already been thought of & nothing I do is original. I also wasn't finding anything that I was like, "YES! I really want to make that." So, this post came from, "I want to do something chocolate, & peanut butter tastes good with chocolate; I will make a chocolate roll with peanut butter filling!"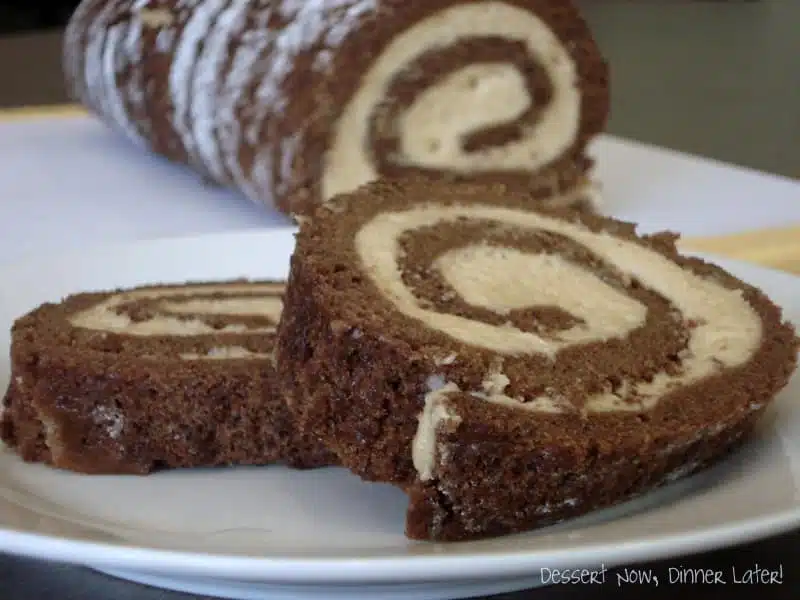 This is way better than all those chocolate peanut butter cupcakes rolling around Pinterest. Don't get me wrong, I love a good cupcake, but Roulade's have a way of evenly distributing the icing amongst cake. I don't know about you, but I can't eat all the pile of frosting those pictures have on top of the cupcakes, which let's be honest, are supposed to be for looks anyway. The peanut butter filling on this roll is light & pairs well with the fluffy texture of the cake; nothing ruins a light, fluffy cake like a heavy/dense buttercream. And if you crave chocolate & peanut butter together like a LOT of us do, this is going to be a recipe you will love!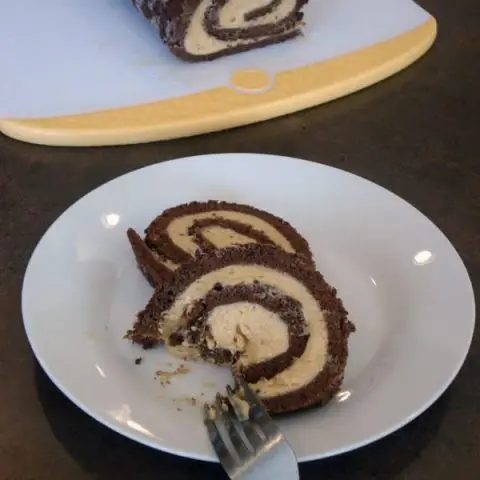 Chocolate Roulade with Whipped Peanut Butter Filling
Ingredients
Cake Roll:
4 large eggs, room temperature
3/4 cup sugar
1/2 tsp salt
1 tsp pure vanilla
2/3 cup all purpose flour
1/3 cup cocoa
1 1/4 tsp baking powder
1/4 cup canola oil
6 Tbsp buttermilk (or milk with 2 tsp lemon juice; let sit for 10 min)
Powdered Sugar
Filling:
3/4 cup heavy cream
2/3 cup powdered sugar
2/3 cup peanut butter
1 (1/2 cup) stick of butter, room temperature
3/4 cup powdered sugar
Instructions
For the cake: Beat eggs until frothy & pale. Combine sugar, salt & vanilla. Add to egg mixture & beat until blended well.
Sift flour, cocoa, baking powder together twice & fold into egg mixture. Whisk the oil & buttermilk together & fold into chocolate mixture. Pour into a parchment lined jelly-roll pan. (I spray the bottom of the pan to keep my parchment paper in place & grease & flour the sides too.)
Bake at 350*F for 10-15 minutes or until the cake springs back when touched. Let sit for 1-2 minutes after removed from oven. Flip cake over onto a powdered sugar dusted towel. Roll up & let cool completely.
To make filling: In a stand mixer whisk heavy cream until frothy & gradually add ⅔ cup powdered sugar. Whisk until stiff peaks are formed. Place whipped cream in a separate bowl. Wash & dry mixing bowl.
Using the paddle attachment now, whip peanut butter & butter together until light & fluffy, scraping bowl as necessary. Add ¾ cup powdered sugar all at once & blend until incorporated. Fold prepared whipped cream into the peanut butter buttercream.
Unroll cake & spread filling evenly. Roll back up, cut & serve. Keep refrigerated.