French Dip Sandwiches & Au Jus
This post may contain affiliate links, meaning that I may receive a commission at no cost to you if you use a link provided. All opinions shared are my own. You can review my full disclosure policy here.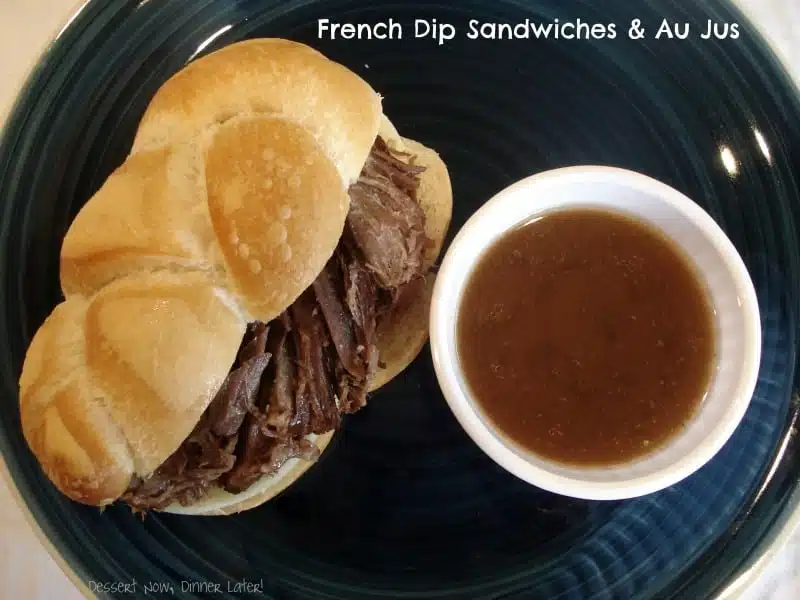 My husband suggested we have french dip sandwiches for dinner this week, & I had to stop & think about, "When was the last time I actually had a french dip sandwich?" I honestly couldn't really remember…elementary school? Really? It's not like I don't like them, I LOVE them, so why hadn't I made them before?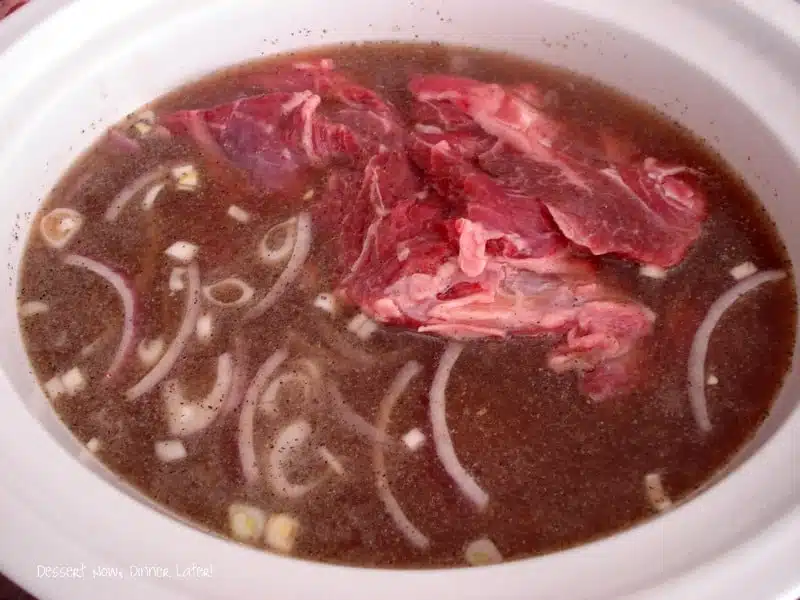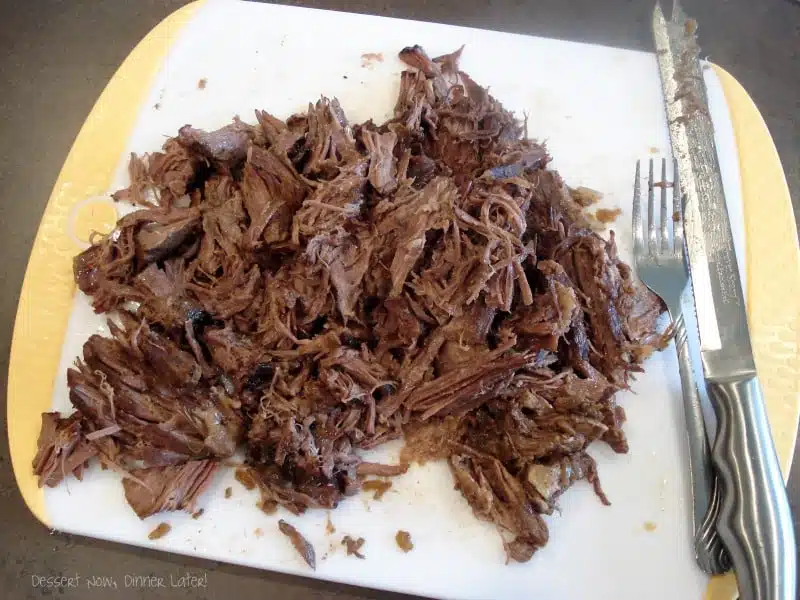 Well, enough with the questions. I hopped on the french dip train & made them! And I am so glad I did! This recipe is slow cooked, so the meat is amazingly tender & the au jus is rich & flavorful. Will be making this again & again!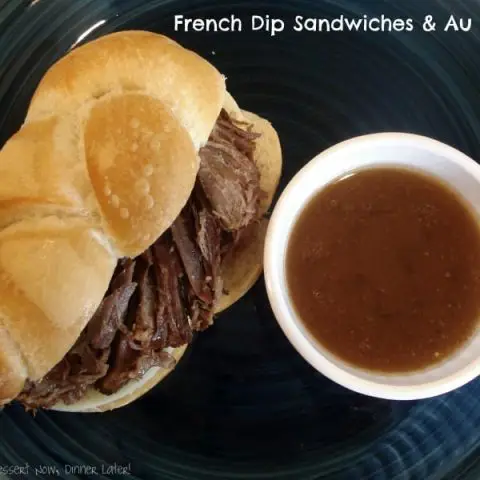 French Dip Sandwiches & Au Jus
Ingredients
3 1/2 lbs Beef Chuck Roast
16 oz beef broth, I did 2 cups of water with 2 tsp/2 cubes beef bouillon
1-10.5 oz can Condensed French Onion Soup
1 tsp garlic powder
1/2 small red onion, julienne
1 tsp salt
1/2 tsp black pepper
French Rolls/Hoagies
Sliced Provolone Cheese
Instructions
Pour beef broth & soup into a crock pot. Add garlic powder, onion, salt, & pepper.
Trim roast of most of the fat & add to crock pot. Cut roast up to fit into crock pot, if you have a smaller one. (I believe mine is a 4 qt & it was a tight squeeze.)
Cook on high for 4-6 hours or low 6-8. (I actually did high for 4 & then low for 3 & it was falling apart delicious!)
Strain the au jus into a separate pot with a mesh strainer. If you have a gravy separator, use it to remove the oil film at the top. If not, do what you can to get most of the oil off the top, unless you like it that way.
Serve on fresh or toasted rolls with cheese if desired. Dip into the fresh au jus & enjoy!
*You can season your roast with salt & pepper & sear it in a pan before slow cooking it for additional flavor.
**If you end up with extra au jus after everyone has scarfed their delicious sandwiches, don't you dare get rid of it! Pour the rest into an ice cube tray & save it! Great for gravy or soup!