Healthy Banana-Zucchini Mini Crumb Muffins
This post may contain affiliate links, meaning that I may receive a commission at no cost to you if you use a link provided. All opinions shared are my own. You can review my full disclosure policy here.
*Today my friend Jen from Yummy Healthy Easy is here to share a recipe! She is a fabulous cook & photographer! I hope you enjoy what she has to share! ~Amber
Hi everyone! I'm Jen from Yummy Healthy Easy. I'm so happy to be on Dessert Now, Dinner Later today! I was super excited when Amber invited me to share a healthy recipe for her series: Healthy Food, Healthy You. I'm a busy mom to four boys so I like to make and blog about meals that are quick, easy and healthy with the occasional treat thrown in.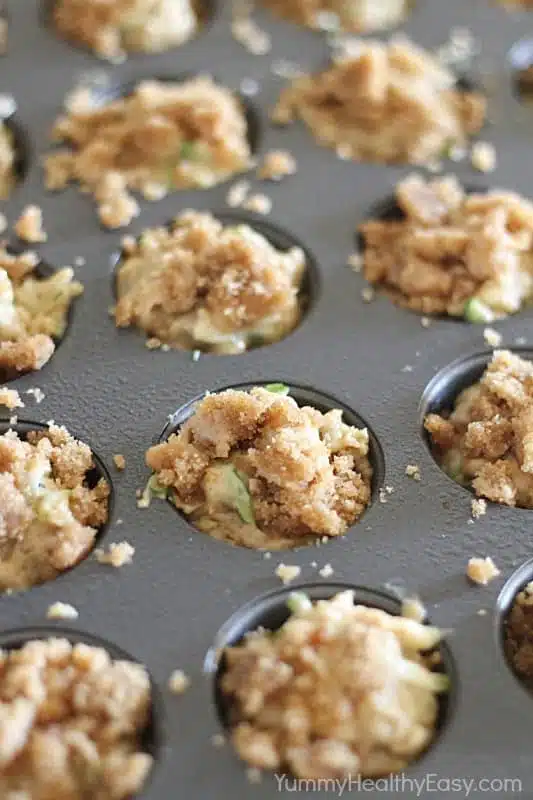 One of my New Year's resolutions is to eat breakfast every morning. Is that a weird resolution?? Well, I got in a really bad habit of not eating breakfast and then about mid-morning, devouring my kids' snacks – mostly goldfish crackers. Ha! I found that if I would eat within thirty minutes of waking up, I wouldn't overeat later. The same thing goes for eating healthy snacks in the afternoon. If I ate a healthy snack at about 3pm, I would eat a smaller portion for dinner and be filled up quicker.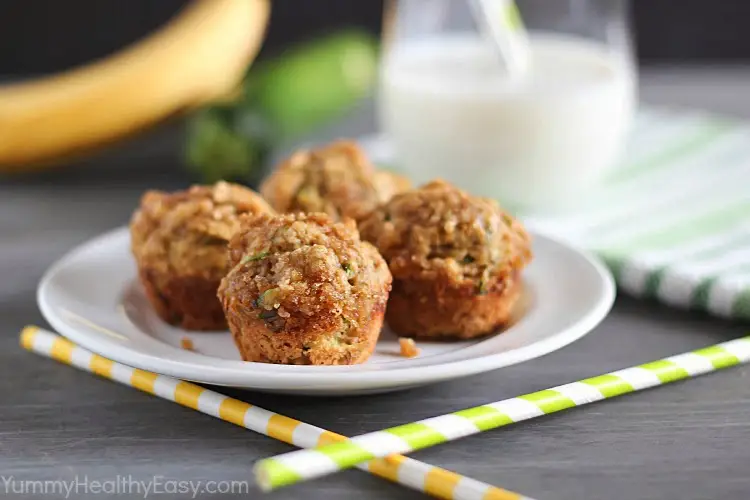 These little muffin bites are the perfect healthy breakfast or snack! They're made with white whole wheat flour, Truvia sweetener instead of sugar, and coconut oil. Plus they have bananas and zucchini to make them even healthier, moist and flavorful. The best thing about these muffins is that you can finally use up those brown bananas that are sitting on your kitchen counter!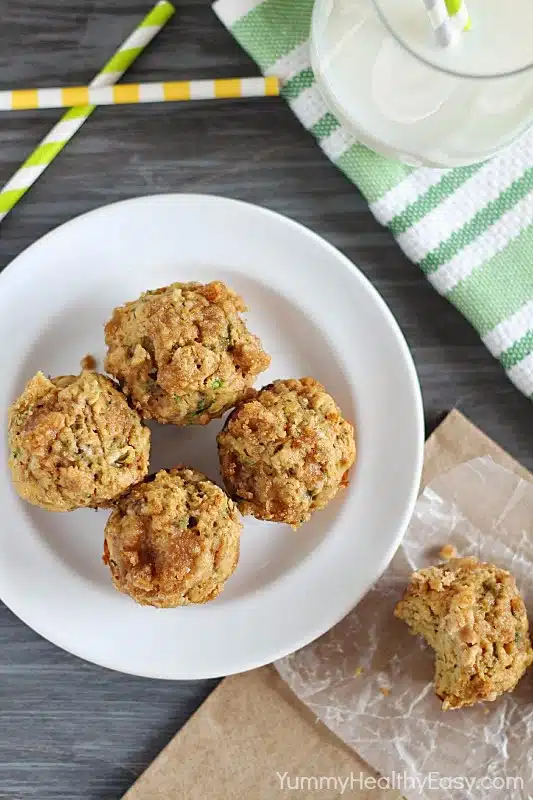 After I make a batch, I keep them in a large airtight bag or container on the counter then will divide whatever hasn't been devoured by the next day, into two containers. One container goes in the fridge and the other in the freezer. Give them a quick zap in the microwave when you're looking for a healthy treat or eat them straight from the fridge. My boys love to eat them on the way to school as an on-the-go breakfast. I hope you enjoy them as much as my family.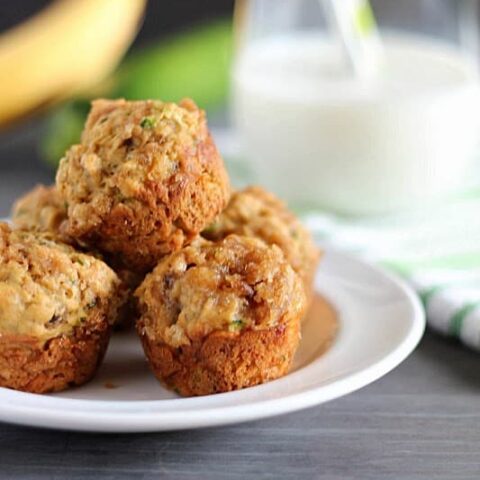 Healthy Banana-Zucchini Mini Crumb Muffins
Ingredients
1-1/2 cups white whole wheat flour
1 tsp. baking soda
1 tsp. baking powder
1/2 tsp. salt
2 ripe bananas, mashed
1 zucchini, shredded
2 Tbsp. Truvia sweetener (or 1/4 cup granulated sugar)
1 egg
1/2 cup melted coconut oil (can replace with butter if desired)
1/3 cup brown sugar
2 Tbsp. white whole wheat flour
1/8 tsp. ground cinnamon
1 Tbsp. melted coconut oil (can replace with butter if desired)
Instructions
Preheat oven to 375*F. Spray a 24-cup mini muffin tin with cooking spray or line with paper liners.
In a medium bowl, combine flour, baking soda, baking powder and salt.
In a large mixing bowl, combine mashed bananas and shredded zucchini. Beat in egg, Truvia (or sugar) and ½ cup melted coconut oil.
Stir the flour mixture into the banana-zucchini mixture. Don't overmix! Spoon batter into mini muffin tins.
In a small bowl, melt 1 Tbsp. coconut oil. Stir in 2 Tbsp. flour, brown sugar and cinnamon. Sprinkle crumb mixture over the tops of each muffin.
Bake for about 15 minutes or until tops spring back when pressed. Let cool on wire rack and then pop out and enjoy! (I like to put them on the counter in an airtight container for one day and then split up what's left, putting half in the fridge and the other half in the freezer for later.)
Nutrition Information:
Yield: 24
Amount Per Serving:
Unsaturated Fat: 0g
If you liked this muffin recipe, you'll love these: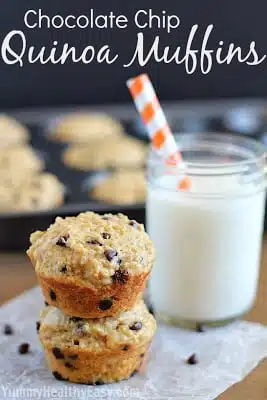 Apple Muffins with Nut Crumble Topping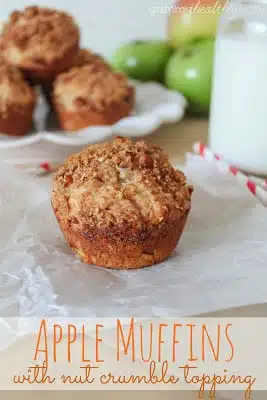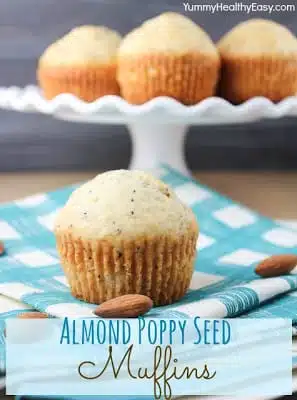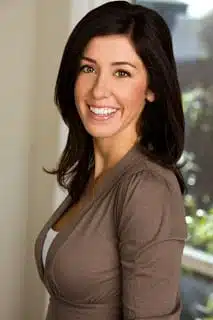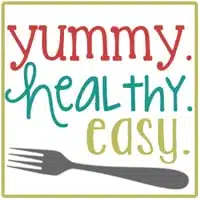 Hi! I'm Jen from Yummy Healthy Easy. I'm a recipe addict, cookbook collector, and all-around lover of food! I'm also a mom to four crazy boys. When I'm not carpooling them around to ball games or play dates, you can usually find me in my favorite room in the house – the kitchen – where I love creating yummy, healthy and easy recipes. I hope you'll stop by and visit me soon!