Kool-Aid Slurpees
This post may contain affiliate links, meaning that I may receive a commission at no cost to you if you use a link provided. All opinions shared are my own. You can review my full disclosure policy here.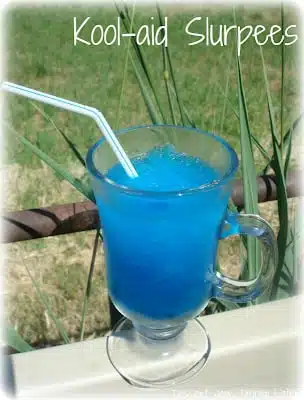 My son asks for popsicles every day, so I thought I would try & provide a different cold treat. These are easy & delicious! The hardest part is waiting the 30 minutes until it is set in the freezer.
I love the versatility of making whatever flavor you want. Think of all the combinations! Can't wait to make some more!
***WARNING: May turn your tongue colors!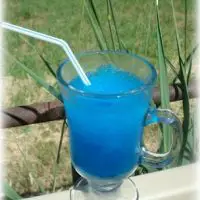 Kool-Aid Slurpees
Ingredients
1 Kool-Aid packet
1/2 cup sugar
2 cups club soda, separated
2 1/2 cups ice
Instructions
In a blender (of course I use my Ninja) combine the kool-aid packet, sugar & 1 cup of the club soda. Pulse until sugar is dissolved.
Add ice & blend until smooth.
Add the last cup of club soda & blend until incorporated.
Pour into cups & place in freezer for 30 minutes.
When the time is up remove slurpees from freezer, add straws & slurp away!!!