Oatmeal Fudge Bars
This post may contain affiliate links, meaning that I may receive a commission at no cost to you if you use a link provided. All opinions shared are my own. You can review my full disclosure policy here.
Oatmeal Fudge Bars are chewy and chocolatey and serves a lot of people! Great for potlucks and parties!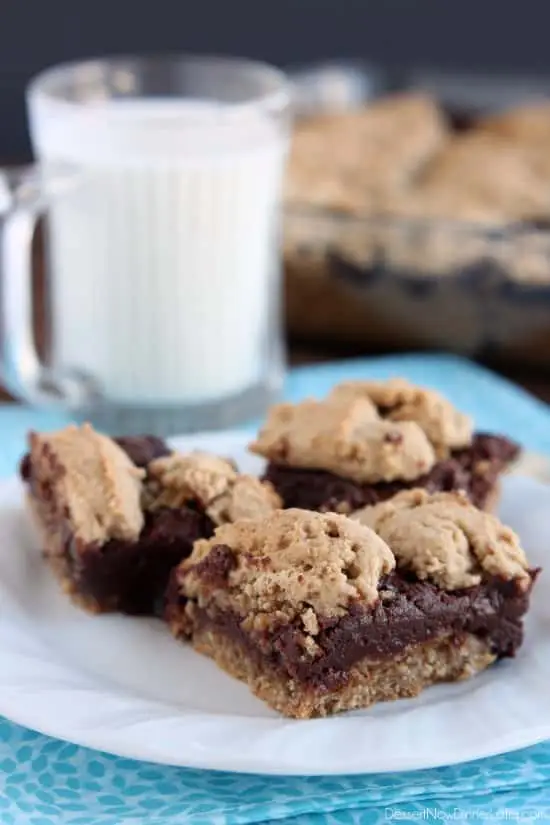 The baking bug has hit me! The weather has been surprisingly cool and rainy lately, so I have taken total advantage of that. Not that the hot weather usually keeps me from turning my oven on, because it doesn't, but I've been baking more than usual this time of year, and here is the start of many dessert posts.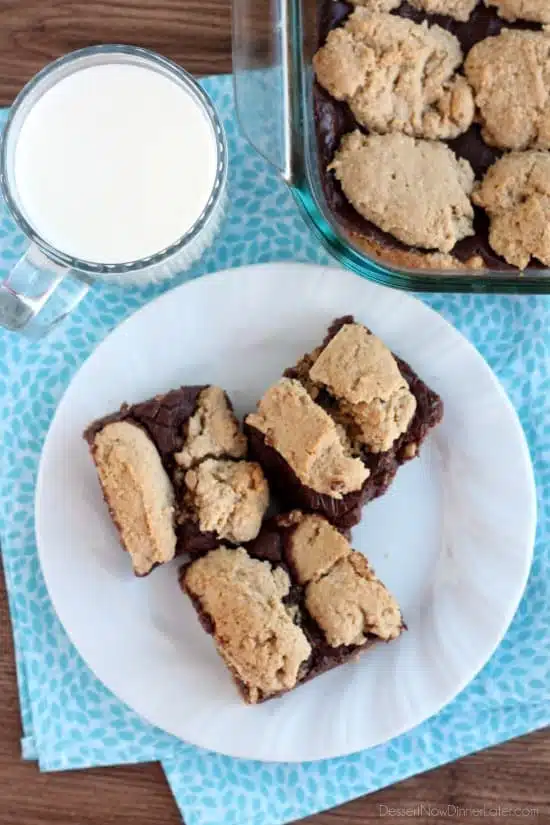 These Oatmeal Fudge Bars have been on my to-make list for a while. I love oats and chocolate, like oatmeal chocolate chip cookies, so this was a wonderful combination. My only fuss about it was the dollops of batter on top. They seemed to dry out a little bit faster than the bottom layer. Plus they don't look very pretty, so I would suggest crumbling the top mixture instead of doing dollops. I will put that in the directions for you all.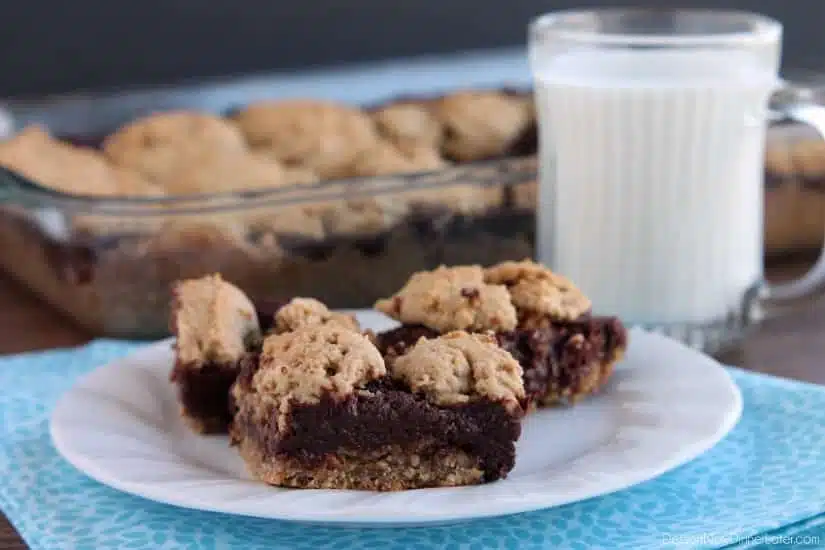 These Oatmeal Fudge Bars are the best warm from the oven, but I also heated them up for 15 to 20 seconds in the microwave the day afterwards, and it freshened them up a bit. Bars are great for desserts that you share, so these would be nice to bring to a potluck of sorts. Enjoy!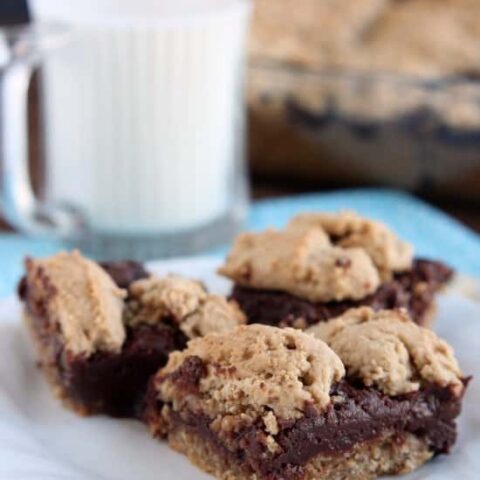 Oatmeal Fudge Bars
Ingredients
Oatmeal Dough:
2 cups packed brown sugar
1 cup butter, softened
1 tsp vanilla
2 eggs
3 cups quick-cooking oats
2 1/2 cups flour
1 tsp baking soda
1/2 tsp salt
Fudge Layer:
1 (14oz) can sweetened condensed milk (I used fat free)
1 (12oz) package semi-sweet chocolate chips
2 Tbsp butter
1 tsp vanilla
1/2 tsp salt
Instructions
Preheat oven to 350 degrees Fahrenheit. Spray a 9x13-inch baking dish with nonstick cooking spray.
Combine brown sugar and butter; beat until light and fluffy. Add the vanilla and eggs; beat until combined.
In a separate bowl, combine the oats, flour, baking soda, and salt. Add to the butter/sugar mixture until combined.
Reserve about ⅓ of the mixture and press the remaining mixture into the prepared pan.
In a small saucepan, combine the sweetened condensed milk, chocolate chips, and butter over medium-low heat. Stir constantly until smooth, then add the vanilla and salt; stir thoroughly. Spread the chocolate mixture over the oat layer in the pan, then drop the remaining oat mixture over the fudge layer with a spoon (alternately sprinkle the remaining oat mixture like a streusel on top).
Bake for 23 to 25 minutes or until golden. Cool slightly before cutting into bars.
Nutrition Information:
Yield: 24
Amount Per Serving:
Unsaturated Fat: 0g