Pumpkin Swirl Brownies
This post may contain affiliate links, meaning that I may receive a commission at no cost to you if you use a link provided. All opinions shared are my own. You can review my full disclosure policy here.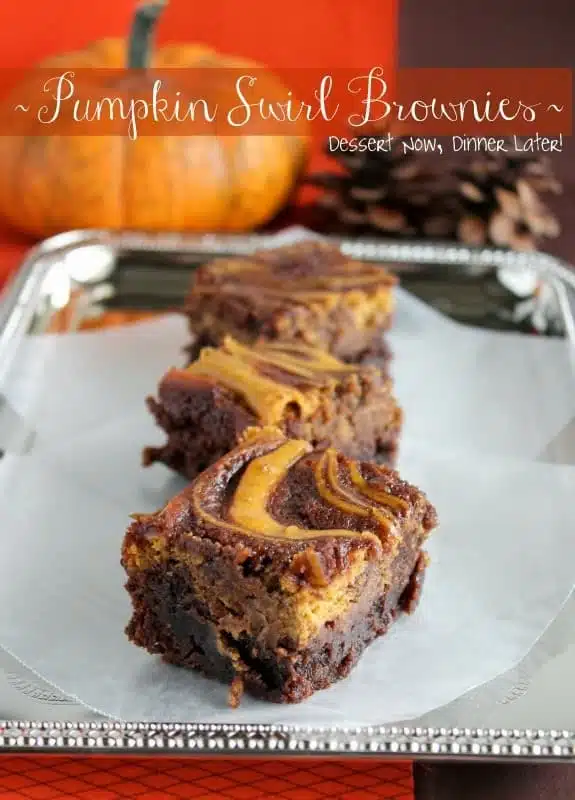 So you know when you are baking pumpkin recipes & you end up having 1/2 cup of leftover pumpkin just sitting in your fridge & you don't know what to do with it?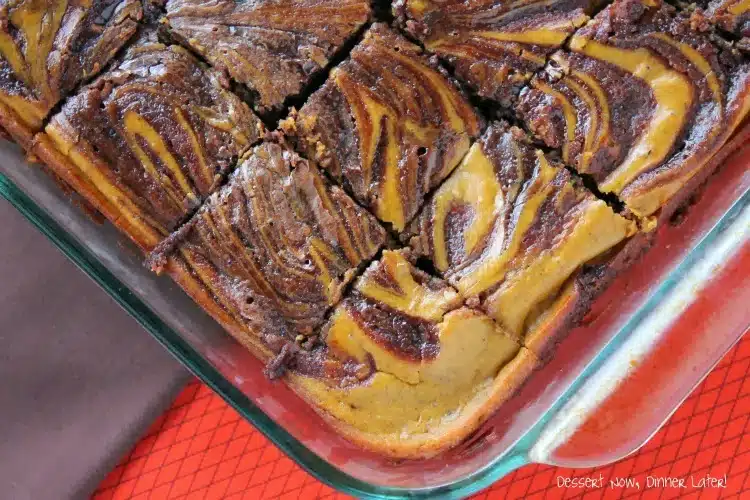 Well, now you know that you can make these Pumpkin Swirl Brownies! I don't think I really realized how well pumpkin & chocolate go together until I made these brownies! They are phenomenal! The chocolate is sweet & the pumpkin cream cheese swirl adds a smooth, moist, spiced flavor that compliments the fudgy brownies well.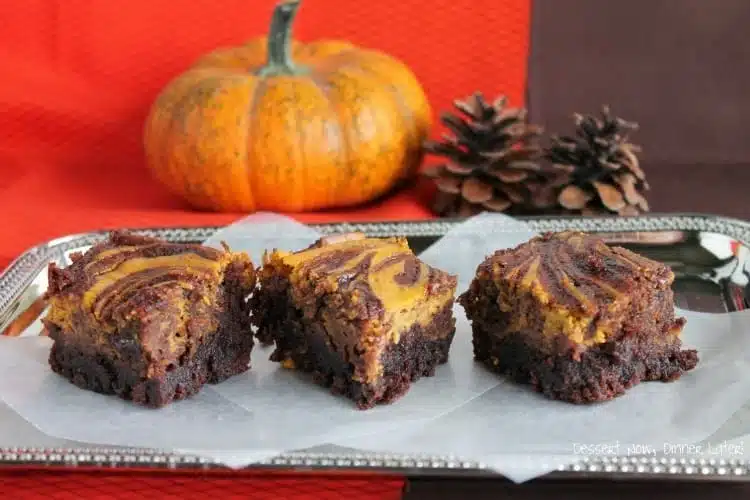 Even if you have to crack open a can of pumpkin to make these bad boys, just do it! You won't regret it!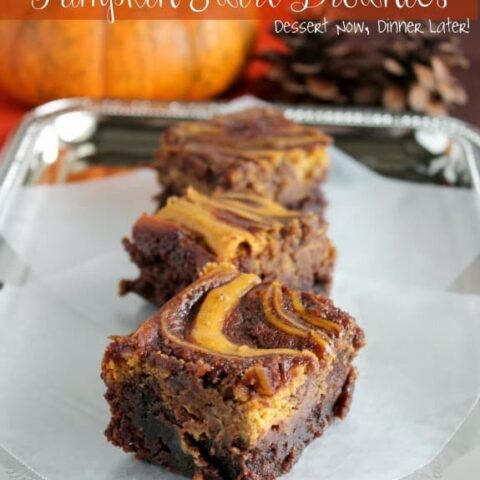 Pumpkin Swirl Brownies
Ingredients
1 (18 to 19oz) box brownies (usually labeled as family size or for a 13x9" pan)
Ingredients for the brownies- Mine called for 1/4 cup water, 2/3 cup vegetable oil, & 2 eggs.
4 oz cream cheese
1/2 cup pumpkin
4 Tbsp sugar
1 egg
1 1/2 tsp pumpkin pie spice
Instructions
In a large bowl, add ingredients to the brownie mix according to the directions on the box. Whisk & set aside.
In a separate bowl, with a hand mixer, beat cream cheese with pumpkin, sugar, egg & pumpkin pie spice.
In a greased square 8x8" or 9x9" baking dish, spread three-fourths of the brownie batter across the bottom. Then drizzle & pour all of the pumpkin batter over the bottom layer of brownies. Lastly, dollop the remaining brownie batter over the cream cheese mixture. Using a butter knife, swirl the brownie & pumpkin batters together to create a marbled look.
Bake at 350*F for 50 minutes or until a toothpick comes out clean in the center. Allow to cool before cutting & serving. Store covered in the refrigerator.
Nutrition Information:
Yield: 9
Amount Per Serving:
Unsaturated Fat: 0g