Raspberry Bread Pudding Cups
This post may contain affiliate links, meaning that I may receive a commission at no cost to you if you use a link provided. All opinions shared are my own. You can review my full disclosure policy here.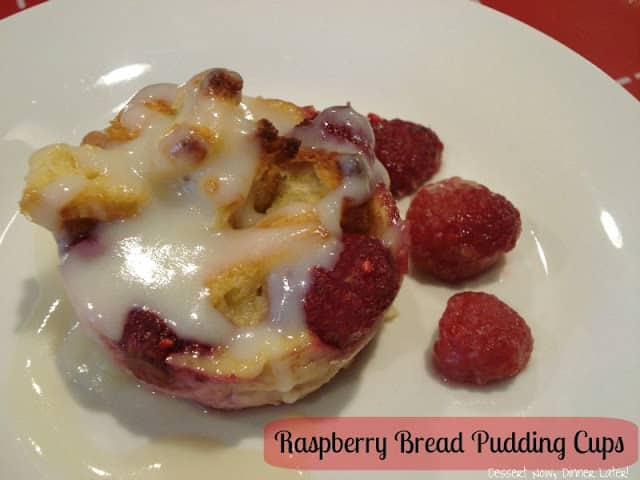 This dish was inspired by Kneader's Raspberry Bread Pudding, but it's not a copy cat recipe. It's not slathered in sugar & heavy cream & baked, it's more of a classic bread pudding with milk & eggs, making it a bit healthier, & still delicious. I included a twist with the raspberries by adding lime zest & juice which compliments the fruit really well. I was very pleased with this dish. Plus who doesn't like individual petite desserts, right?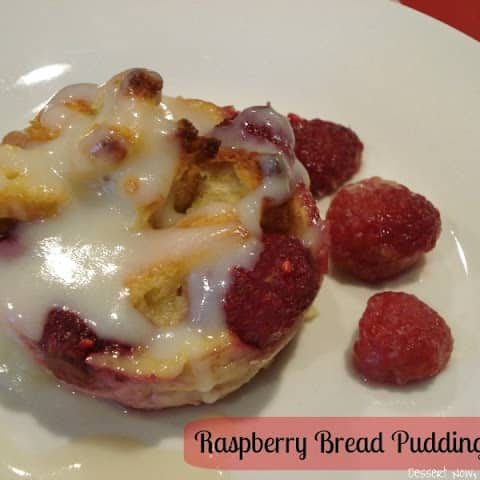 Raspberry Bread Pudding Cups
Ingredients
Bread Pudding:
4 cups cubed Italian bread (stale in a bowl overnight)
5 large eggs, beaten
2 cups whole milk
1 cup granulated sugar
3 tsp vanilla extract
2 1/2 cups approximately 12oz fresh raspberries
1/2 cup sugar
Zest & juice of 1 lime (approximately 2-3 Tbsp)
Vanilla Cream Sauce:
2 Tbsp butter
3 Tbsp flour
1/2 cup sugar
2 tsp vanilla
1 cup whole milk
dash salt
Instructions
In a large bowl, combine eggs, milk, 1 cup sugar, & vanilla. Soak stale cubed Italian bread for 10-20 minutes, stirring as necessary, until the bread looks like it has absorbed the mixture well (it will still have liquid in it.)
In a separate bowl, combine fresh raspberries, ½ cup sugar & the zest & juice of 1 lime. Gently fold with a spatula & let macerate while bread cubes are soaking.
Preheat oven to 350*F. Generously grease muffin tin(s). Drain any liquid from the raspberries. Scoop some bread mixture into each cup of the muffin tin, then several berries, & one last small scoop of the bread mixture. Make sure any liquid is evenly distributed amongst the cups.
Bake for 30-35 minutes, or until mixture is set & a toothpick in the center comes out dry. *Make sure you place a baking sheet underneath the muffin trays to catch any possible spills.
While the bread pudding cups are baking you can prepare the sauce. In a small saucepan, combine butter with flour to form a roux just until it bubbles. Add ½ cup sugar, vanilla, whole milk & a dash of salt whisking constantly until mixture bubbles up. Once it bubbles up, remove pan from stove top quickly (it rises fast) & let set 5 minutes.
Scoop out a bread pudding cup & top with desired amount of vanilla cream sauce. Best served warm.
*If you make this the standard way with a 9x13" pan, you might not need to drain your raspberries, but I found the cups with more of the juice from the raspberry mixture made the bread a little soggy compared to just moist & fluffy.