Red Velvet Blossoms
This post may contain affiliate links, meaning that I may receive a commission at no cost to you if you use a link provided. All opinions shared are my own. You can review my full disclosure policy here.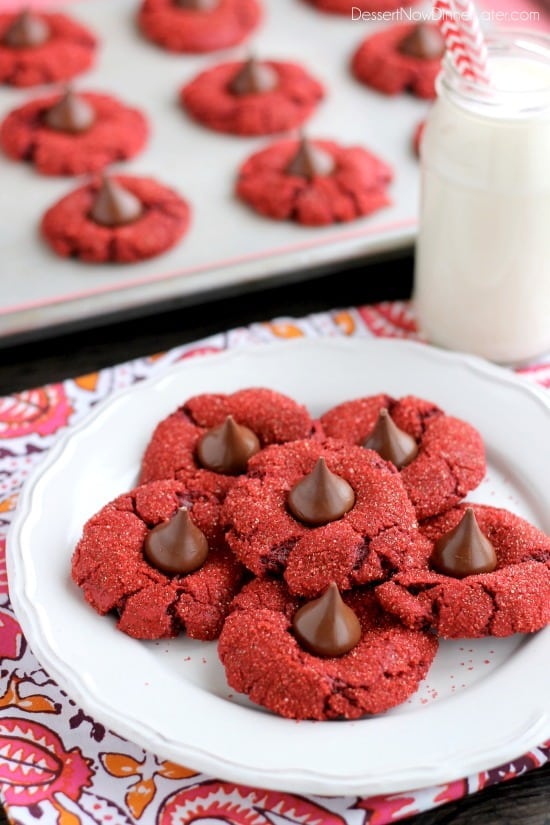 I'm all over red treats right now! Valentine's Day must be coming up, haha! Y'all have one month to figure out what you're doing, so I want to be sure to give you some fun ideas, and these Red Velvet Blossoms are 6 ingredients easy! The kids love making and eating them too!
These pictures just don't do the vibrant red color of these cookies justice because it was a cloudy day, but believe me, these cookies are GORGEOUS!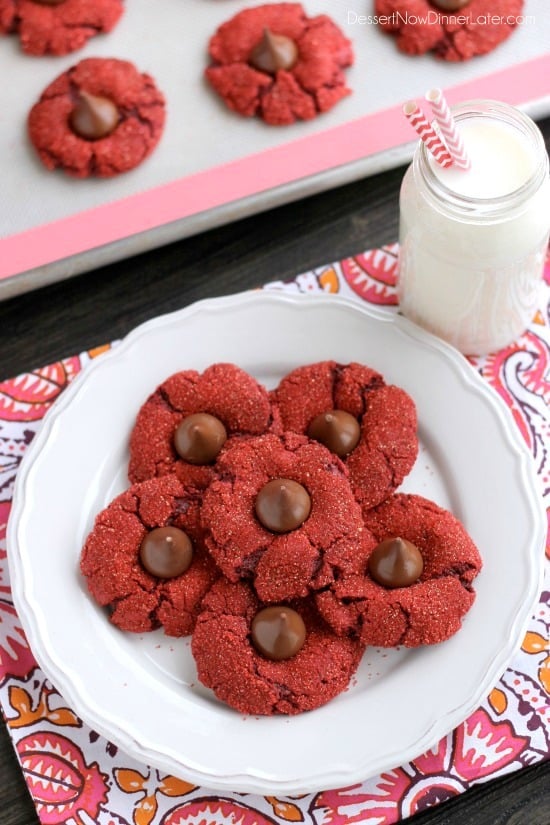 I really enjoyed these cookies fresh from the oven because they are crisp on the outside and fudgy on the inside. I like that the chocolate kiss on top was still melty too! MMM!!!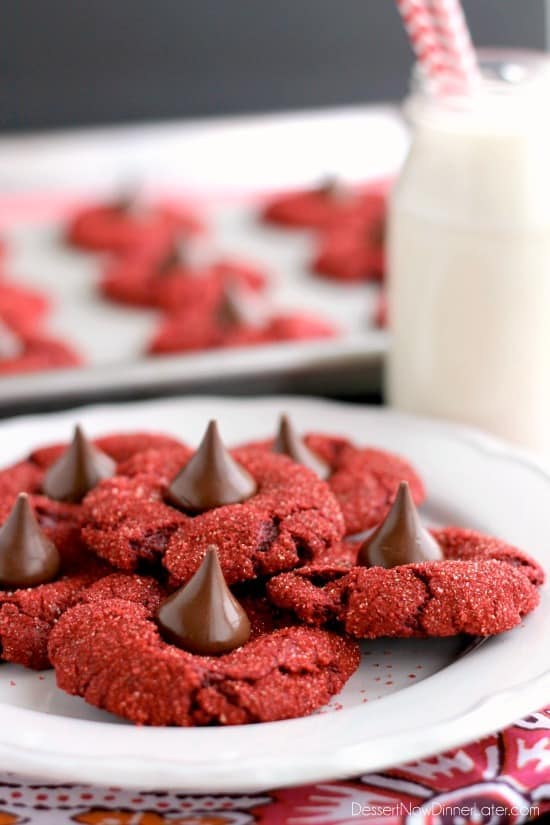 The only warning that should come with these cookies is that they can make your mouth red (duh), so the little ones might get a bit messy! Nonetheless, they are the perfect red treat for at least 2 holidays out of the year!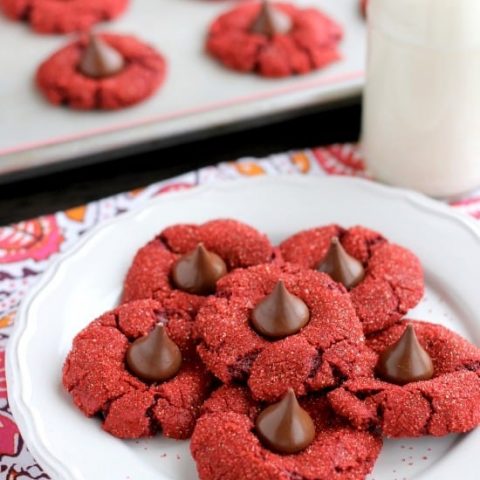 Red Velvet Blossoms
Prep Time: 10 minutes
Cook Time: 8 minutes
Total Time: 18 minutes
Yield: 28 cookies
Ingredients
1 (16.5oz) box Red Velvet Cake Mix
1/4 cup oil
1/4 cup water
1 large egg
1 (2.25oz) jar red sugar crystals
Hershey Kisses (approximately 28)
Instructions
Preheat oven to 350 degrees Fahrenheit.
In a stand mixer with the paddle attachment, combine the Red Velvet Cake Mix, oil, water, and egg until no dry lumps appear. Batter will be thick and sticky.
Pour the red sugar crystals into a bowl. Use a trigger scoop (about 1½ to 2 Tbsp) to measure the dough. Squeeze the scoop to release the cookie dough ball directly into the bowl of sugar crystals. Swirl the bowl to coat the cookie dough balls, one at a time, in the red sugar crystals. Place coated dough balls a few inches apart on a prepared baking sheet lined with parchment paper or a silicone baking mat.
Bake at 350˚F for 8 to 10 minutes. Immediately press a chocolate kiss in the center of each warm cookie gently. Transfer to a wire rack to cool.
Notes
Cake mix sizes have changed over the years. To adjust this recipe to use a 15.25oz box of cake mix, add 2 1/2 Tablespoons of all-purpose flour.