Strawberry Almond Creme Cookies
This post may contain affiliate links, meaning that I may receive a commission at no cost to you if you use a link provided. All opinions shared are my own. You can review my full disclosure policy here.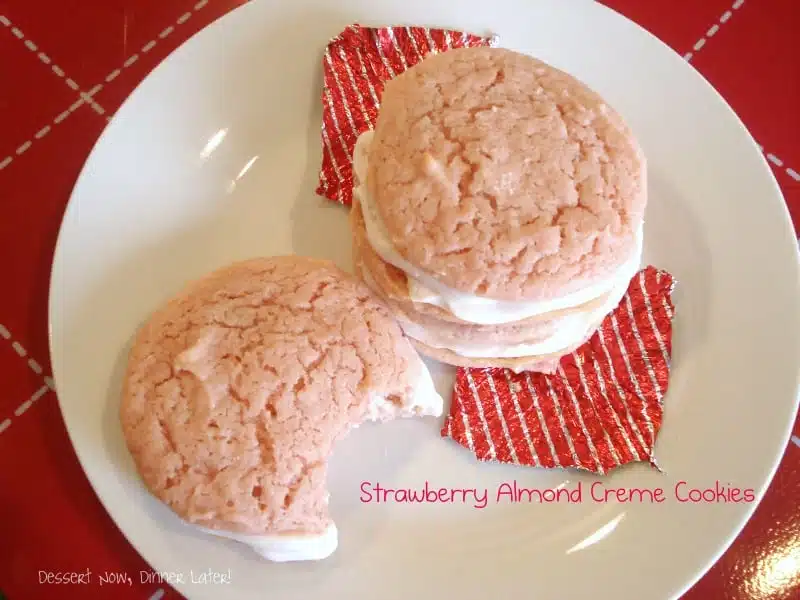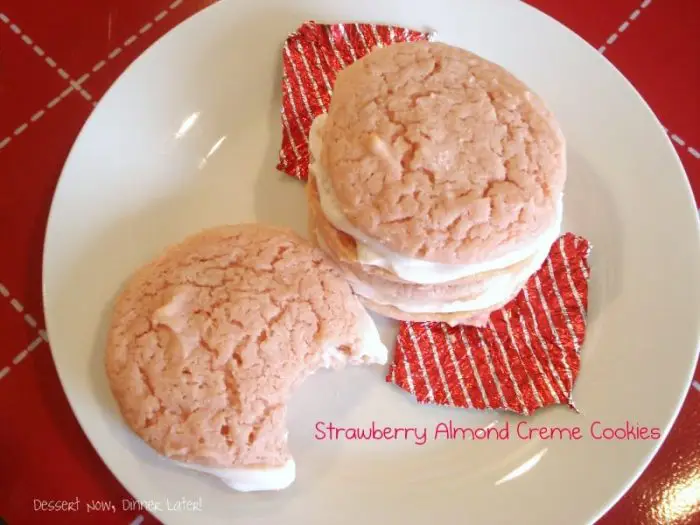 This recipe kind of just happened. I had something totally different in mind than what actually came about, but I must say, I was pleasantly surprised.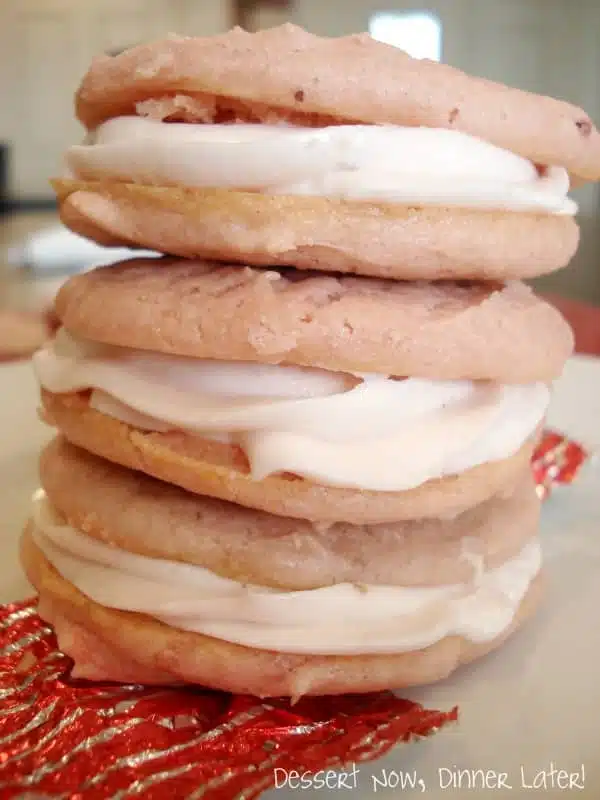 These cookies are light (in texture, not calories, sorry) & sweet. I don't usually like a cookie sandwich/whoopie pie, but these were wonderful. The almond extract is subtle, yet distinct & pairs really well with the strawberry flavor. Wonderful to put a homemade wrapper/tag on & gift for Valentine's Day. (Keep refrigerated though!)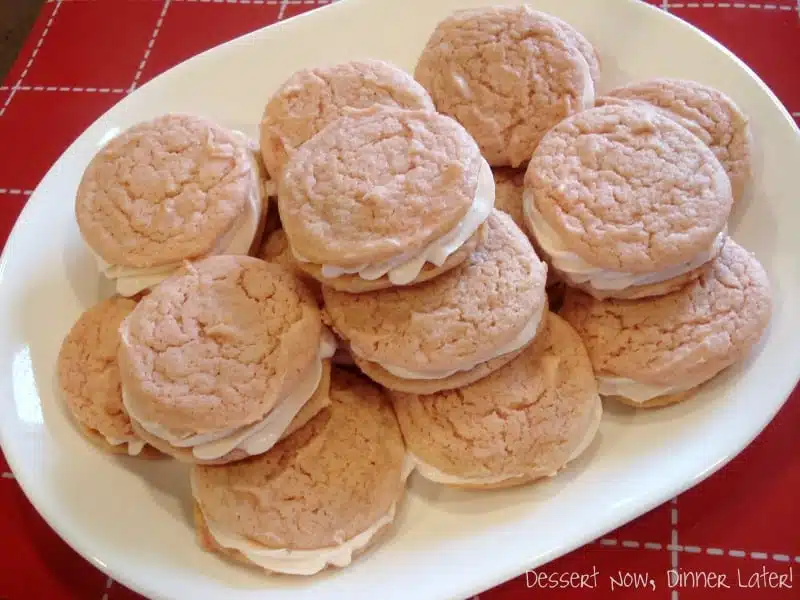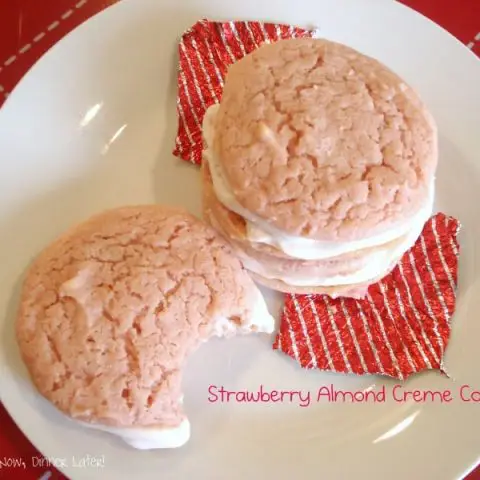 Strawberry Almond Creme Cookies
Ingredients
Cookie:
1 box Pillsbury White Cake Mix
2 Tbsp all-purpose flour
1/2 cup canola oil
2 large eggs
1/4 cup pureed whole strawberries (no sugar added)
8 + drops red food coloring, to desired color
Filling:
8 oz pkg Neufchatel Cream Cheese, room temperature
1/4 cup unsalted butter, room temperature
2 Tbsp pureed whole strawberries (no sugar added)
2 cups powdered sugar
1/2 cup heavy cream
1/4 cup powdered sugar
1/2 tsp pure almond extract
Instructions
In a stand mixer, combine cake mix, flour, oil, eggs, strawberry puree, & food coloring. Scoop 1-inch size balls onto a greased cookie sheet. Bake at 350*F for 10 min.
Using a hand mixer & medium bowl whip cream cheese with butter. Add strawberry puree just until combined. Scrape bowl. Add 2 cups powdered sugar all at once, & blend until just combined. Set aside.
In a stand mixer, with the whisk attachment, beat heavy cream for a minute or so on high speed until it starts to get fluffy. Add ¼ cup of powdered sugar gradually. Add almond extract & turn machine off once stiff peaks have been achieved.
Add cream cheese mixture half at a time to the whipped cream (still in the stand mixer with the whisk attachment) & whisk until combined. Repeat for last half of the mixture. Do one final whisking until the mixture is light & fluffy, but has nice stiff peaks (you will be able to see the whisk leaving marks in the filling as it whisks around & around) then turn of the machine.
Using a star tip, pipe the filling into cooled, baked cookies. KEEP REFRIGERATED!