Sweet Fire Chicken
This post may contain affiliate links, meaning that I may receive a commission at no cost to you if you use a link provided. All opinions shared are my own. You can review my full disclosure policy here.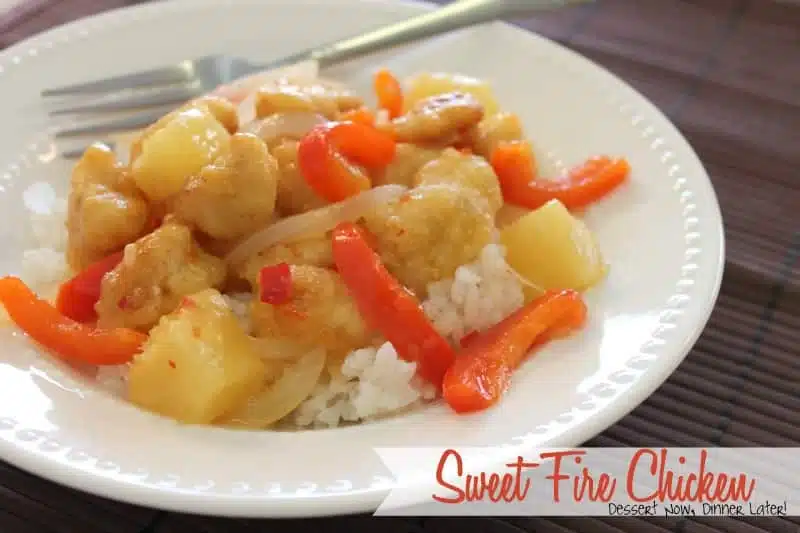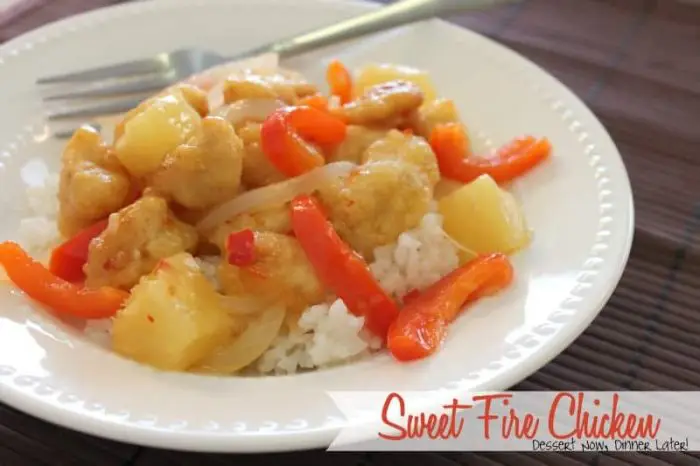 I don't go to Panda Express very often, even though I LOVE it, so when I do splurge & get Chinese, I always get their sweet fire chicken. It is my favorite as well as the beijing beef. For some reason I like the spicy dishes there, even though I don't "handle the heat" very well.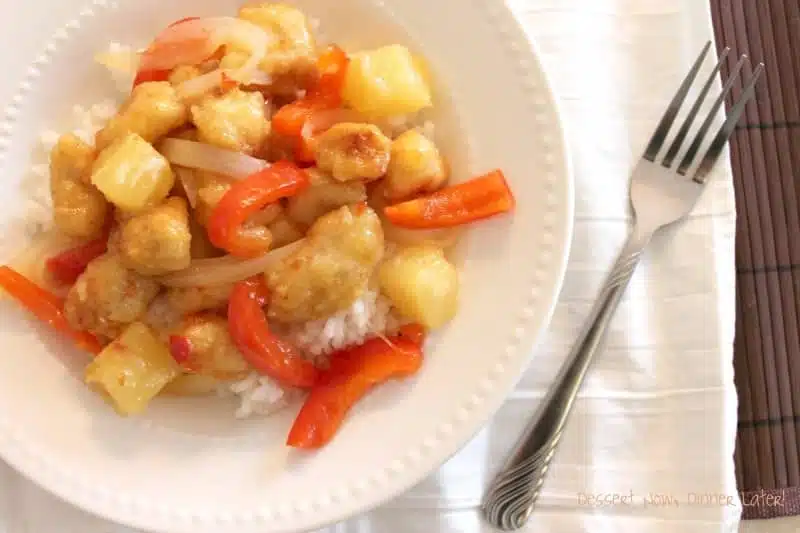 Anyway, I found this copy cat recipe & it is darn near an exact replica of the real deal. I don't think I will ever need to go to Panda Express to get this chicken ever again. Delicious!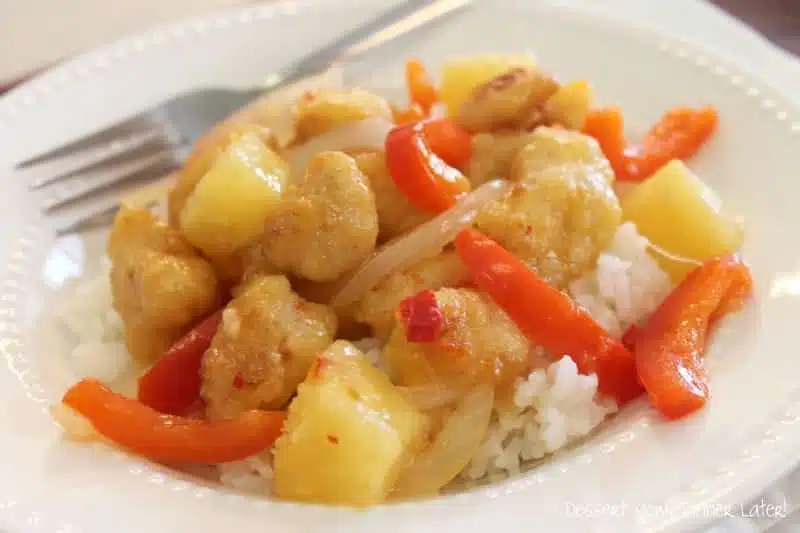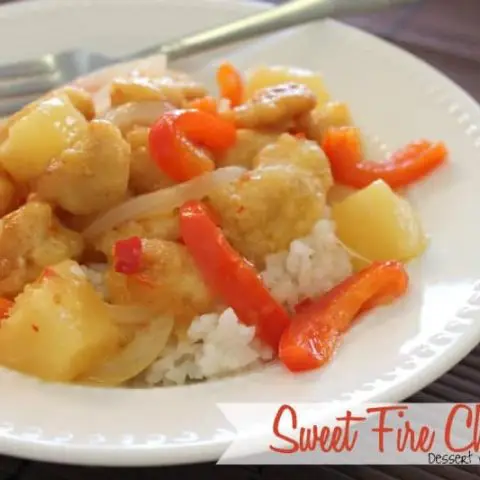 Sweet Fire Chicken
Ingredients
Chicken:
2 small chicken breasts, cut into 1" chunks
Salt & Pepper
3/4 cup flour
2-3 eggs beaten
1 cup cornstarch
canola oil, for frying
Sauce:
1 red jalapeno, seeded (keep seeds for more heat) & chopped fine
1/2-1 tsp crushed red pepper flakes, OPTIONAL - In addition to jalapeno if you need more heat
2 garlic cloves, minced
1/3 cup granulated sugar
1/2 cup water
3 Tbsp white vinegar
1 pinch of salt
1.5 Tbsp cornstarch
2 Tbsp COLD water
Extras:
1 Tbsp canola oil
1 red bell pepper, julienned
1/2 white onion, julienned
1 (20oz) can pineapple chunks, drained
Instructions
For the chicken: Season cut up chicken with salt & pepper. Set up your breading station: zip-top bag with flour, plate with beaten eggs, & zip-top bag with cornstarch. Dredge chicken in flour, then coat with egg, then shake in cornstarch. Repeat until all chicken is finished.
Start your sauce: combine red jalapeno, garlic, sugar, water, vinegar & salt in a small saucepan. Heat until boiling. Make a slurry with your cornstarch & water & whisk into boiling sauce until thickened. Taste & adjust heat with crushed red pepper flakes if needed. Hold sauce on low temperature.
In a large skillet, heat oil on medium-high heat. Carefully lay chicken strips into the oil. Do half the mixture at a time, so you don't overcrowd your chicken. Cook until golden brown & no longer pink in the middle. Let rest on a paper towel to soak up extra oil. Repeat with other half of chicken. Keep warm. Wash pan.
In the large skillet, that is now clean, add 1 Tbsp canola oil. Saute red bell pepper & onions for 3 minutes. Add pineapples, & the reserved sauce & chicken. Toss everything together until well-coated & heated through. Serve on top of your choice of rice.
Recipe altered from Food.com