Homestyle Macaroni & Cheese
This post may contain affiliate links, meaning that I may receive a commission at no cost to you if you use a link provided. All opinions shared are my own. You can review my full disclosure policy here.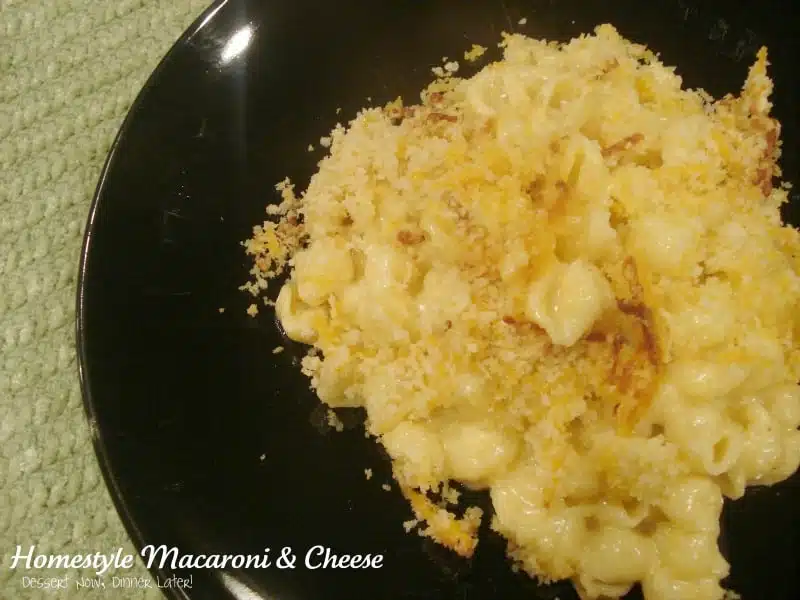 I am not going to lie…this is actually the first time I have made a real homemade macaroni & cheese. I was searching for a good recipe, & to be honest I don't think you can go very wrong with mac & cheese. It's such a versatile dish you can make your own using any cheeses that you like, as long as they melt well, & it will be warm & comforting for your belly.
My kids especially loved this dish, making me wonder why I had never tried making it homemade for them before. The ooey gooey cheese sauce & crispy crunchy topping were very pleasing. It's just as good the next day too, so it's one of those recipes that is a good re-heat. If you haven't tried homemade macaroni & cheese, you should. It's very easy & kid-friendly.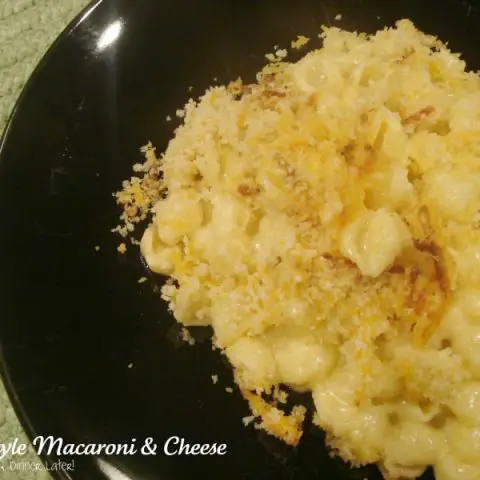 Homestyle Macaroni & Cheese
Ingredients
Crumb Topping:
2 Tbsp butter
2 cups panko bread crumbs
1 cup medium cheddar cheese, shredded
Pasta & Sauce:
3/4 lb small shells
3 Tbsp butter
3 Tbsp flour
1/4 tsp cayenne pepper
2 3/4 cup milk
3/4 cup heavy cream
2 cups medium cheddar cheese, shredded
2 cups mozzarella cheese, shredded
2 tsp dijon mustard
1 1/2 tsp salt
1/4 tsp black pepper
1/4 tsp nutmeg
Instructions
Prepare crumb topping by melting butter & letting it cool. Once it's cooled add bread crumbs & shredded cheese. Mix & set aside.
Fill a pot with water for your shells. Heat until boiling, add shells & cook 7-8 min or until directed on the box. Drain shells, saving ½ cup starchy water for later.
In a separate medium/large saucepan, melt butter over medium/high heat. Stir in flour & cayenne pepper, forming a roux. Stir for one minute. Gradually whisk in milk, & stir for 3 minutes or until boiling & thick.
Stir in heavy cream, cheeses, dijon, & spices. Remove from heat & continue stirring until everything is melted nicely.
Add your cooked, drained shells to the cheese mixture, & then add the extra starchy water you saved. Combine well & pour into a large rectangle baking dish that has been buttered or sprayed. Sprinkle topping on & bake at 400*F for 20-25 minutes until bubbling & golden brown on top.
Recipe altered from Gourmet