Vanilla Spice Steamer
This post may contain affiliate links, meaning that I may receive a commission at no cost to you if you use a link provided. All opinions shared are my own. You can review my full disclosure policy here.
Merry Christmas Eve! I have got the perfect drink to warm you up & keep you cozy as you wait for Santa to arrive; or to keep you awake as you wait for the kids to go to bed so Santa can place the presents under the tree, fill the stockings & head to bed himself. *wink wink*
A while back I introduced you to this organic, top of the line vanilla named Lagrima. Well, this Vanilla Spice Steamer is made with Lagrima vanilla & is simply delicious! Please go visit the Lagrima website & learn more about how to elevate your baking with this amazing product. And feel free to be generous with the vanilla, it is a vanilla steamer after all. 🙂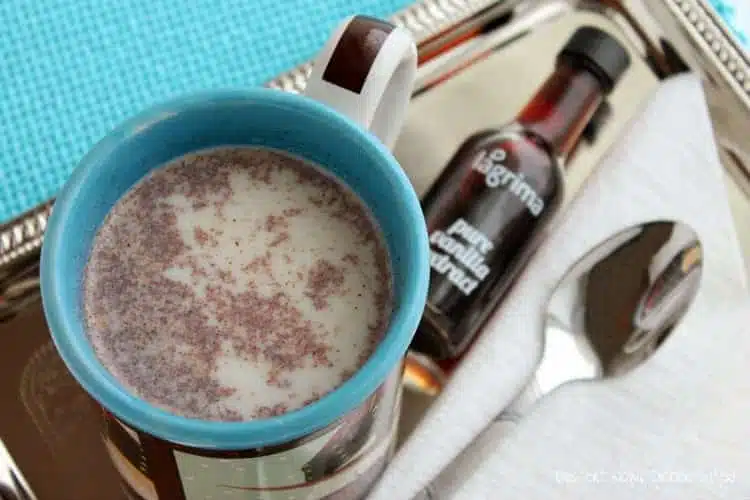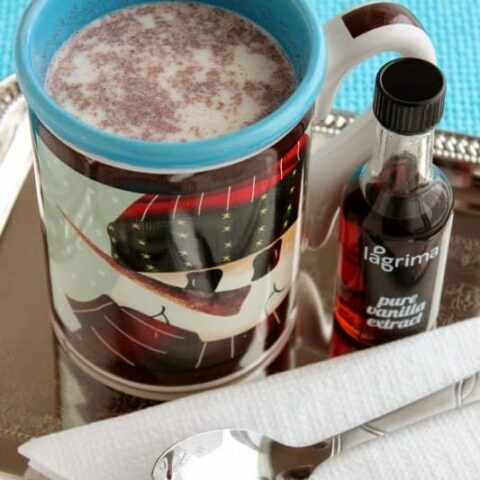 Vanilla Spice Steamer
Ingredients
1 1/2 cups milk or almond milk
1/16 tsp cinnamon
1 pinch nutmeg
1 1/2 tsp brown sugar
1 tsp Lagrima Vanilla
Instructions
Heat milk in a pot on the stovetop or in the microwave until hot & steamy.
Add spices, sugar & vanilla. Stir briskly. Sip & enjoy!
Nutrition Information:
Yield: 1
Amount Per Serving:
Unsaturated Fat: 0g