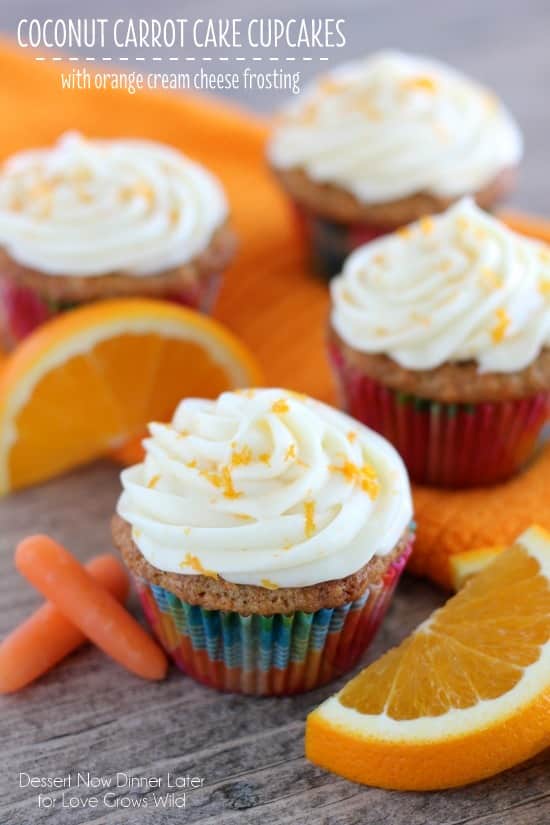 I have been on a carrot cake kick, obviously, if you saw my Carrot Cake Whoopie Pies from Sunday.  There is just something I love about that spiced cake with cream cheese frosting.  I honestly don't make carrot cake enough!  It's seriously moist and delicious!  And you have got to try my Cream Cheese Marbled Carrot Bars that I posted last year.  Those were flipping amazing!  I pretty much love anything with cream cheese!
Today's recipe is a twist on the traditional Carrot Cake.  It's got a tropical flair with the addition of coconut and I have paired it with an orange citrus cream cheese frosting.  SO GOOD!  Don't believe me?  Just try these!  You all know me and my citrus addiction … I will add limes, lemons or oranges to everything to make it better!  It works, I promise.
These Coconut Carrot Cake Cupcakes would be perfect for an Easter party or any springtime gathering or baby shower for that matter.  I hope you love them as much as we did!  This is my contributor recipe for Liz over at Love Grows Wild, so hop on over, grab the recipe, and say hello while you are there!  Thanks!
Find the Recipe HERE.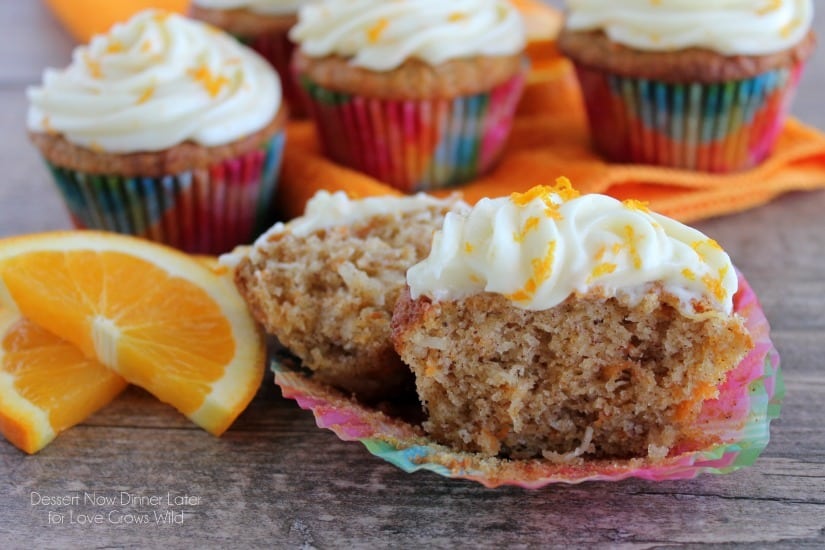 More Carrot Cake?
Carrot Cake Whoopie Pies | Cream Cheese Marbled Carrot Bars