Coconut Key Lime Pie has coconut in the crust, cream of coconut in the key lime filling, and toasted coconut on top! A tropical dessert that's creamy, sweet, and tart.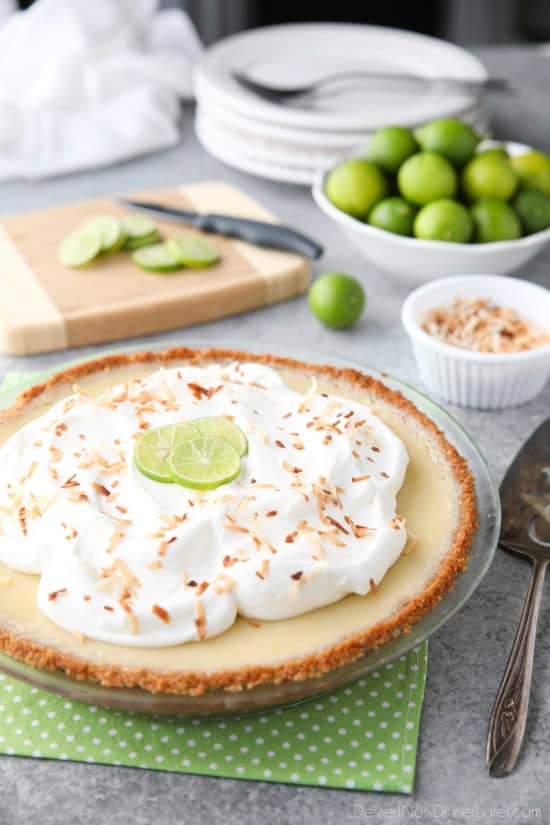 This dessert takes classic key lime pie and adds the twist of coconut. There is coconut in every layer of this coconut key lime pie: the crust, the filling, and sprinkled on top! You can even add coconut extract to the whipped cream to make it extra coconut-y.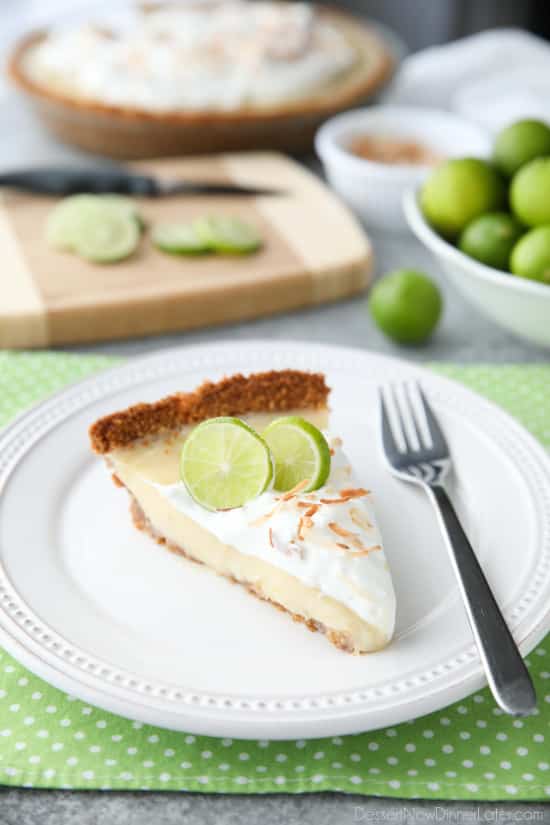 COCONUT KEY LIME PIE
One of my favorite coconut ingredients is Cream of Coconut. Not to be confused with Coconut Cream OR Coconut Milk. (You can read more about the differences here.)
Cream of Coconut is a delicious cream made from the tender meat of sun ripened Caribbean coconuts blended with natural cane sugar to make it sweet.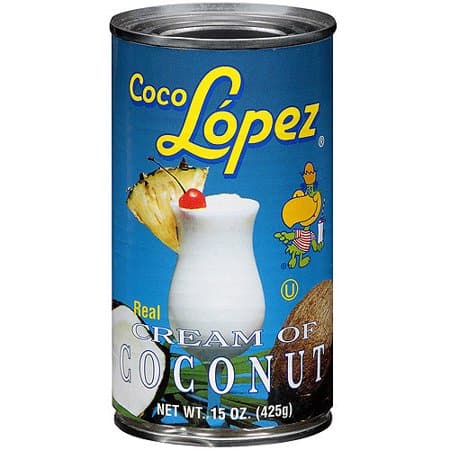 It's a key ingredient used in Piña Coladas (or other tropical drinks) and works wonderfully in desserts. I regularly use and recommend the Coco Lopez brand shown above. This can be found in the aisle of your local grocery store with the alcoholic mixers.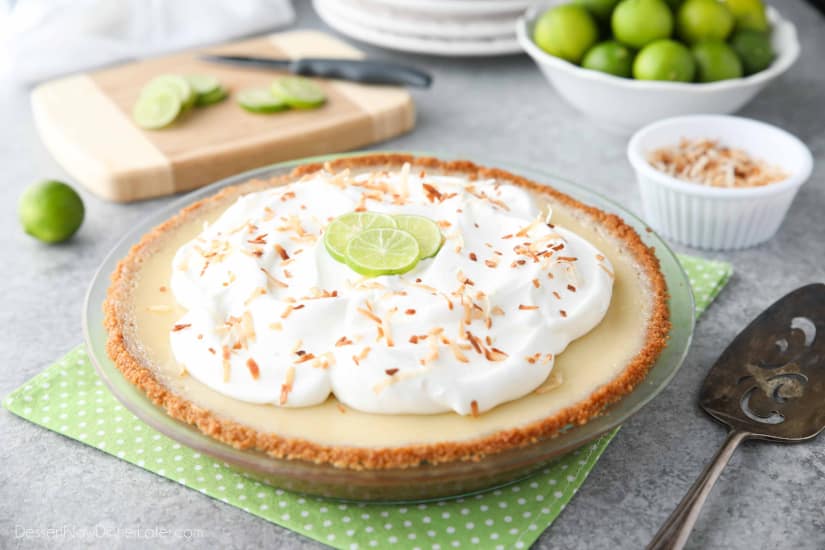 The consistency of cream of coconut is very similar to sweetened condensed milk. Classic key lime pie uses sweetened condensed milk as one of the main ingredients for the filling, so I included some cream of coconut for added richness and coconut flavor.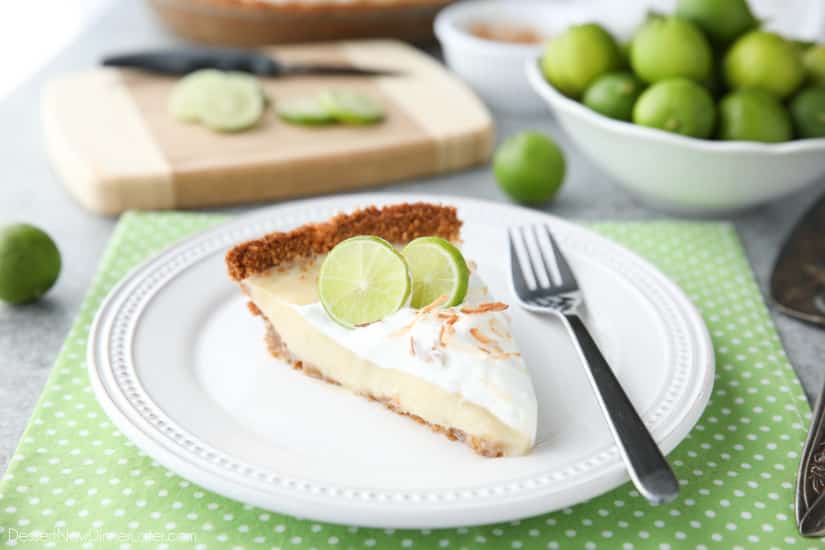 I really wanted this Coconut Key Lime Pie to be loaded with coconut, since it's more mild in flavor compared to a sour lime. The goal was to include coconut in as many areas of this dessert as I could.
So, the graham cracker crust has bits of sweetened coconut flakes to give it added texture and flavor. Then there's cream of coconut in the key lime filling, like mentioned before. There is also toasted coconut on top of the whipped cream.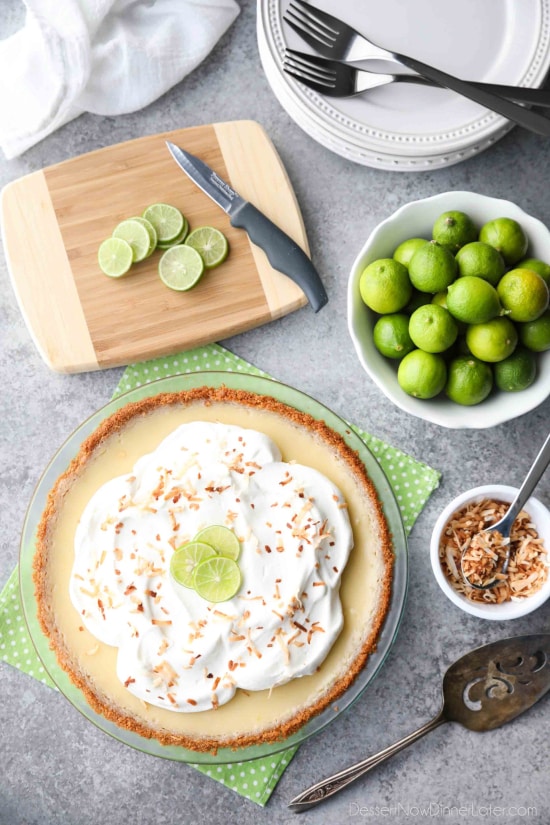 My oldest son suggested putting coconut extract in the whipped cream, which I think is a great idea. That note will be included in the recipe card. Of course you can make a sweetened coconut whipped cream with pure coconut cream, like on top of this Pumpkin Mousse.
All-in-all, this tropical coconut key lime pie was a hit, and a great twist on the classic!