Copycat Olive Garden Chicken & Gnocchi Soup + Video
This post may contain affiliate links, meaning that I may receive a commission at no cost to you if you use a link provided. All opinions shared are my own. You can review my full disclosure policy here.
Copycat Olive Garden Chicken & Gnocchi Soup is super creamy and flavorful with ribbons of spinach, and plump gnocchi throughout.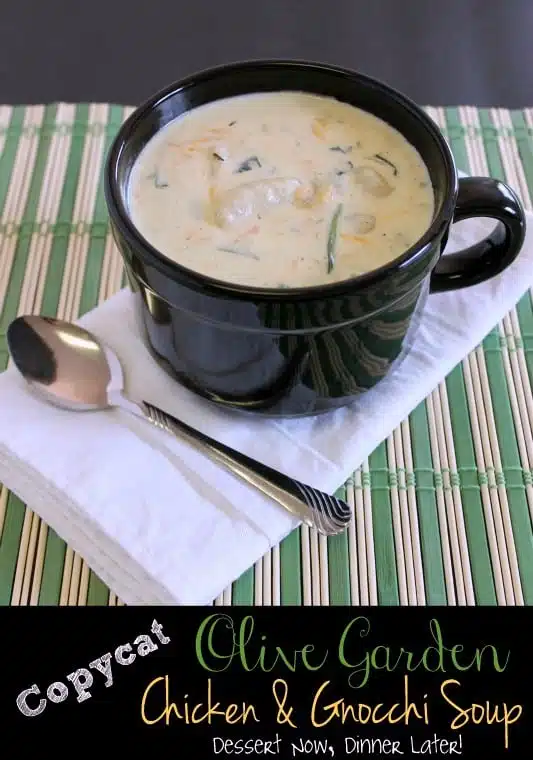 If there is one thing you need to know about me, it is that when Fall hits, I am a soup fanatic! It's just one of those meals I never get sick of. It's so warming & I love the endless possibilities of ingredients all put into one pot. Which is another reason why I love soup, one pot, less mess!
This soup was instantly deemed a new favorite! It's creamy, & not that bad for you if you use fat free half & half. The flavors are simple, & comforting. I always add extra vegetables to any original soup's recipe that I find because I prefer about a 60/40 ratio of chunks to broth. The creamy broth with the plump gnocchi dumplings makes this soup lovely & balanced.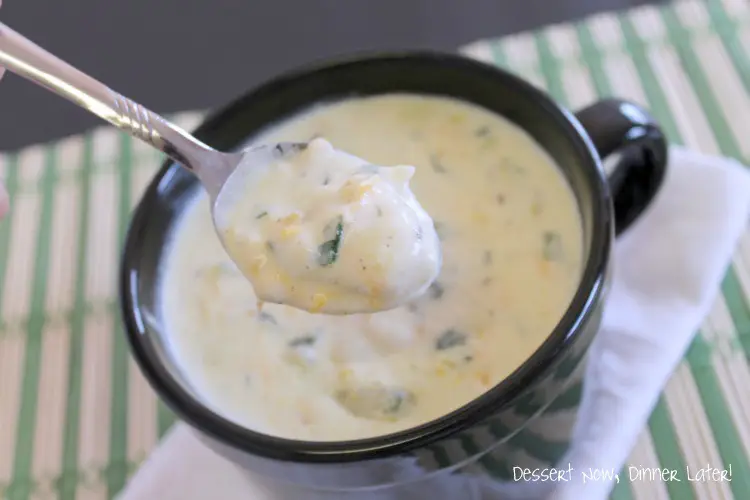 If I can give you one more reason to make this soup is that my incredibly picky 4 year old ate this & asked for seconds. Normally he would be like, "Mom, what's the green stuff? Mom, what's the orange stuff? Mom, what's the chunks? I don't think I like this Mom." all before he even takes one bite. But he actually looked at it, smelled it, & tasted it before breaking down everything in the bowl & asking what it was. So he actually ate vegetables without crying about it! This soup is a winner people!
And as far as Olive Garden goes, they know how to make soups, & it's so much fun to re-create them at home! Just check out my Zuppa Toscana recipe as well. Enjoy!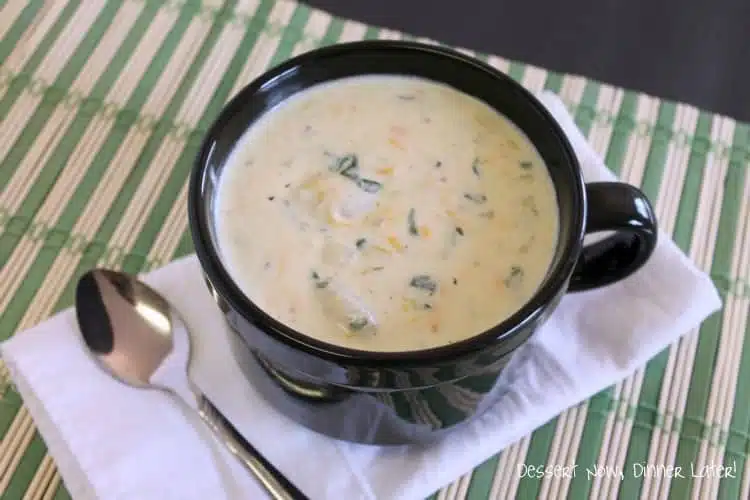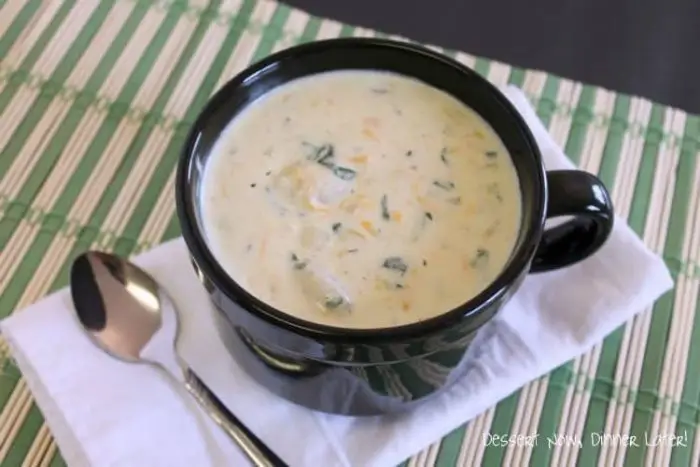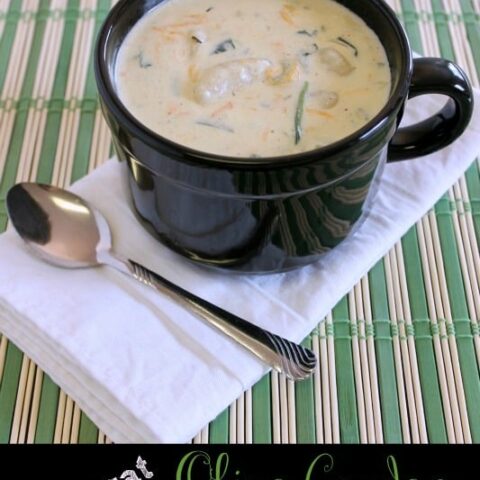 Copycat Olive Garden Chicken & Gnocchi Soup
Ingredients
2 boneless skinless chicken breasts, cut into cubes
2 Tbsp olive oil
4 Tbsp butter
1 medium onion, diced
1 cup celery, diced
1 tsp minced garlic
1 cup carrots, shredded
3 Tbsp flour
1 quart Fat Free Half & Half
1 (14oz) can low sodium chicken broth
1 cup fresh spinach, chiffonade (finely sliced)
3/4 tsp dried thyme
salt & pepper to taste
1 (16oz) package Gnocchi
Instructions
In a large stock pot heat olive oil & saute chicken breasts. Season with a little salt & pepper. Cook until mostly done (very little pink showing.)
Add butter until melted & then add the onion, celery, garlic & shredded carrots. Cook until onion is translucent. Add flour to absorb the liquid from the butter which will form a roux. Stir well.
Add the half & half and chicken broth. Stir until it comes to a boil. Allow to simmer while you cook the gnocchi in another pot of boiling water until dumplings float (3 minutes.) Drain & set aside. (*You could possibly just add the gnocchi to the pot of soup, but it might thicken the soup too much & be slightly starchy.)
Add spinach, thyme & cooked gnocchi to the pot of soup. Taste & adjust seasoning with salt & pepper. Serve hot.
*If the soup is not thick enough, add 1-2 Tbsp cornstarch mixed with just enough COLD water to stir it smooth. Add to the HOT soup & wait for it to boil to thicken up.
Nutrition Information:
Yield: 8
Amount Per Serving:
Unsaturated Fat: 0g