Creamy Ham & Vegetable Tortellini Soup
This post may contain affiliate links, meaning that I may receive a commission at no cost to you if you use a link provided. All opinions shared are my own. You can review my full disclosure policy here.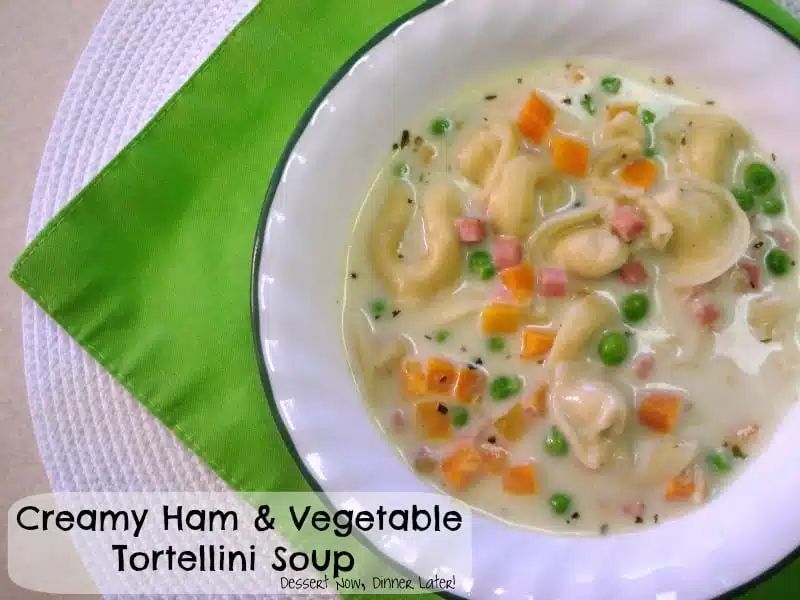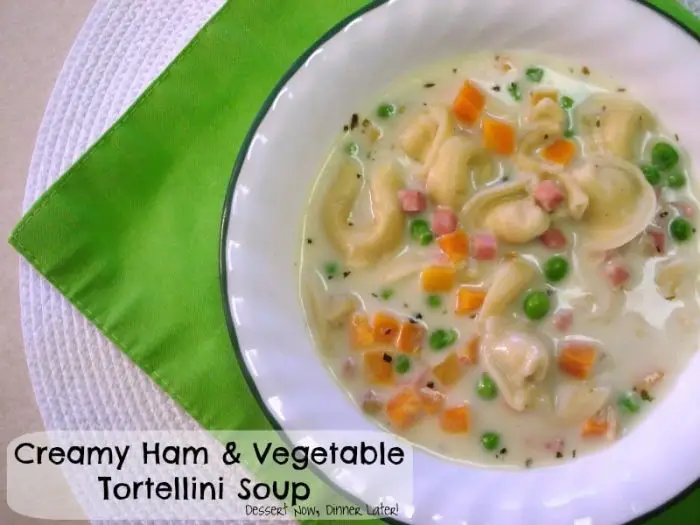 So this is one of those, I want a recipe, but can't find what I want, so I made it up type recipe. I was so pleased with the results I had to share it here. I really wanted a creamy soup with tortellini.
Every recipe I found had mushrooms in it & I can't stand the texture of mushrooms, so that was a no for me. I also wanted some type of meat & some vegetables in it, so I opted to try easy things that required no prep work, like pre-diced ham & frozen peas & carrots.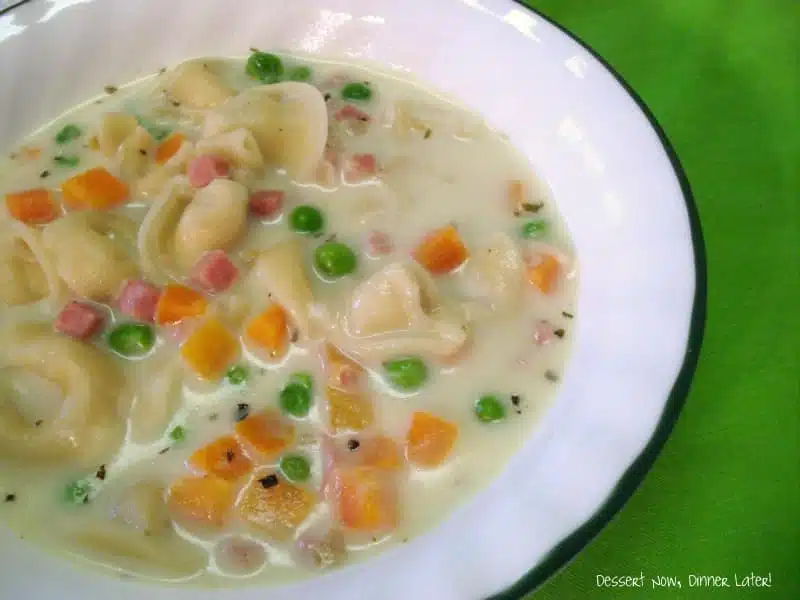 I bought my ingredients, threw this together & it came out really well! I will definitely be making this again soon for even just the ease of making it, but the flavors are simple yet perfect. My husband really wants me to make this again soon; he loved it!
The written recipe below will feed a young family of four. If you have hungry teenagers, you may want to double this.
Creamy Ham & Vegetable Tortellini Soup
Ingredients
2 Tbsp butter
3 Tbsp flour
3 cups chicken broth
2 cups milk
2 Tbsp dehydrated onion
1/4 tsp pepper
1/2 tsp salt
1 tsp garlic powder
1/2 tsp oregano
1/2 tsp basil
8 oz frozen peas & carrots
8 oz diced ham
9.5 oz (half of a 19oz pkg) frozen cheese tortellini
Instructions
In a large stock pot, melt butter & add flour. Whisk for one minute. Add chicken broth & milk. Bring to a boil.
Add dehydrated onion, pepper, salt, garlic powder, oregano, basil. Whisk together. Add frozen peas & carrots and diced ham. Allow to return to a rolling boil.
Add frozen tortellini. Boil until tortellini float. 3-5 minutes. Taste & adjust seasonings, if desired. Serve hot.